In celebration of Gundam's 40th anniversary, Bandai unveiled a new line called Master Grade Extreme (MGEX) and the kit they are releasing first is the MGEX Unicorn Gundam Ver.Ka from Mobile Suit Gundam Unicorn. The new MGEX line focuses on 4 key points: Style, Internal Structure, Action, and Gimmick. They also feature a new 5th element known as the EXTREME Point and for the new MGEX Unicorn Gundam Ver.Ka it's the replication of the luminous Psyco-Frame system.
A lot of exciting news involving Mobile Suit Gundam Unicorn has been announced as of late from the reveal of this kit to Gundam's collaboration with Nike.
The kit, which comes in 1/100 scale, includes a full LED kit, which transition from red to green or Unicorn and Destroy Mode. The LEDs are outfitted throughout the mobile suit and they are also embedded in the Shield Funnels, which is a nice touch.
The kit also comes with the triple shield to represent its final battle version, Beam Magnum, Hyper Bazooka, 6 Gatling Guns that can be mounted in the shields, and a hangar base. Water slide decals and metallic stickers are included as well.
Another unique feature of this kit is that it has completely new molds that produce new detailing, gimmicks, and articulation for the Unicorn Gundam. The MGEX Unicorn Gundam Ver.Ka kit improves upon but also combines techniques used in the engineering process of previously released Unicorn Gundam model kits, including the Master Grade, Perfect Grade and Real Grade Unicorn Gundam kits. As a result, the articulation seen in this kit is great and the legs even bend a full 160 degrees.
The MGEX Unicorn Gundam Ver.Ka has an estimated arrival of September/October 2020. You can check out images of the new MGEX Unicorn Gundam Ver.Ka and find out where to preorder now below!
MGEX Unicorn Gundam Ver.Ka Purchase Links
MGEX Unicorn Gundam Ver.Ka Gallery
All images in this post are credited to Bandai.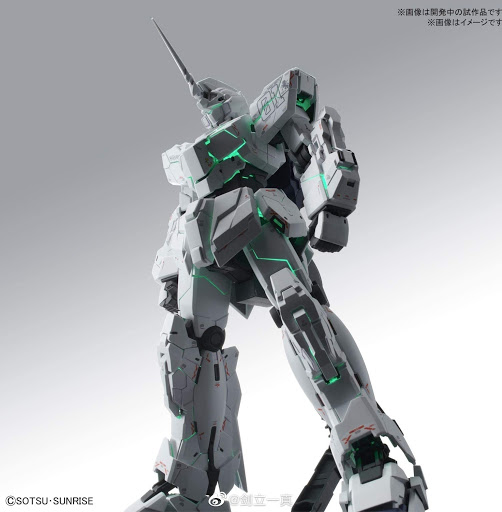 In other Gundam news, a PG Unicorn Gundam Perfectibility was announced for release in 2022. Also be sure to check out all of the gundam model kits that are releasing in 2021 and 2022!