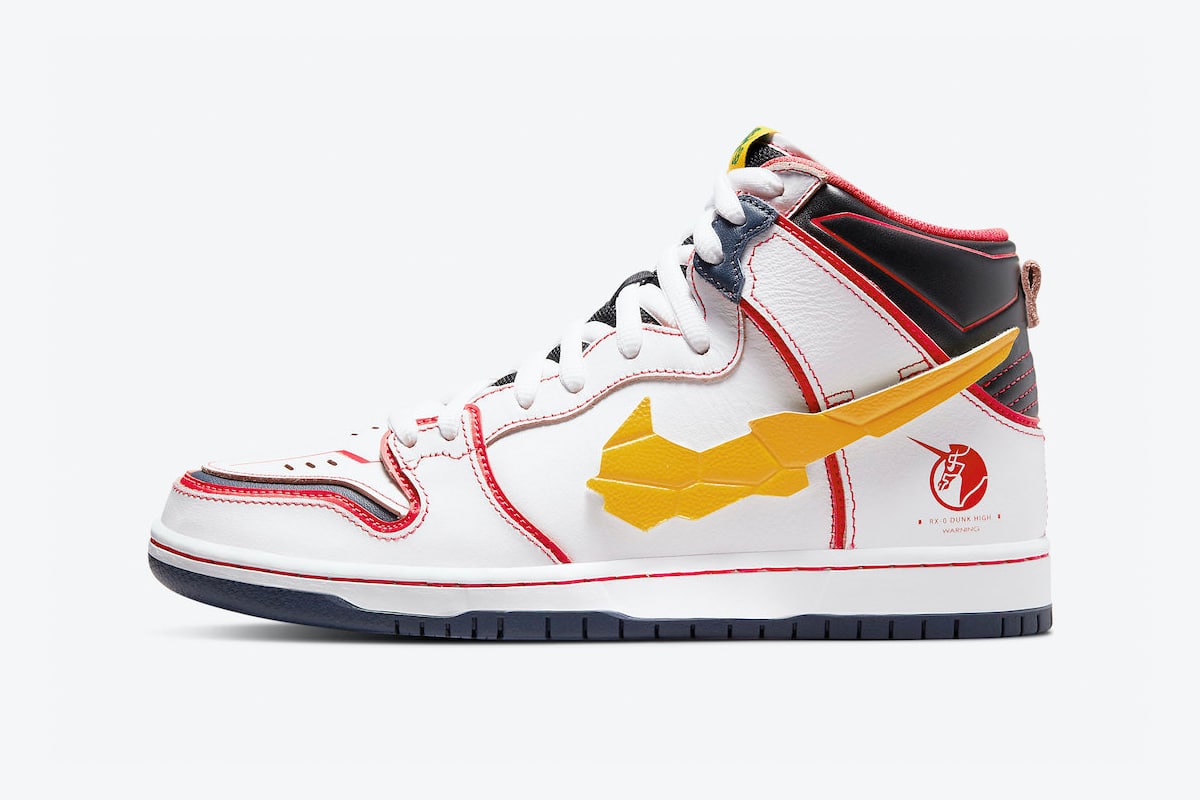 Nike Gundam SB Dunk High Release Date
Anime Collective is reader-supported. When you buy through some links on our site, we may earn a small commission at no extra cost to you.
Nike are joining forces with Gundam to release the Nike Gundam SB Dunk High that's inspired by the RX-0 Unicorn Gundam (Destroy Mode) that's piloted by Banagher Links in Mobile Suit Gundam Unicorn. Another colorway that's inspired by the RX-0 Unicorn Gundam 02 Banshee is set to release at a later date, so keep an eye out for those as well.
The Nike Gundam SB Dunk High come with a detachable swoosh that is a nod to the RX-0 Unicorn Gundam's V-fin when it's in Destroy Mode. They also come with an accompanying decal sheet, which is a nice addition.
On the heel, they included the unicorn insignia that's seen on Banagher's pilot suit with one difference, they made the eye of the unicorn look like the Nike swoosh. Underneath it, they have lettering that says "RX-0 Dunk High" and "Warning".
The product page for the Nike Gundam SB Dunk High is live now on Nike's website if you'd like to learn more. They are are going to be available for purchase on the SNKRS app on September 27th, 2021 at 10am for $110 USD. It will be a draw, so good luck to all who are trying to get them!
In the event that you are unable to cop them, definitely check out sites like GOAT and StockX. They'll be listed for aftermarket prices, but they are a good option if you are still looking to buy them.
You can check out photos of Nike's upcoming Gundam SB Dunk High in the gallery below!
Nike Gundam SB Dunk High Gallery
All images in this post are credited to Nike.
In other news, check out all of the new Gundam kits revealed at Gundam Expo 2021!