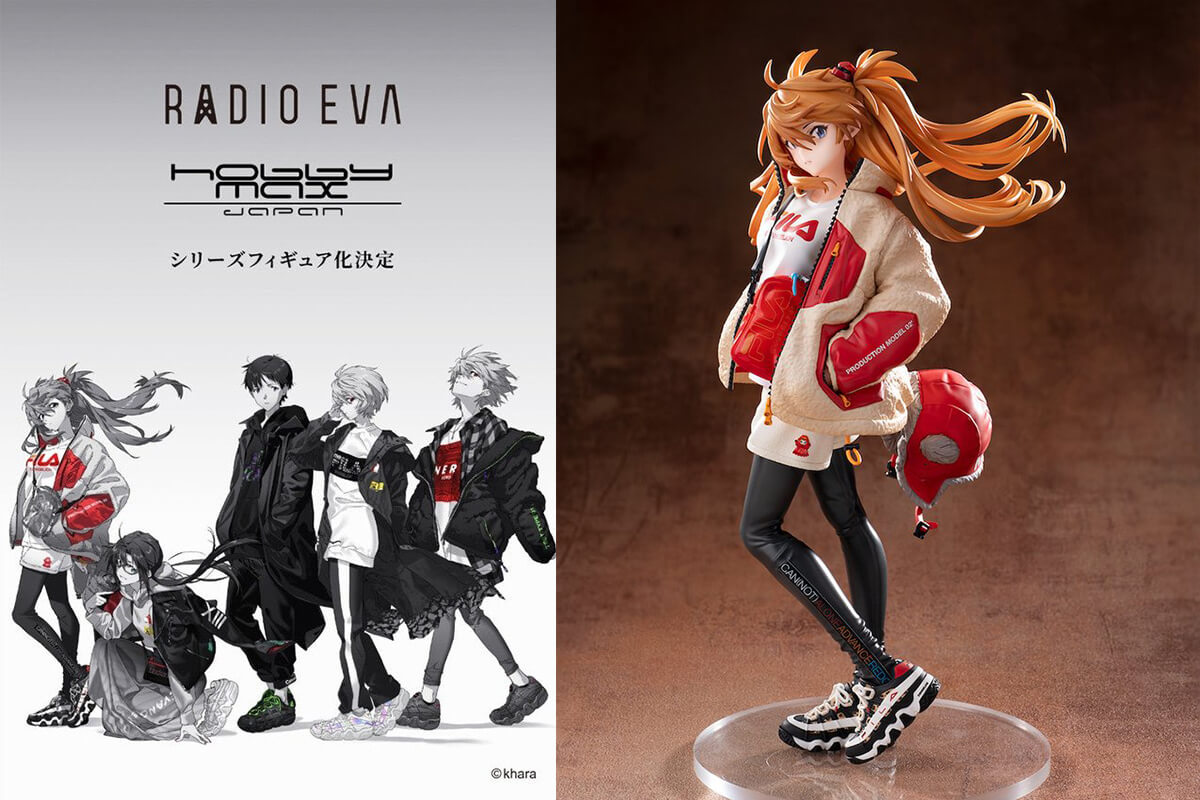 New HOBBY MAX Evangelion Radio EVA Figures Announced
A new set of Evangelion Radio EVA figures of Shinji, Asuka, Rei, Kaworu, and Mari were announced by HOBBY MAX. They only released images of the unpainted prototype of Asuka so far and not much is known about these upcoming figures, such as release date or price, but we will update this post as more photos and details surface. HOBBY MAX also revealed new Inuyasha figures that are coming in 2021 and Megahouse announced a Rebuild of Evangelion figure of Misato and Pen Pen!
What we do know though is that is these figures are going to be part of HOBBY MAX's Radio EVA Part 2 line and that they are going to be in 1/7 scale. The first round of Radio EVA figures they released were retailing anywhere from $170-200 USD depending on where you preordered them from, so we are expecting that these will be similarly priced.
Here are all of the details we know so far about each individual figure in the Radio Eva Part 2 line!
Radio Eva Asuka Figure (Part 2)
Since the time of writing this post, the Radio Eva Asuka figure (Part 2) has gone up for preorder and photos of her painted prototype have been revealed. She is the first figure to go up on sites and is expected to ship out sometime in December 2022.
Some cool features of this figure include her leggings that say "Can (Not) Alone Advance Redo", which are all of the titles of the Rebuild of Evangelion movies, her hat, which says NERV on the back, her shorts, which have a little graphic of the Asuka doll on them, and her jacket, which has "Production Model 02" on its sleeve.
Along with this figure, they also reissued theRadio Eva Asuka figure (Part 1), so if you missed out on that one the first time around, you have a chance to pick it up again!
As they did with Part 1, there is both a normal version and an original version of each figure that's releasing in Part 2. The difference being that the original versions have a more grayscale color palette, but they still have a pop of color on them as well. The Radio EVA Part 2 figures show them in new streetwear inspired outfits. They all are also shown wearing different items of clothing from the Evangelion x Fila line.
You can check out images of the upcoming HOBBY MAX Evangelion Radio EVA Part 2 figures in the gallery and find out where to preorder the ones that have gone up below!
Where to Shop the HOBBY MAX Evangelion Radio EVA Part 2 Figures
HOBBY MAX Evangelion Radio EVA Part 2 Figures Gallery
All images in this post are credited to HOBBYMAX.
Tags: Evangelion, Hobby Max, Scale Figures