P-Bandai Japan just announced a new MG 1/100 kit of the Tallgeese Flugel from Mobile Suit Gundam Wing Endless Waltz: Glory of the Losers. It has not gone up for preorder on P-Bandai USA just yet, but it will be available for preorder on P-Bandai Japan on July 7, 2021. It is expected to arrive sometime in October 2021, but keep in mind that estimated shipping dates are subject to change or delay.
This kit shares the same mold as the MG 1/100 Tallgeese EW, which is a great kit by the way, so it already has a strong base. It comes with new parts, including its wing binders, and weapons and accessories, including the heat lance, heat halberd, dober gun, shield, and beam saber. It also comes with water slide decals designed by Katoki Hajime.
You can check out photos of the newly announced MG 1/100 Tallgeese Flugel EW kit in the gallery below!
MG 1/100 Tallgeese Flugel EW Kit Gallery
All images are credited to P-Bandai.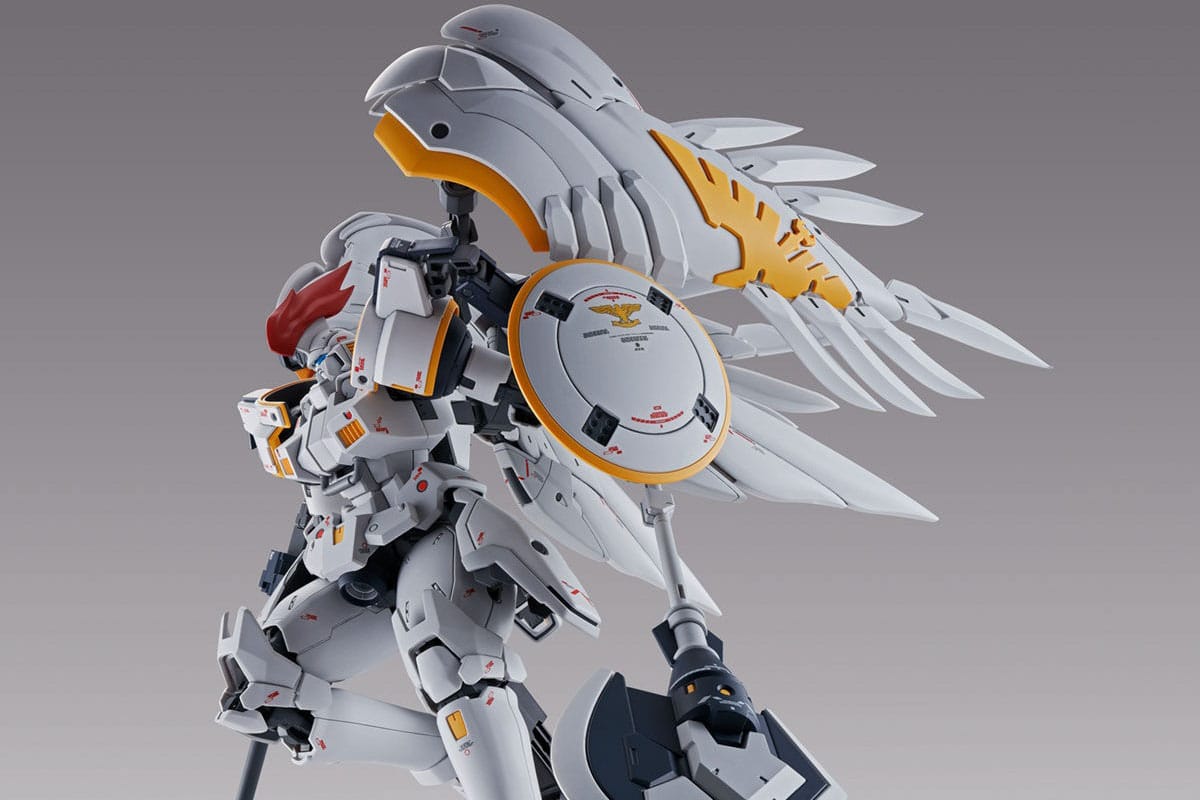 Tags: Gundam Wing, Gunpla, Mobile Suit Gundam