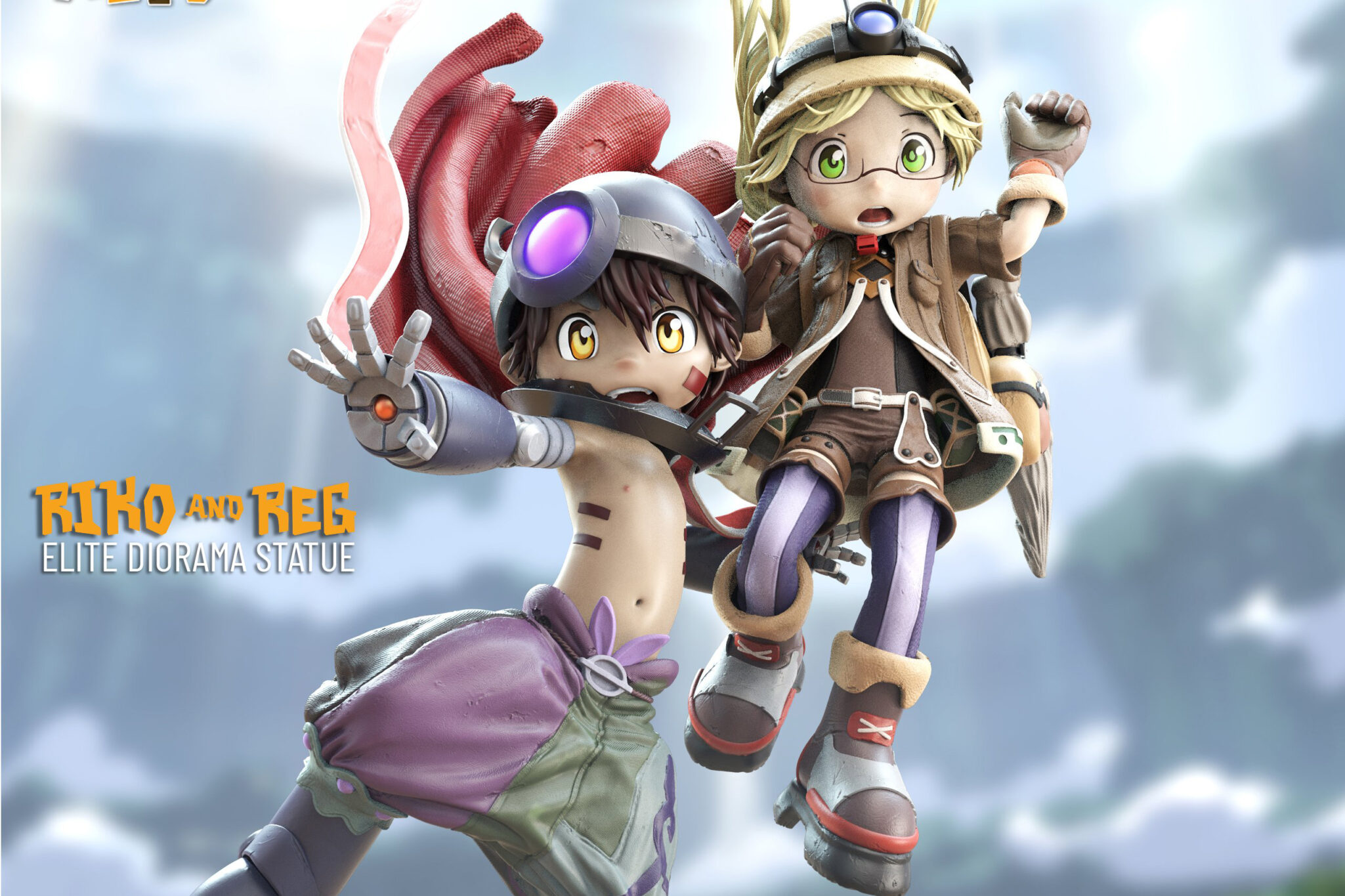 Preorder Announced for Figurama's Made in Abyss Statue
Figurama just announced the preorder date for their upcoming 1/6 scale Made in Abyss diorama statue, which will be available for purchase on August 29th at 11:00pm JST (Japan Standard Time).
The statue features Riko and Reg, who are descending into the abyss. Reg comes with two swappable arm options. He can be displayed either with the Blade Reap pickaxe or his Incinerator arm. LED lighting was added to Reg's helmet and Incinerator arm, as well as the waters, to make them glow.
Along with the purchase of the statue, you also get a certificate of authenticity signed by Figurama Collectors CEO, Mr. Shanab, and 3D artist, Artem Gansior and an exclusive art print.
In the new images they've provided, you can see the new face sculpts (see photo 1), as well as the incredible and intricate detail of the statue. This piece really captures the feel of the abyss, especially with the mossy, rocky textures they added. Check it out in the gallery below!
Figurama Made in Abyss Elite Diorama Statue Preorder Links
Spec Fiction (Use code ANIMECOLLECTIVE for $10 USD off your order)
Figurama Made in Abyss Elite Diorama Statue Gallery
All images in this post are credited to Figurama.
Tags: Figurama, Made in Abyss