Studio Ghibli has always been more than just an animation studio to me; it's a touchstone for many of our formative years. It's a testament to their timeless artistry that, regardless of when they were released, their magic still captivates us to this day.
It's hard not to be in awe of Studio Ghibli and Hayao Miyazaki's works, from classics like Castle in the Sky in 1986 to the anticipated The Boy and the Heron released in theaters on December 8, 2023. For those in the US, GKIDS has been the go-to for Studio Ghibli collections, offering everything from DVDs and Blu-rays to limited edition steelbooks, and more.
Diving into the world of Studio Ghibli feels like opening a childhood storybook, but with its expansive 36+ year timeline, it's easy to get a tad lost. I remember my first Ghibli film and the awe it inspired, yet as I ventured deeper, the sheer number of masterpieces left me both amazed and, honestly, a bit overwhelmed. But, delving into this expansive catalog of uniquely crafted and magical worlds is well worth it.
As I walk you through this vast universe, I hope to share some of the magic, insights, and personal recommendations to guide both newcomers and fellow Ghibli fans alike. That said, here is every Studio Ghibli movie and the best way to collect or watch each.
All Studio Ghibli Movies
Here are all of the Studio Ghibli movies that have been released in the US, sorted by release date.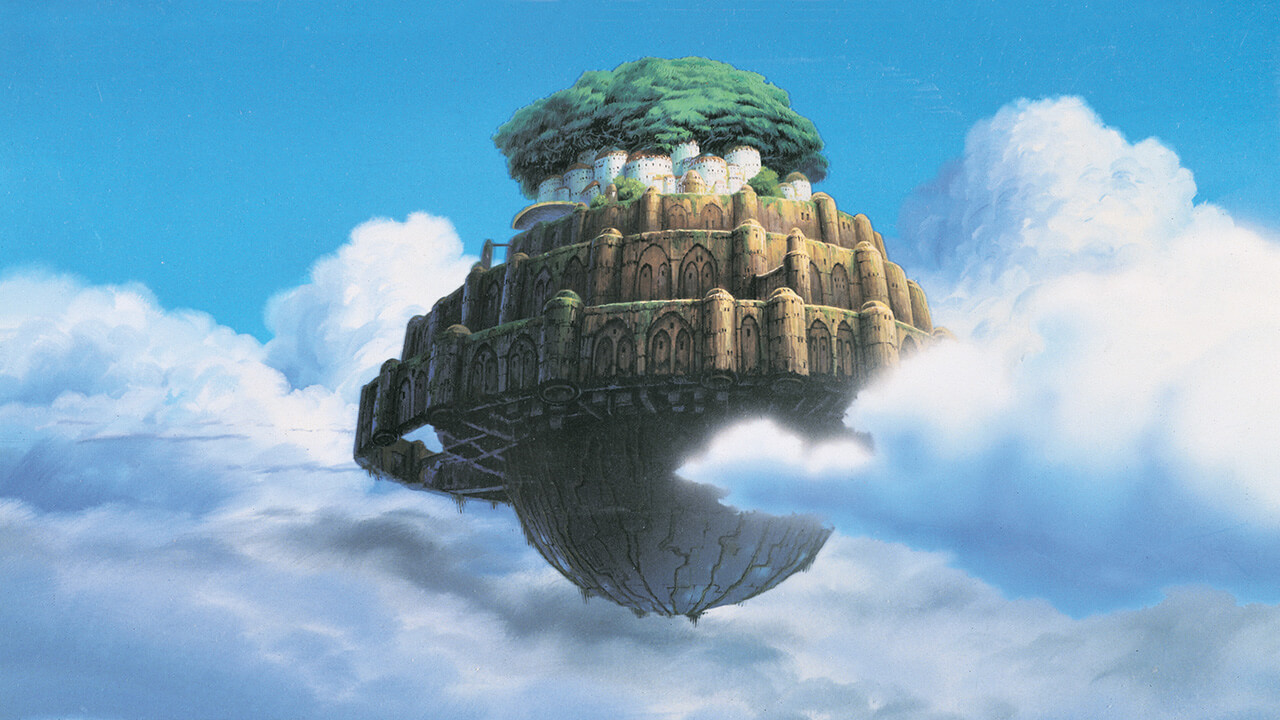 Castle in the Sky
Castle in the Sky is a classic tale of bravery, camaraderie, and wonder, and it is the first film that was released by Studio Ghibli in 1986. The story takes flight when young Pazu, an aspiring engineer, encounters Sheeta, a mysterious girl descending from the heavens, her descent guided by a radiant pendant.
Drawn together by a shared destiny, they embark on a journey to uncover the secrets of the fabled floating castle, Laputa. Yet, as they pursue this dream, they're tailed by relentless air pirates, military forces, and covert agents, all vying for the singular power only Sheeta possesses.
The best way to collect Castle in the Sky is via the Steelbook released by GKIDS. It's one of my favorite steelbooks that GKIDS has released so far and it comes with extras, including feature-length storyboards, behind-the-scenes material, character sketches, original theatrical trailers, and more. The Steelbook is listed as "Final Stock" on the GKIDS website right now, so if you are looking to pick it up, I recommend doing so as soon as possible.
Grave of the Fireflies
Grave of the Fireflies is one of the most heart-wrenching yet profound movies I've ever watched. It is set amid the collapse of the Empire of the Sun, as firebombs rain down and decimate Japan, and countless personal tragedies unfold, reflecting the nation's own harrowing descent.
Seita and his younger sister Setsuko stand as embodiments of these tragedies—innocent souls born amidst the tumult, now left abandoned in a world that, while not uncaring, is severely resource-deprived. Left to navigate the ruins after fires that eradicated entire cities, their desperate fight for survival becomes both a poignant testament to human resilience and a heart-wrenching journey through the darkest corners of war. Their tale is mesmerizing in its beauty and harrowing in its stark realism.
I think that the Grave of the Fireflies Steelbook is the best way to collect the film because the case it comes in is high-quality, but given that it is now expensive to collect, the Blu-ray is the most cost-effective way to enjoy it.
My Neighbor Totoro is one of my first introductions to Studio Ghibli and it will forever hold a special place in my heart. As a kid, I saw myself in Satsuki and Mei, their sense of wonder echoing my own at the time. Moving to the countryside, they unearth its many secrets, not least of which is the gentle giant, Totoro, a forest spirit whose presence is a comforting reminder of childhood's fleeting innocence.
With Totoro by their side, the world was full of magic, from rides on the whimsical Cat Bus to interactions with a host of mystical beings. Every time I revisit this film, I'm transported back to the first time I saw it and it always reminds me that magic can be found even in life's most simple of moments.
When it comes to collecting the series, the My Neighbor Totoro Steelbook released by GKIDS stands out, especially with its mint green color and the artwork on the front. If you value extras, the My Neighbor Totoro 30th Anniversary Edition that was released by SHOUT! FACTORY is a great choice as well because it comes with a soundtrack and an exclusive 40-page book.
Given that there are amazing hardcover artbooks that you can collect for Studio Ghibli's works, though, I would recommend the Steelbook the most. The audio and visual quality of GKIDS releases is top-notch, but the designs of their releases, particularly their steelbooks, are incredible as well. Plus, the Steelbook comes with bonus features, including storyboards, featurettes, an exclusive booklet with statements from the creators, and more.
Nausicaä of the Valley of the Wind is set in a post-apocalyptic future, where the remnants of humanity grapple with the aftermath of the cataclysmic Seven Days of Fire. The world now, tainted with toxic air and dominated by colossal insects, presents an image of decay yet strangely resilient life. Amidst this chaos, in the oasis of the Valley of the Wind, stands a beacon of hope: Princess Nausicaä.
At this story's heart is Princess Nausicaä. Her compassion, not just for her own people but for every living creature, resonated deeply with me. Through her eyes, I began to see the world differently as it explores the intricate web that binds all life forms.
Nausicaä of the Valley of the Wind is undeniably a cornerstone in Studio Ghibli's catalog. While the standard Blu-ray release is great, the Limited Edition Steelbook is, in my opinion, the definitive way to own the film. The artwork on the Steelbook is beautiful and I love the green color they chose.
Beyond its aesthetic appeal, the extras set it apart. The exclusive booklet offers a deeper dive into the film's creation, while the feature-length storyboards provide an insightful look into its design process. On top of all that, the audio commentary with Key Animator Hideaki Anno and Assistant Director Kazuyoshi Katayama, as well as the interview with Toshio Suzuki and Hideaki Anno, offer more insights into the film's making.
Kiki's Delivery Service is a heartfelt journey about the challenges and joys of growing up. Following the traditions of her lineage, Kiki, a spirited young witch, sets off into the world on the night of a full moon, seeking knowledge and independence. Guided only by her own determination and her sardonic cat Jiji, she arrives in a quaint seaside town, where her unique delivery service quickly captures the townsfolk's attention and admiration.
If you are looking to add this gem to your collection, I highly recommend the GKIDS Kiki's Delivery Service Steelbook. Aside from being high-quality, this release is packed with bonus features. From in-depth explorations like Feature-Length Storyboards and Behind the Microphone Creating Kiki's Delivery Service to intimate peeks into Kiki & Jiji or the Producer's Perspective: Collaborating with Miyazaki, this edition offers a comprehensive, behind-the-scenes look into the making of the film.
Only Yesterday resonated with me in ways I hadn't anticipated. Watching Taeko, brought to life by Daisy Ridley, step out of her bustling city life to find solace in the countryside felt like a breath of fresh air. As her memories unfolded on screen, I found myself reflecting on my own—wondering if, like her, I've held onto the aspirations that I had as a young child. Studio Ghibli, with its distinctive style, transformed this reflective tale into an animated gem, crafting each scene with a sincerity that effortlessly draws you in, but it's its relatable story that captivates most.
If you're thinking of adding this to your collection (and I sincerely believe you should), the Steelbook release of Only Yesterday is the best way to go. Beyond the film itself, it provides a deep dive into the film's making. From the meticulous Feature-Length Storyboards to candid moments with the Voice Cast and its exclusive booklet, it's a must-have for any Ghibli enthusiast or Only Yesterday fan. On top of that, the Steelbook has a metallic pink case, which makes it a standout on any shelf.
Porco Rosso often flies under the radar in discussions about Studio Ghibli's works, but it's a hidden treasure and it's one of the best you can watch. The tale revolves around "Porco," a pilot who was cursed with a pig's face. His sky-high antics ruffle the feathers of a gang of sky pirates, prompting them to enlist Curtis, a competing aviator, to bring Porco down. Yet, their rivalry isn't confined to the skies; both vie for the heart of the enchanting Gina on the ground. The real drama, however, unfolds amidst the clouds.
For a truly immersive experience of this underrated classic, I'd recommend picking up the Limited Edition Steelbook of Porco Rosso. These releases stand out as some of the most beautifully crafted anime Steelbooks I've ever come across, especially since they have exclusive content that doesn't come in any other release so far.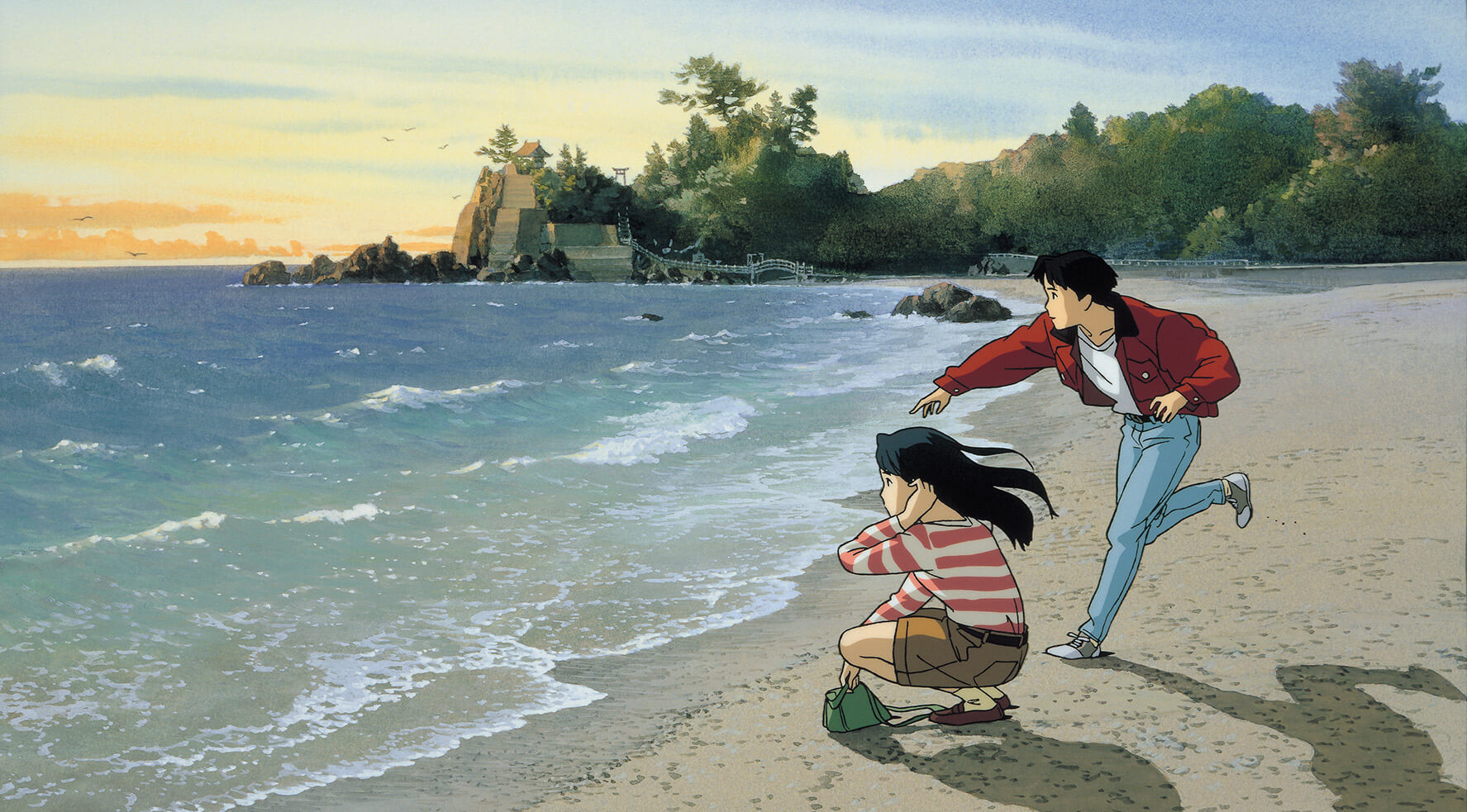 Ocean Waves paints an intricate canvas of teenage life, infused with its inherent complexities and fleeting moments. At its core, it follows Taku and Yutaka, two friends embarking on another school year they expect to be mundane. However, their camaraderie is put to the test with the entrance of Rikako, a captivating transfer student whose moods oscillate between playful flirtation and deep introspection. A journey with Rikako to Tokyo sets the school abuzz with whispers, forcing the trio to confront the evolving dynamics of their relationships.
Remarkably, Ocean Waves was Studio Ghibli's maiden venture not helmed by its iconic founders, Hayao Miyazaki or Isao Takahata. Instead, Tomomi Mochizuki, alongside a brigade of the studio's budding talents, took the reins, crafting a masterful adaptation of Saeko Himuro's renowned novel. The beautiful pastel landscapes and its poignant tale make Ocean Waves well worth the watch.
For those eager to dive into Ocean Waves, I'd recommend picking up the GKIDS Blu-ray edition. The Blu-ray comes with a few extras, such as a Staff Reunion that reunites the creative minds behind the film after more than a decade and detailed Film Storyboards. For collectors hoping for a Steelbook edition, as of now, one has yet to be confirmed, but here's hoping that changes in the near future.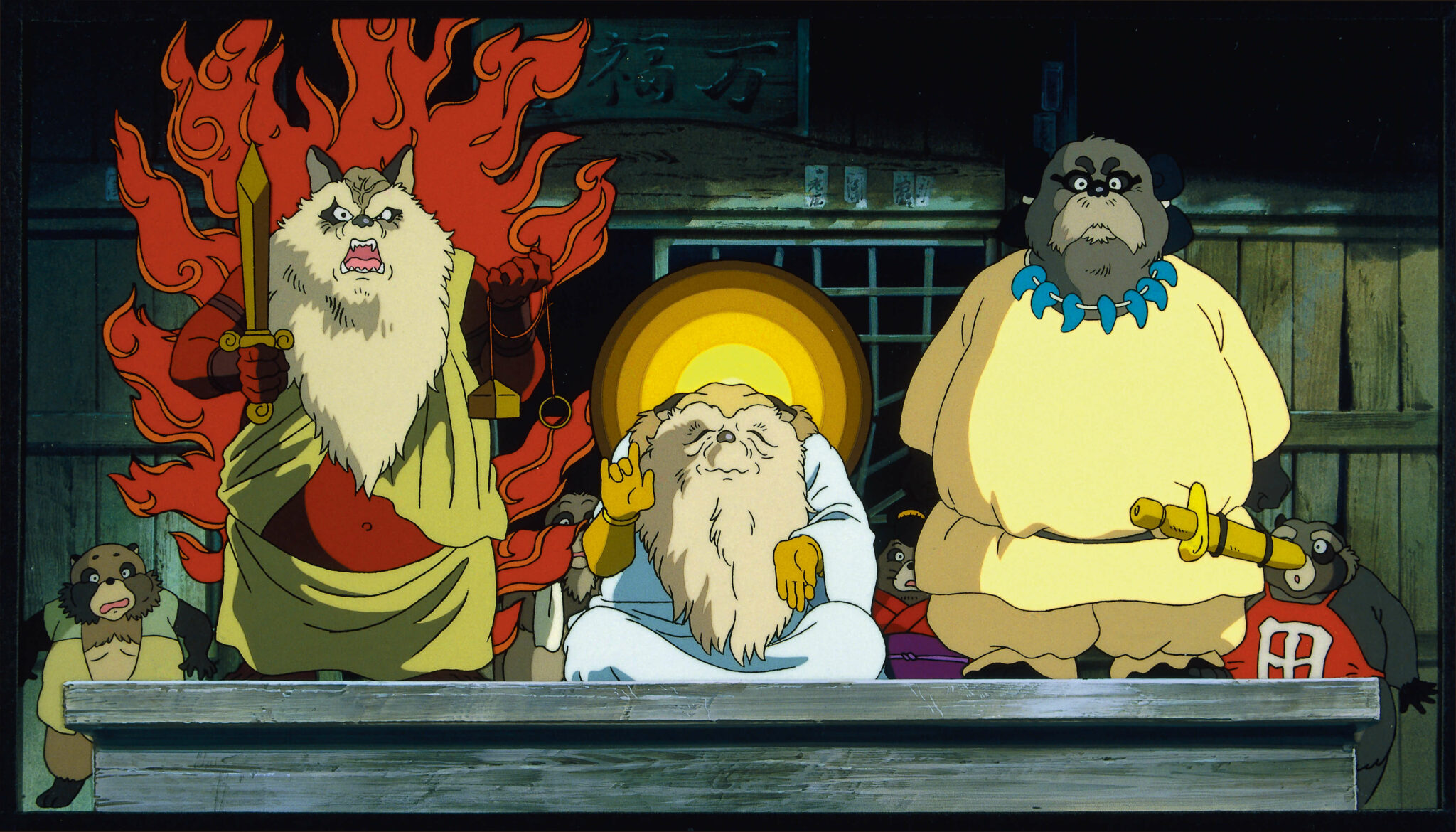 Pom Poko weaves a delightful yet thought-provoking tale of nature's struggle against the relentless march of urban development. In the heart of Tama Hills, the whimsical community of tanuki (resembling raccoon dogs) finds their serene habitat on the brink of destruction, as concrete structures threaten to replace their lush woodlands.
Pushed to the brink, these mischievous creatures harness the ancient art of metamorphosis. From conjuring laugh-out-loud human imitations to invoking various spectral entities, they initiate a desperate gambit to fend off the human invaders and reclaim their sanctum. This film, while brimming with humor, underscores the poignant reflection on our coexistence with nature in our ever-evolving urban sprawl.
If you are looking to watch this Ghibli classic, the GKIDS Blu-ray stands out as the best choice. While Pom Poko has yet to get a Steelbook release like some of its Ghibli siblings, the Blu-ray version does not disappoint. Packed with Original Theatrical Trailers, a curated Exclusive Booklet, and comprehensive Feature-Length Storyboards, it's the best way to collect Pom Poko right now.
Whisper of the Heart
Whisper of the Heart resonates deeply because it captures the delicate stirrings of young dreams and the power of destiny. When Shizuku, an introspective young girl, stumbles upon a peculiar cat, she's ushered into a journey of self-discovery. As she befriends Seiji, a fellow dreamer, and finds herself bewitched by The Baron, a charismatic cat figurine, Shizuku's world expands in ways she never imagined. With Hayao Miyazaki's signature touch, this enchanting narrative unfurls, encapsulating the magical dance between fate and ambition.
For those looking to add Whisper of the Heart to their collection, the Limited Edition Steelbook is a solid choice. Made by SHOUT! Factory in partnership with GKIDS, this edition reflects their commitment to high-quality Blu-ray releases. This version not only offers great quality but also includes additional content: an informational booklet, Feature-Length Storyboards, artwork by Naohisa Inoue, background art from The Baron's segment, insights from 'Behind the Microphone', and the original theatrical trailers.
The Steelbook is listed as "Final Stock" on the GKIDS website right now, so if you are looking to pick it up, I recommend doing so as soon as possible.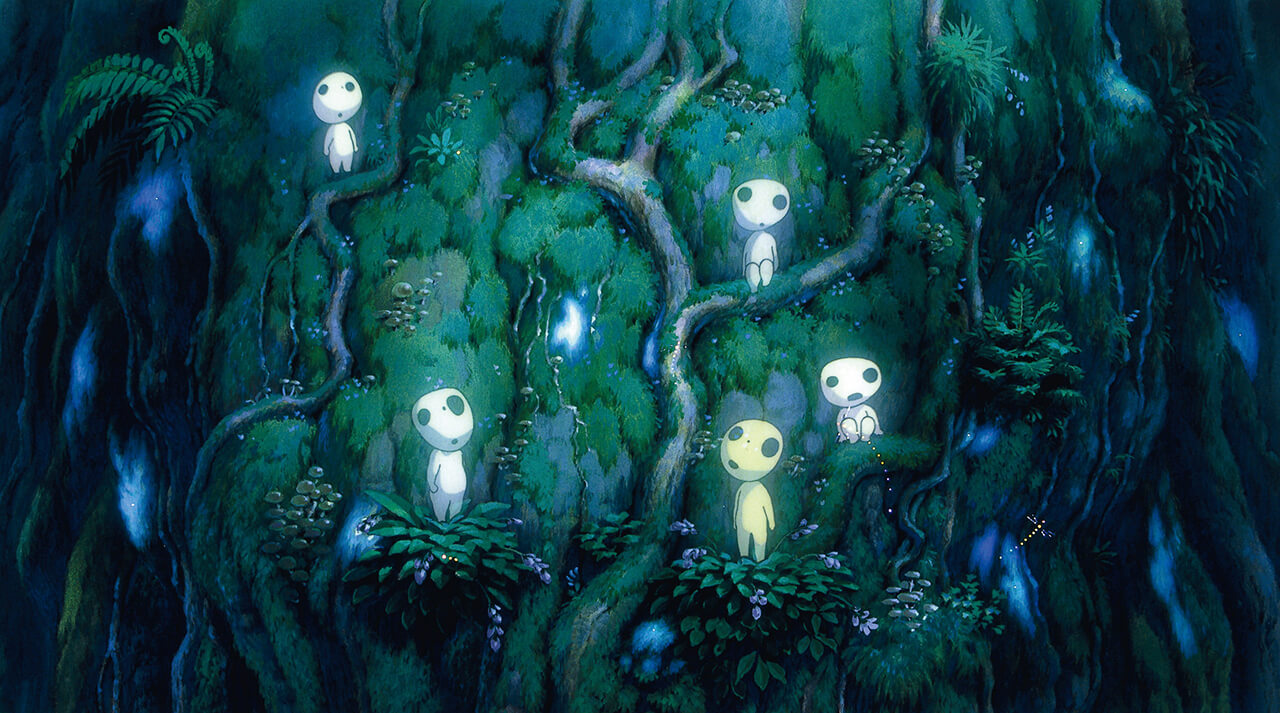 Princess Mononoke is one of Studio Ghibli's most well-known movies, and for good reason. It is a testament to Studio Ghibli's uncanny ability to weave stories that are not only imaginative but riveting as well and it is one of the most action-packed titles on this list.
In this film, Ashitaka, a young warrior, journeys westward to find a remedy for his fatal curse. In his quest, he becomes ensnared in the escalating conflict between the industrious Iron Town residents, led by Lady Eboshi, and the enigmatic Princess Mononoke, raised among wolves, who fiercely defends the sacred forest and its mystical inhabitants.
If you are looking for the best version of Princess Mononoke, the Steelbook release, with its striking metallic deep red hue, is my top recommendation. Beyond its visual and audio quality, this edition comes with bonus content like detailed storyboards, behind-the-scenes featurettes, a specially curated booklet with insights from the creators, and more.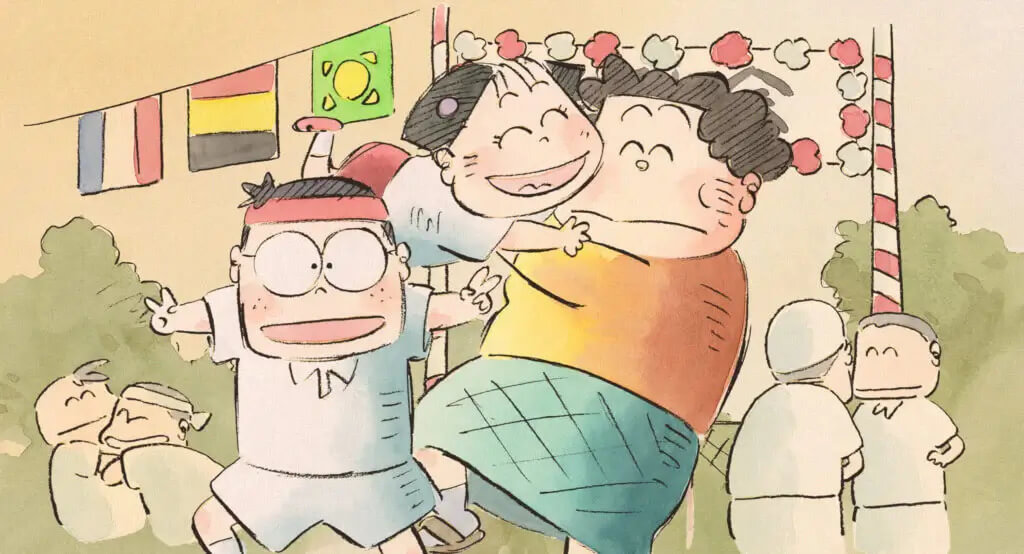 My Neighbors the Yamadas, which is written and directed by Isao Takahata, is unlike any other Studio Ghibli release because it delves into the eccentric escapades of the Yamada family and it has a distinct comic strip aesthetic that sets it apart. In this film, you navigate through the comedic and poignant moments of life with Takashi Yamada and his endearingly disorganized wife, Matsuko. Their household is a whirlwind of chaos, complete with a sharp-tongued grandmother, a teenage son yearning for 'cooler' parents, a young daughter whose booming voice belies her size, and a quirky dog.
For those based in the US who are looking to add My Neighbors the Yamadas to their collection, the GKIDS Blu-ray release is the best choice right now. The Blu-ray comes with extras, including a detailed booklet, comprehensive storyboards, the NTV Special titled "The Secrets Of My Neighbors The Yamadas", a look at "Behind The Microphone", and a collection of the film's original theatrical trailers and TV spots.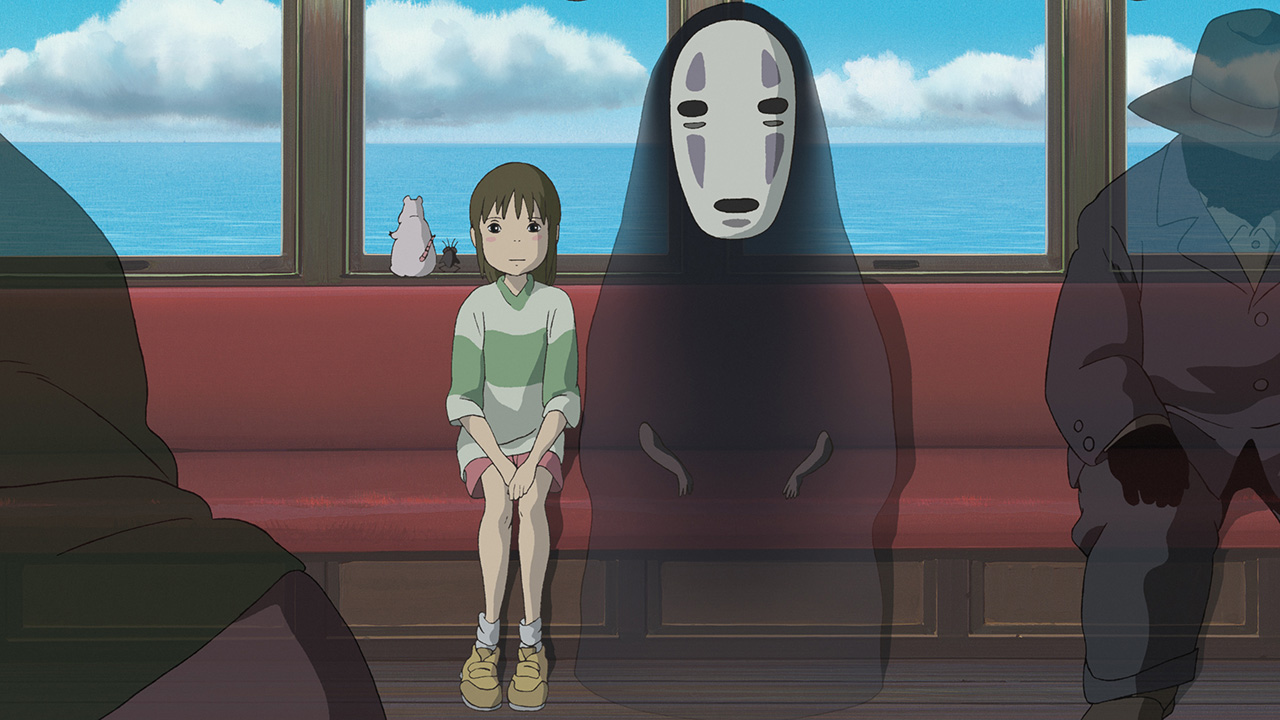 Beyond its unique and captivating world, Spirited Away showcases everything that Studio Ghibli and Hayao Miyazaki do well. It's no wonder it's not only a favorite among Ghibli enthusiasts but also recognized by many, including myself, as one of the greatest movies of all time. It's a film that has withstood the test of time since its release in 2001, and it has solidified its place as one of, if not, the best in the Studio Ghibli catalog.
This journey follows young Chihiro as her mundane family move turns into a surreal adventure. An unexpected detour into an eerie village leads to her parents becoming trapped in a bewitched form. Suddenly, Chihiro finds herself in a fantastical realm governed by the enigmatic Yubaba. Forced to adapt to her role in a bathhouse for spirits, Chihiro embarks on a quest to rescue her parents and reclaim her life. A tapestry of imaginative characters and evocative storytelling, the film's acclaim resonates globally, reinforcing its status as a cinematic marvel.
For avid collectors like me, the Limited Edition Steelbook is a must-have. Its vibrant red color, which is accentuated by the haunting face of No-Face, makes it an eye-catching addition to any shelf. Beyond its aesthetic appeal, this release from GKIDS comes with extras, including comprehensive storyboards, original promotional material, an insightful 'Behind the Microphone' featurette, a booklet that offers exclusive insights from both the producer and director, and more.
The Cat Returns
While many Studio Ghibli films are stand-alone stories, The Cat Returns breaks the mold because it is not. It is a unique entry in the Ghibli catalog because it's a sequel to Whisper of the Heart. In this enchanting tale, a young girl's simple act of kindness—saving a cat from an oncoming truck—spirals into an unexpected journey. Suddenly, she finds herself in the captivating Kingdom of Cats, where she's become the center of attention of a charismatic cat prince. The Cat Returns is one that feels particularly light and playful, even in comparison to Studio Ghibli's other works.
The best way to collect the film is the Steelbook edition released by GKIDS. This particular release brings together the charm of the movie with the durability of a Steelbook as well as new extras that make it the best release of The Cat Returns to come out so far.
Studio Ghibli has a knack for crafting stories that speak to audiences of all ages, but Howl's Moving Castle struck a unique chord with me. While it's undoubtedly accessible for children, there's a depth to it that I especially appreciated as an adult. When I think about why Howl's Moving Castle resonates so deeply with me, a big part of it is the characters, but its story is powerful as well.
The story revolves around Sophie, an unassuming hat shop worker, whose life is flipped upside down when she meets Howl, a charismatic and enigmatic wizard. Their budding relationship incurs the wrath of the spiteful Witch of the Waste, who curses Sophie, aging her prematurely. In her quest to reverse this curse, Sophie finds herself in Howl's otherworldly moving castle, setting the stage for an epic tale of magic, war, and self-discovery.
If you looking to buy the film, the Limited Edition Steelbook is the way to go. Its cover design, featuring the artwork of Howl and Sophie, makes it one of my favorites in the GKIDS Steelbook lineup. Besides its visual appeal, this edition is packed with extras, from a detailed booklet to original Japanese storyboards and more.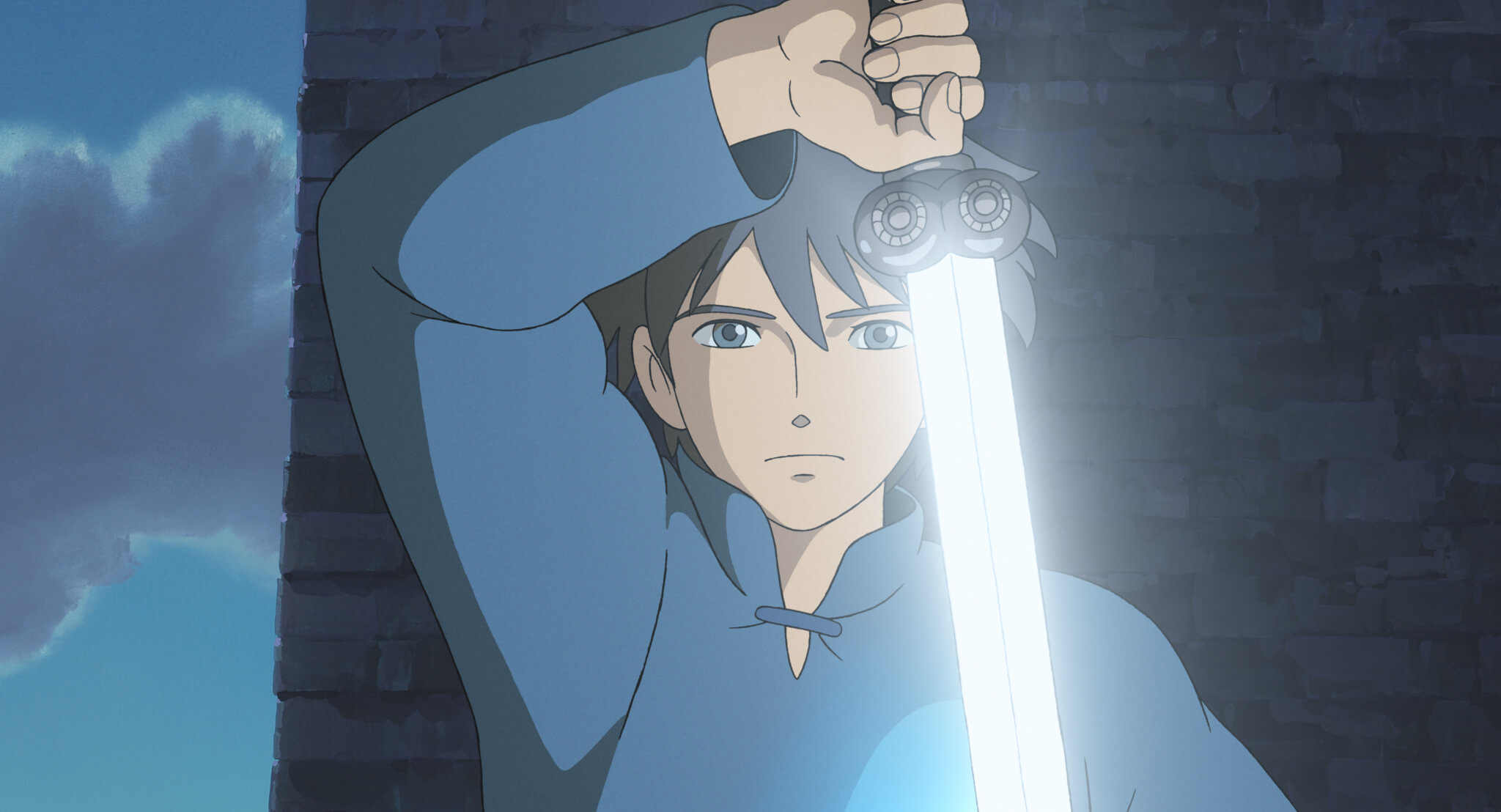 Tales from Earthsea, crafted by the creative minds at Studio Ghibli and directed by Goro Miyazaki, is an adaptation that draws inspiration from the novels by Ursula K. Le Guin. While numerous Studio Ghibli creations are original narratives, Tales of Earthsea stands out because it is inspired by existing literature.
In the sprawling universe of Tales from Earthsea, a rising danger threatens to shatter Earthsea's very existence. Amidst this looming chaos, a young prince and a formidable wizard set out on a crucial mission to restore equilibrium and save the world from its looming fate.
While fans are still awaiting a Steelbook edition, the best way to add Tales from Earthsea to your collection in the US is through its standard Blu-ray version. This two-disc release offers viewing in both the original Japanese, complemented by English subtitles, or the English dubbed version featuring notable voices like Timothy Dalton, Willem Dafoe, Matt Levin, and Mariska Hargitay. The Blu-ray also comes with an exclusive booklet, feature-length storyboards, and more extras.
Ponyo is a delightful journey of friendship and magic and the GKIDS release has bonus content that's now available for the first time in North America. Set against a seaside backdrop, young Sosuke's life takes an enchanting turn when he finds a peculiar goldfish named Ponyo. With an insatiable curiosity, Ponyo wishes to become human, bringing with her a whirlwind of mischief. However, her transformation isn't without complications, especially when her sorcerer father wants her back in their oceanic home.
If you are looking to add Ponyo to your collection, the GKIDS Steelbook is the best release to pick up. This edition not only boasts a vibrant cover design but is also packed with special features, ranging from an in-depth look at behind-the-scenes moments, interviews, and so much more.
Like Tales from Earthsea, The Secret World of Arrietty is adapted from a book. It offers viewers a glimpse into an enchanting world tucked right beneath our feet and it's inspired by the classic tale, The Borrowers. Studio Ghibli, along with the critically acclaimed director Hiromasa Yonebayashi, presents a visually stunning and heart-touching portrayal of these tiny inhabitants.
Deep within the hidden recesses below floorboards, the Borrowers lead their discreet lives, ensuring they remain unnoticed by human eyes. However, when the spirited Arrietty unexpectedly crosses paths with Shawn, a human boy, the two forge an unlikely bond. This connection leads them on a journey that's both thrilling and heartwarming, all while challenging the boundaries of their distinct worlds.
For those looking to pick up a physical copy of The Secret World of Arrietty, the GKIDS Steelbook edition is a great choice. Its vibrant green casing is beautiful, and the included bonus features give a deeper dive into the film's creation along with its inspirations.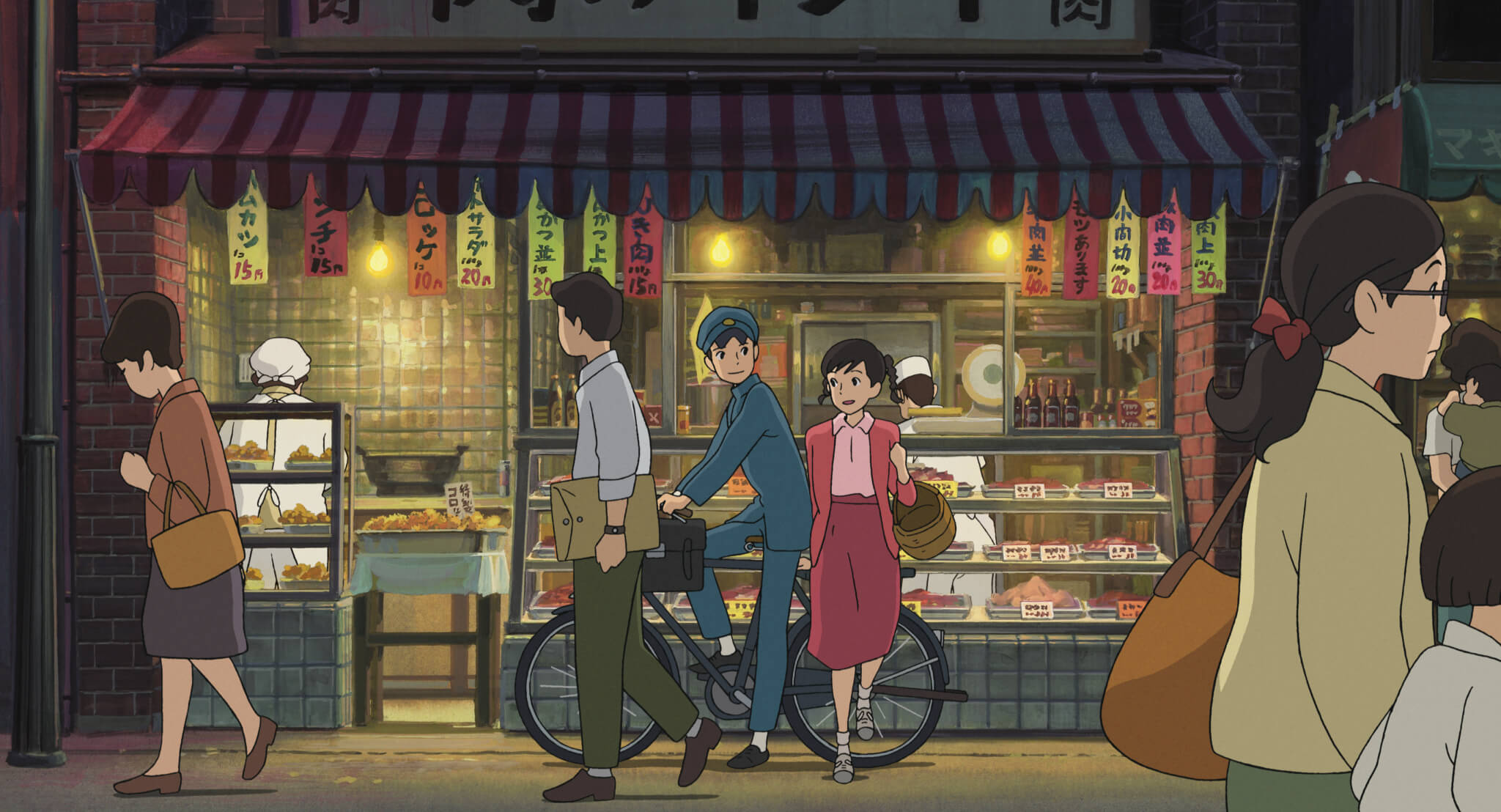 From Up on Poppy Hill is a touching tapestry of young love, post-war Japan, and generational change, brought to life by Hayao Miyazaki's screenplay. Set in the recovering ambiance of 1963 Yokohama, the nation is on the precipice of a new beginning, poised to showcase its resilience to the world in the upcoming Olympics.
Amidst this period of renewal and introspection, Umi and Shun, two high schoolers, find solace in each other's company. But, like the nation they call home, their budding relationship too has shadows from the past that threaten its future. The film captures the delicate dance between holding onto the past and embracing the future, all while enveloped in the ebbs and flows of young love.
If you are looking to own a copy of From Up on Poppy Hill, the GKIDS Limited Edition Steelbook is the way to go. Beyond its amazing design, it offers a treasure trove of extras that take you deeper into the world of Umi and Shun, including behind-the-scenes insights and candid conversations with the creators.
The Wind Rises is a poignant tale of dreams and dedication against the odds. Our protagonist, Jiro Horikoshi, is passionate about aviation. But when personal health challenges dash his pilot aspirations, he pivots to the world of airplane design, embarking on a journey through 1920s Tokyo.
The backdrop of the devastating Great Kanto Earthquake and the brewing tempest of war add layers to Jiro's tale, especially when he crosses paths again with Nahoko, their love story unfolding amidst adversity. Guided by ethereal interactions with Italian aviation maestro Caproni, Jiro navigates through love, loss, and the weight of creativity during tumultuous times. It's not just an aviation film but an exploration of human resilience.
The best way to collect The Wind Rises right now is the Limited Edition Steelbook released by GKIDS. The enriching extras, like in-depth storyboards and 10 Years with Hayao Miyazaki Documentary Episode, make it a great addition to any collection.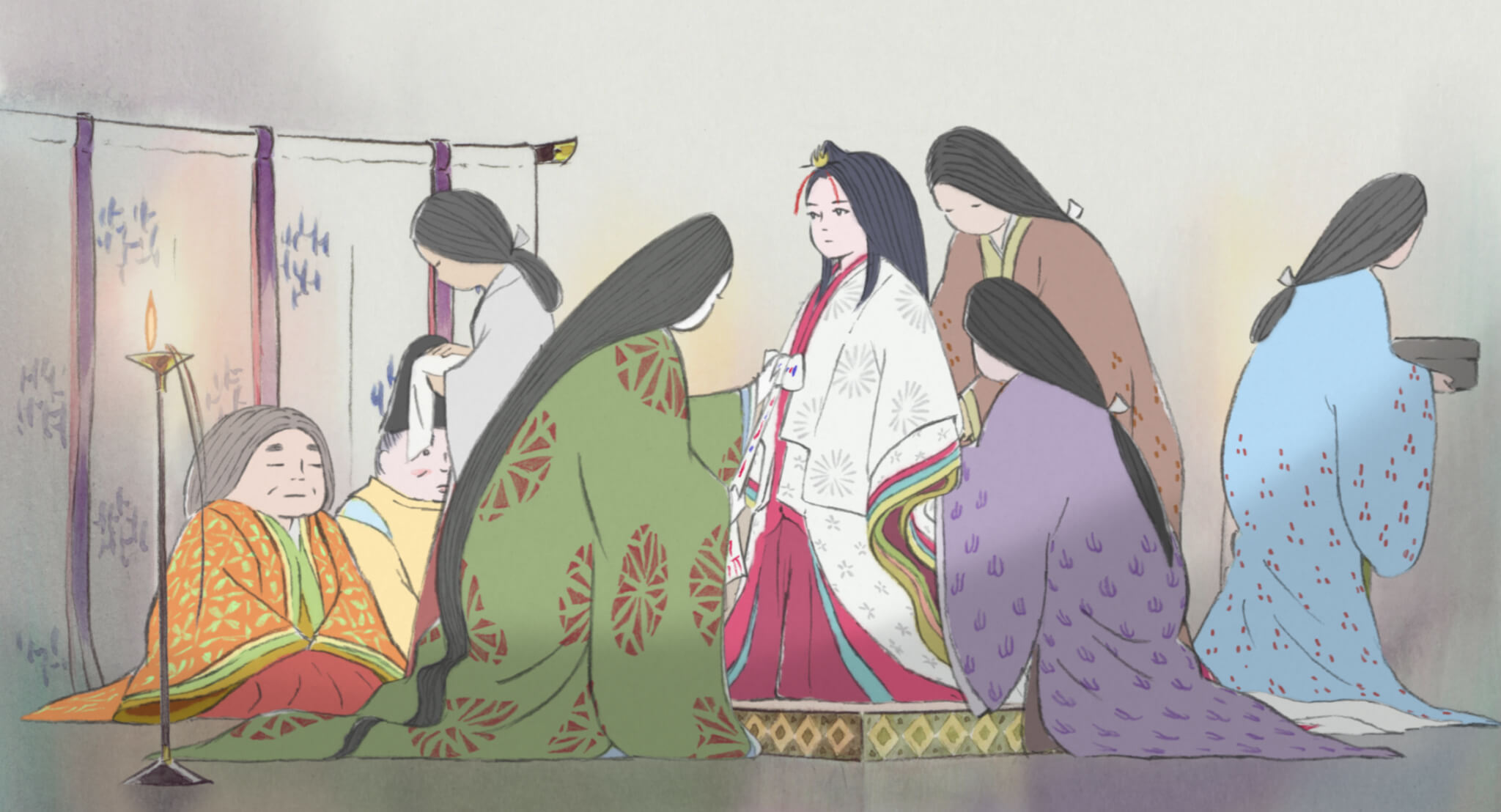 The Tale of the Princess Kaguya is a heartfelt story woven with elegance and intricate details by director Isao Takahata. The story unfolds with an elderly bamboo cutter and his spouse discovering a minuscule girl nestled within a luminous bamboo stalk. As she blossoms into a radiant young woman, her enigmatic aura captivates all who meet her. Yet, destiny awaits, prompting her to undertake a profound metamorphic journey.
If you are looking to own a copy of The Tale of the Princess Kaguya, the Limited Edition Steelbook is the way to go. Beyond its stunning packaging, it houses content like a detailed documentary, offering deeper insights into the making of the film, and other additions.
When Marnie Was There, helmed by director Hiromasa Yonebayashi, is a poignant visual narrative that transports us into a realm that's delicately balanced between reality and illusion. It's an adaptation of Joan G. Robinson's novel and it captures the essence of enigmatic friendships, self-discovery, and the thin veil between the tangible and the ethereal.
In this story, Anna, an introspective young artist, finds herself drawn to a secluded seaside town. There, an old mansion whispers secrets of the past, and Anna encounters Marnie, a mysterious girl whose presence feels almost otherworldly. As their bond strengthens, the lines between dream and reality blur, leaving Anna to unravel the enigma that is Marnie.
If you want to dive into this enchanting world, I highly recommend the When Marnie Was There Steelbook. It is not only a high-quality release but also offers exclusive insights into the film, including a comprehensive look at its storyboards and a behind-the-scenes glimpse into its making.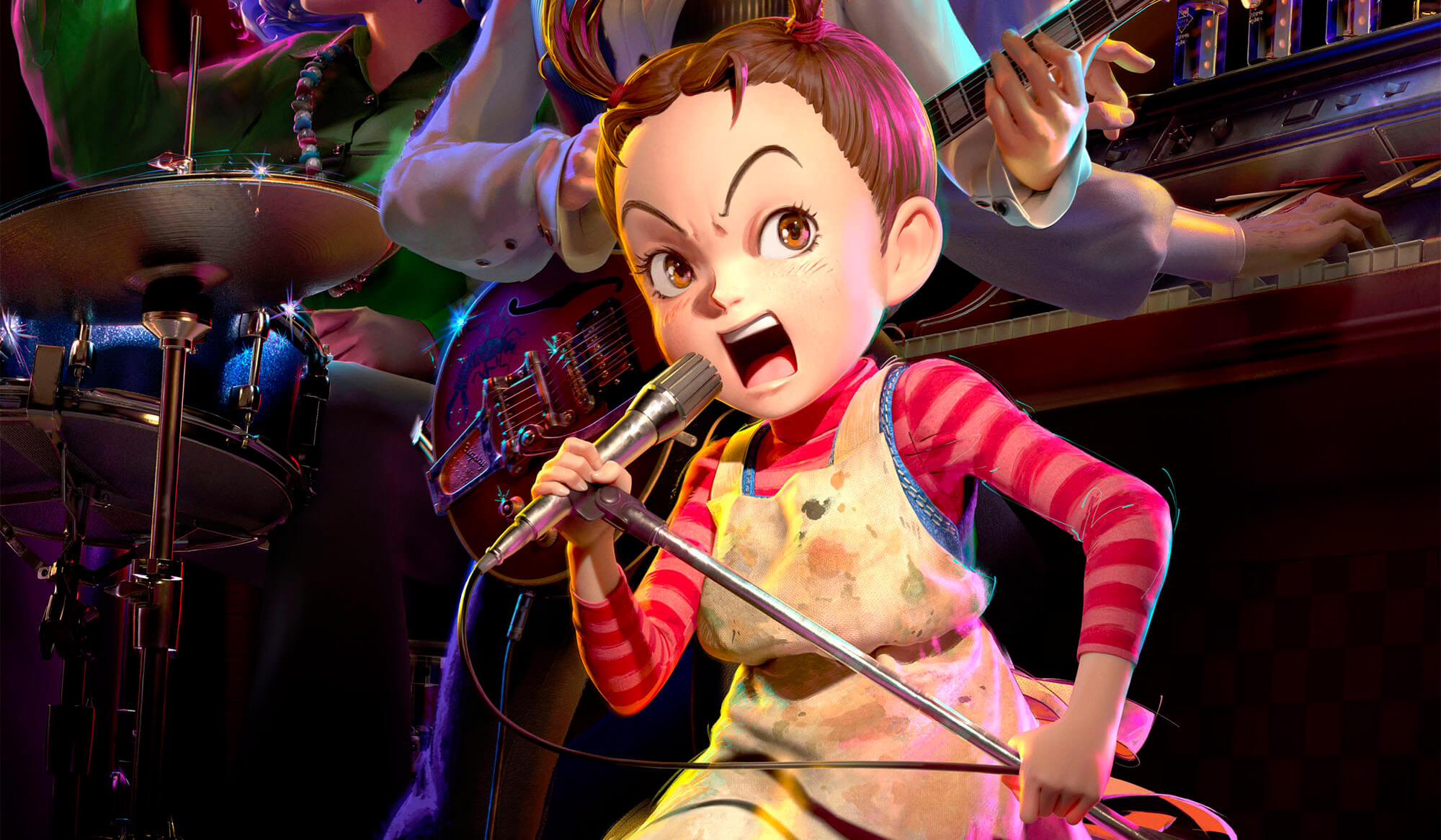 Earwig and the Witch marked a significant transition for Studio Ghibli, as they ventured into the realm of CG animation. Directed by Goro Miyazaki, with the guiding hand of the legendary Hayao Miyazaki, this film is full of magic and mischief, but it also has a lot of depth as well, given that follows a protagonist who is searching for their place in the world.
In this story, we follow Earwig, a spirited young girl in a quaint British orphanage, who is oblivious to her magical lineage. But destiny has its plans when she's adopted by a peculiar couple, plunging her into a household governed by a capricious witch. Not one to be subdued, Earwig delves into this arcane world, eager to unlock its mysteries and possibly reconnect with her enigmatic past. Along the way, melodies of an elusive song hint at familial bonds she yearns for.
I highly recommend the Steelbook edition if you are looking to own a copy of Earwig and the Witch. Not only does its vibrant yellow stand out both on and off the shelf, but the additional content it comes with—from detailed storyboards to intimate conversations with Goro Miyazaki—is great as well.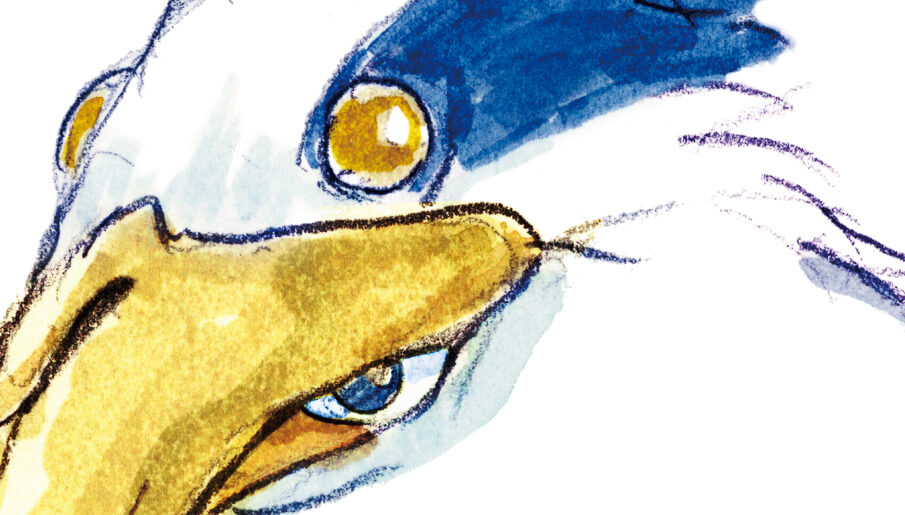 The Boy and the Heron
Hayao Miyazaki's latest offering from Studio Ghibli, The Boy and the Heron, is set to premiere in Japan on July 14, 2023. It won't be too long before US audiences get to watch it in theaters and IMAX on December 8, 2023.
The film is inspired by Yoshino Genzaburo's 1937 novel, How Do You Live?. Miyazaki's fondness for the novel is well-known, making this film all the more intriguing. Toshio Suzuki, co-founder of Studio Ghibli, is producing the film, while Joe Hisaishi, a regular Hayao Miyazaki collaborator, is behind the music.
The Boy and the Heron revolves around Mahito, a boy navigating the pain of missing his mother. His journey to find peace takes him on a surreal adventure, where the lines between life, death, and memory blur. Miyazaki's touch on this semi-autobiographical tale promises a deep reflection on life, relationships, and the human spirit. For now, US fans will have to wait for the theatrical release, but given Hayao Miyazaki's track record, it's bound to be worth it.
Final Thoughts
After writing this post, I'm reminded of the sheer brilliance that is Studio Ghibli and the countless number of amazing films they've brought us over the years. Whether it's the nostalgic tales that have accompanied us since childhood or the more recent masterpieces that continue to redefine animation, Ghibli's legacy is profound and unparalleled. With every film, Miyazaki and his team of artists not only tell stories but breathe life into characters and worlds that stick with us long after the credits roll.
GKIDS has ensured that fans in the US can relive and cherish these tales time and again with their meticulously curated collections. So whether you're a seasoned Ghibli enthusiast or a curious newcomer, there's always a story waiting to sweep you off your feet, ready to be discovered or revisited. Keep an eye out for sales on Studio Ghibli's films; they frequently pop up in anime deals. It's a great way to grab your favorites for a lower price.
Navigating through Studio Ghibli's vast film catalog offers a unique blend of nostalgia and discovery. These films, timeless in their appeal, remain a testament to the studio's unparalleled craft and storytelling. I can't wait to see what they come up with next and I will be sure to update this post as new films by Studio Ghibli are released, so stay tuned for more.