A lot of the manga on this list have sidesplitting humor, but not all good comedy manga will make you laugh out loud. Some will make you chuckle because they are heartwarming or cute. Others will make you think or question things through their social humor and commentary, while others are so dark, they'll make you wonder whether or not you should be laughing at all. Many of the series on this list have been adapted into anime, so be sure to check out my top comedy anime for more recommendations.
Discovering the perfect comedy manga for you can be a subjective experience since humor varies from person to person. To cater to diverse comedic tastes, I've compiled an extensive list of comedy manga that embraces a wide range of comedy sub-genres. From gag humor and romantic comedies to dark and horror-filled comedy manga, this list has something for everyone.
With that all being said, here are my top comedy manga recommendations!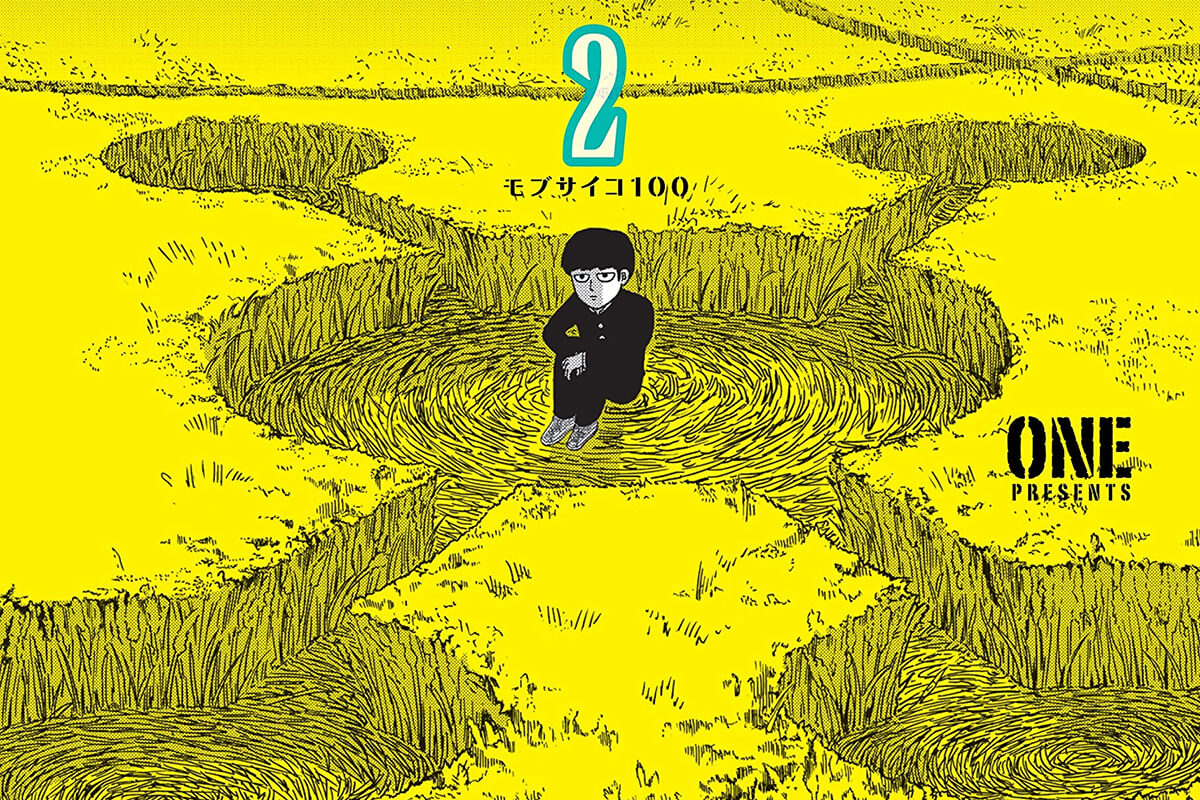 Mob Psycho 100 is created by ONE, who you may also know as the writer of One Punch Man. The story follows Shigeo, a socially awkward but kind-hearted boy that has psychic abilities. He takes up an apprenticeship with Reigen, the owner the Spirits and Such Consultation Office and self-proclaimed "Greatest Psychic of the 21st Century". Little to Shigeo's knowledge, though, Reigen is a fraud.
The fact that our main character, who has genuine psychic abilities, has a mentor, who is a fraud is funny itself. But, it's Shigeo's unassuming nature, and the absolute ridiculousness of his power-up, that adds a lot of humor, but also excitement, to the series. Shigeo's interactions with his classmates, especially the members of the Body Improvement Club, are hilarious as well.
When Shigeo's suppressed emotions reach a breaking point, he unleashes an overwhelming amount of psychic energy. Shigeo's abilities definitely make him strong, but what makes him such an OP manga character is the fact that he explodes when his emotions reach 100%.
In the series, this is shown with a percentage bar and when that bar reaches 100% all hell breaks loose. Part of Mob's strength is that people underestimate him, and when they finally realize how powerful he is it's much too late. On top of being one of the most action-packed series, Mob Psycho 100 is one of the most hilarious series you'll ever read. The volumes look beautiful both on and off the shelf too.
Wotakoi: Love Is Hard for Otaku by Fujita is a rom-com manga, and while it very much follows its main characters and their romantic relationships, it's also about their dynamic as a group and how they bond together through their interests as otaku. So if you are put off by the romance tag, just know that it isn't really the main focus of this story. In addition to Genshiken, Wotakoi: Love Is Hard for Otaku is one of my favorite manga that highlights otaku culture in a comedic but also relatable way, and it features a fantastic cast of characters.
More so than anything, Wotakoi: Love Is Hard for Otaku is a comedy. While the romance is definitely there and it tells the story of multiple different romantic relationships, it's more so a story about a group of friends who are bonding together over their love for manga, anime, video games, and more, so romance is not the only focus of this story. The humor in this series is relatable and hilarious; The facial expressions are funny, and the comedic timing is perfect. It's a heartwarming but also hilarious read.
One thing I really like about Wotakoi: Love Is Hard for Otaku is that depending on who the characters are with, the dynamics change as they do in real life. How we act with our friends varies from how we act with our significant others and our coworkers. We see these characters in the workplace, out and about, and at home; We follow them in the present as they go about their daily lives, but we also get glimpses into their past. Because of this and more, you really connect with the characters.
Wotakoi: Love Is Hard for Otaku actually began releasing as a doujinshi, but Kodansha later picked it up for release. 2-in-1's of the series were later released by Kodansha with English translation. There are 11 volumes in total to read, so it's a relatively quick read! There are three variants of the sixth and final volume, Barnes & Noble, Books-A-Million, and Kinokuniya exclusives, that you may want to keep an eye out for as well.
It's one of my all-time favorites, and while it may sound like it may have a simple premise, this series has a lot to offer. It will make you laugh, but it will move you in unexpected ways as well.
Gintama by Hideaki Sorachi
Gintama by Hideaki Sorachi holds a special place in the world of manga, as it masterfully blends uproarious comedy with a captivating sci-fi setting. I often compare it to Grand Blue Dreaming for the number of times it has made me burst into laughter, Gintama has cemented its status as one of the most entertaining shonen manga of all time.
Set in an alternate Edo period where Earth is occupied by aliens known as Amanto, Gintama follows the adventures of a samurai named Gintoki Sakata, who runs an odd-jobs business called Yorozuya. Accompanied by his eccentric friends Kagura and Shinpachi, Gintoki navigates a world filled with humor, drama, and action.
I absolutely adore Gintama for its humor, but to label it as just a comedy would be doing it a disservice. Sure, the series is known for its absurdity and Hideaki Sorachi's unique wit, but Gintama has so much more to offer that I appreciate.
Gintama gets much more serious later on, and while its main character Gintoki is a lovable dope, he's also a complete badass. For me, the manga strikes a perfect balance between laugh-out-loud moments and action-packed sequences, all while providing relatable characters and moments that will connect with you on a deeper level too.
One thing I particularly love about Gintama is its episodic nature, allowing it to explore various storylines while maintaining an overarching narrative that ties everything together. If you're looking for a shonen series with an atypical main character with plenty of laughs and action, do yourself a favor and read Gintama.
Viz has released an English translation of Gintama, but only 23 of the 77 volumes are available. I'm eagerly waiting for the day when the entire series receives a full translation because it truly deserves recognition.
My Roommate is a Cat by Minatsuki & Asu Futatsuya
My Roommate is a Cat is a comedy slice of life about an introverted mystery novelist. While struggling with writer's block one day, he stumbles upon a stray cat, and inspiration strikes. He takes her home as his muse, but a strong relationship between the two is forged. The story is told not just through our MC, Subaru Mikazuki's, perspective but his cat, Haru's, perspective as well. Since this story is told through multiple different perspectives, you get to see the events that happen in this story through different lenses. This adds even more to the humor to this story, and emotional context as well.
There's something very cathartic about reading My Roommate is a Cat and this is largely thanks to the fact that it's an Iyashikei manga, but also because you really see the characters grow and heal over the course of the chapters through their interactions with one another. There are many moments in this series that are heartwarming, but there are others that are melancholic as well.
It's very similar to something like Barakamon which makes you laugh and feel all warm and fuzzy inside, but it brings tears to your eyes too. So if you are looking for something that has depth and offers a good balance of serious and comedic moments, My Roommate is a Cat is an incredible manga to check out.
If you are a cat person, like I am, My Roommate is a Cat is a true joy to read, because you'll understand many of the jokes and the humor in this series, but even if you aren't, it's one I still highly recommend checking out. There are many concepts and moments that pet lovers, in general, will connect with and it's one that fans of feel-good manga will enjoy too.
SKET Dance by Kenta Shinohara
SKET Dance by Kenta Shinohara, who is the author behind another favorite of mine Astra Lost in Space, is one of the most hilarious manga I've ever read. The story follows a group of high schoolers in a club called Sket Dan that take on a series of requests and jobs submitted by their fellow students. Kind of like Odd Jobs in Gintama but set in a school, and the relatedness here makes a lot of sense given that Kenta Shinohara was an assistant of Hideaki Sorachi, the creator of Gintama, at one point in time.
This doesn't mean SKET Dance doesn't stand apart on its own, though. It's definitely different, but I love the two for similar reasons. As a huge fan of Gintama, I was in search of something that would fill its gap in my heart and SKET Dance was just what I needed, filling the void I had and then some for a fun, enjoyable comedy that also has its fair share of heartwarming moments and a cast of characters that you can help but love.
The characters are just incredible. How they interact with one another, how different they are personality-wise yet how well they complement one another is another highlight of this series. SKET Dance is humorous and made me laugh more times than I count, but it will make you tear up a lot also.
It just hits all the right notes for me and it is one of the best comedy manga to release to date. It's a super underrated comedy manga too, especially given how amazing it is. I really hope we get an English-translated release someday because it definitely deserves one.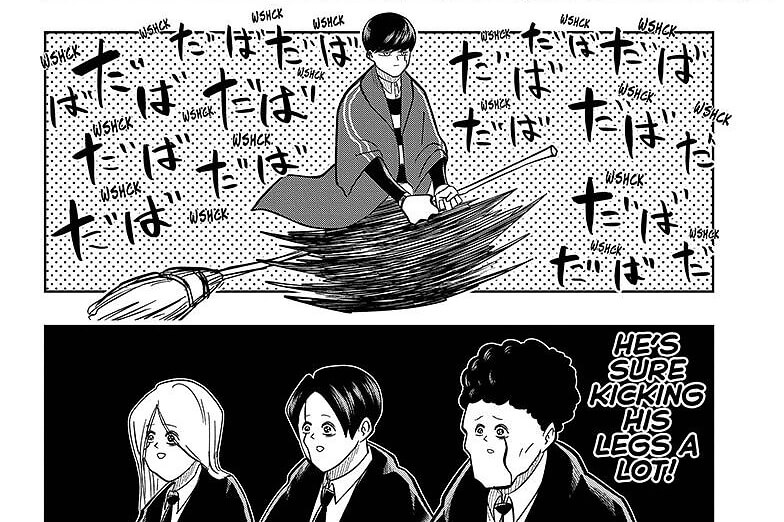 Mashle: Magic and Muscles is about a magic-less guy named Mash Burnedead, who lives in a magical world. What he lacks in magic though, he makes up for in brute strength. The only thing he loves more than working out and pumping iron? Cream puffs. It's one of my favorite new comedy manga, but it's action-packed as well.
It's oftentimes described as a funny Harry Potter, and while this is true and they are set in similar worlds with similar nuances, I'm fearful that this comparison may prevent some people from checking it out. To me, it has more parallels to another favorite of mine, One Punch Man. It's obvious while reading that Mashle is a parody of Harry Potter, but its humor, hilariously overpowered main character, as well as the battles and action in the series are similar to OPM or even Mob Psycho 100. So if you love series like One Punch Man or Mob Psycho 100, you'll want to check this one out.
Part of what makes Mashle so funny are the facial expressions of the characters and their over-exaggerated reactions. Mashle is a nonchalant, slightly dense guy that's bad at picking up context clues, so a lot of the humor in this series is provided through him. He is ridiculously strong, so strong that it's hilarious, and the fact that he can't use magic, but manages to convince everyone at his school that he can, makes it even more of a hilarious read.
Kyou kara Ore wa!! by Hiroyuki Nishimori
Kyou kara Ore wa!! is a classic delinquent manga that will have you laughing from the get-go. It follows high school first years Takashi Mitsuhashi and Shinji Itou, who reinvent themselves by getting flashy haircuts and becoming delinquents. Kyou kara Ore wa!! is funny because it's about two guys, who start out as wannabe gangsters, but thanks to their recklessness and fighting abilities, become a fearsome duo that gains the attention of thugs everywhere. No matter where these two go, there are going to be shenanigans.
Despite it being a funny read, though, Kyou kara Ore wa!! has its fair share of serious moments, especially in the later arcs. Stronger opponents come out of the woodwork to challenge them, so it's not all fun and games. That being said, Kyou kara Ore wa!!, which features one of the best comedy duos in all of manga, is still mostly a humorous read. Takashi Mitsuhashi and Shinji Itou's antics and differing yet complimenting personalities are much to thank for this!
GTO by Tohru Fujisawa
GTO or Great Teacher Onizuka by Toru Fujisawa made it to the top of my ecchi manga list, but it's one of my favorite comedy manga as well. Even more so than that, though, GTO is one of the all-time greats in manga that, despite first being released in the late 90s, still rivals manga released today. If you like comedy manga series that are funny but also have a good message, GTO is a must-read.
A big reason why GTO is so funny is our main character Eikichi Onizuka. Whether it's his antics or mannerisms, his facial expressions, or the situations he finds himself in, Onizuka adds a lot of humor to this story. But, as you'll learn over the course of the chapters, he's so much more than the "funny guy". Onizuka is a former gang member who becomes a teacher—and he's the toughest, roughest, and brashest teacher you've ever seen.
He's not afraid to break all the rules to reach his students, who are wild delinquents that are hard to teach let alone please. But he really connects with them on a deeper level and, with the help of his unconventional teaching methods, gets through to them one by one.
GTO is as fun as it is thought-provoking. More so than that, it's a lesson in how a series with simple elements can be just as meaningful and worthwhile as one with complex ones. What it offers more so than anything though is heart and soul.
You can collect GTO via the singles released by Tokyopop, but they are one of the most expensive out-of-print manga series you can collect right now. I really hope we get a reprint someday!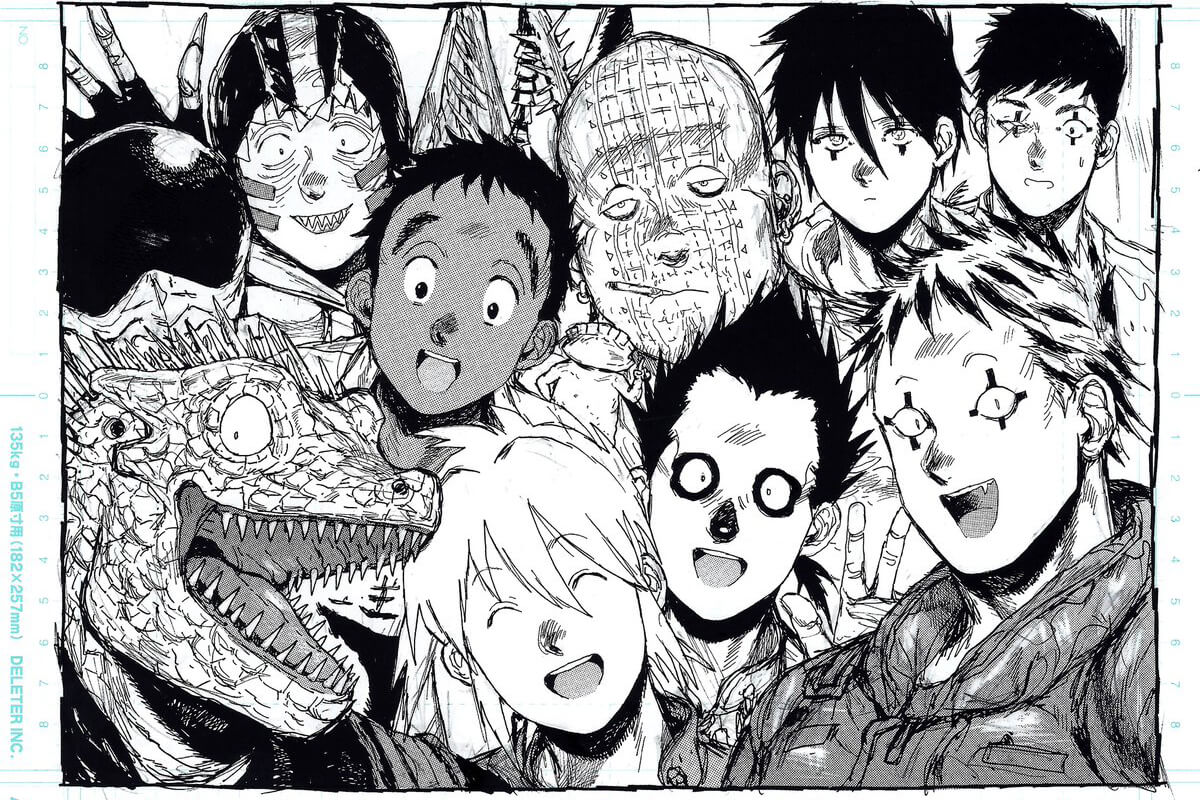 Dark humor is my thing, so it comes as no surprise, that I love Dorohedoro by Q Hayashida. Dorohedoro is set in a grim world that's full of gruesome fights, terrors, blood, and gore. But despite its sometimes heavy tone, this series has a refreshing sense of humor and lovable characters that make you feel all warm and fuzzy inside.
In addition to being funny, Dorohedoro has an engaging storyline that's full of adventure and excitement. The story follows Caiman, a lizard-headed man that has no memory of his past. He teams up with his friend Nikaido, owner of a small restaurant called the Hungry Bug, to track down the sorcerer responsible for his transformation. The story follows their lives in a strange world called the Hole, but a new set of adventures await them in a place known as the Sorceror's World.
Dorohedoro is an incredibly weird and lovable series that's funny because of its dark humor and over-the-top gore. The art style is unique from any other manga I've read before too, which makes it stand out even more than it already does. On top of all that, it has some of the best characters in all of manga. For these reasons and more, it is one of my favorite manga of all time.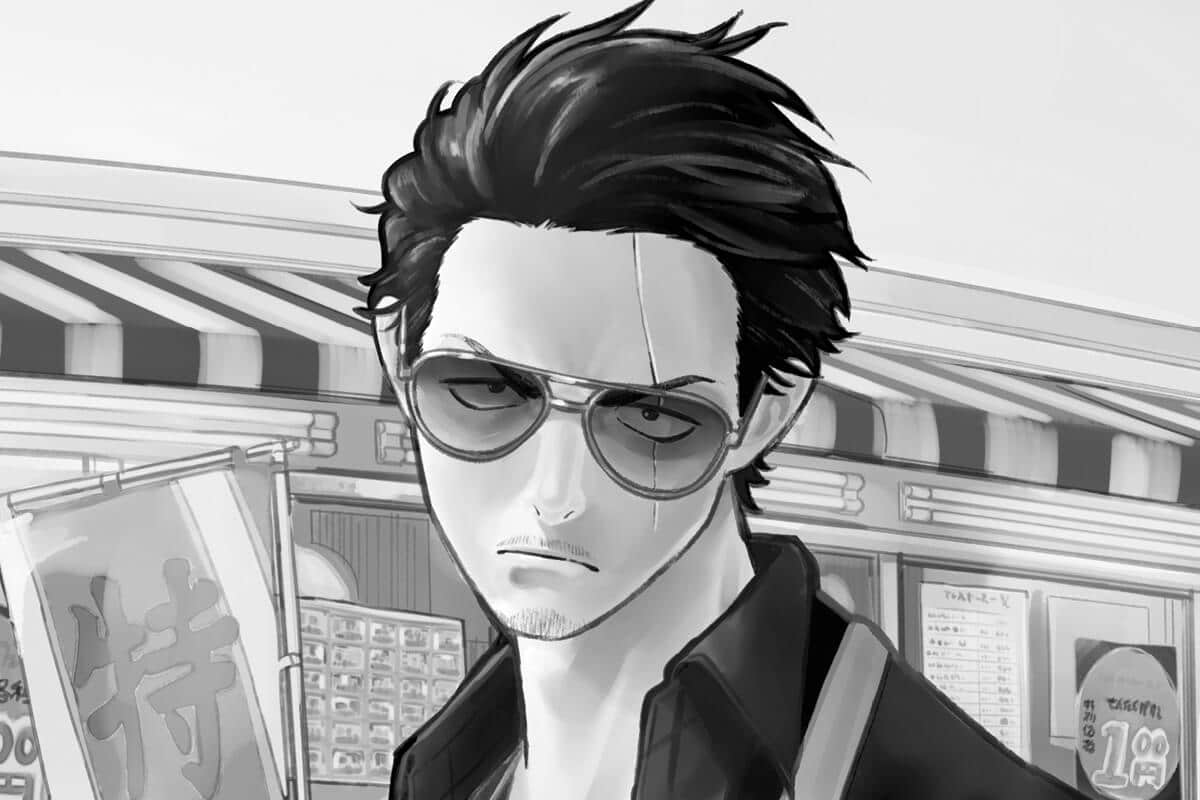 I love manga about hardened and fearsome gangsters doing unexpected things, like the laundry or taking care of the cat, and The Way of the Househusband by Kousuke Oono is just that. In this story, the famed Tatsu aka the "Immortal Dragon" has given up his life in the Yakuza to be a househusband.
The Way of the Househusband is similar to Saiki K, which is also on this list because it's episodic and follows the daily, normal life of an anything-but-ordinary main character; However, it stands out on its own because it offers a unique perspective. The series has a comedic lens that makes it different from other gangster manga and it explores more complex topics, like gender roles, that give it weight as well. On top of having an enjoyable story, The Way of the Househusband has some of the best art I've ever seen.
Mundane tasks, like shopping for groceries, are dramatized in The Way of the Househusband for added entertainment and humor. And then you have Tatsu, the man who is carrying out these tasks. He is an unpredictable character, and you just know no matter what he's doing, he'll find a way to spice things up.
Monthly Girls' Nozaki-kun by Izumi Tsubaki is a romantic comedy manga as well as a 4-koma manga, meaning the pages consist of four panels of equal size. This is oftentimes used for gag comic strips, and this series is just that, but it's also a romance manga as well.
The main character Umetarou Nozaki is a manga artist and he loves his manga so much that he spends his days doing research for it. So his everyday life and everything he tries is simply a means to an end to gain understanding and experience that will help him write his manga. This is where the humor in this story really kicks in. But the comedy in this story really picks up when he meets Chiyo Sakura, who ends up falling for him. Of course, Nozaki is totally oblivious to this.
A big reason why Monthly Girls' Nozaki-kun is such a good manga is its characters. Our main characters Chiyo and Nozaki, and their relationship, may be the main focus of this series, but they aren't the only stars in this series. A number of colorful and interesting personalities are introduced along the way that make this one even more of a comedic and lovable read.
The Eminence in Shadow is one of the most unique isekai manga I've ever read because it not only is aware of the many tropes that exist within isekai, but it also makes use of them in an interesting way–by using said tropes as a means of comedy. The Eminence in Shadow is a self-aware isekai that pokes fun at the genre in a lighthearted, humorous way, and it's one of my favorite new isekai to release to date. It's a parody of sorts of isekai, but I don't want this to cheapen the series in any way, because it has a good story as well.
The Eminence in Shadow is about Cid Kagenou, who is reincarnated into a fantasy world, but instead of becoming the standout main character or the flashy hero in this story, he decides to be an eminence in shadow, a puppeteer in the shadows that's pulling the strings, instead.
In order to achieve his goals, he does his best not to stand out and appear as unassuming and unthreatening as possible when in all reality he is very strong. He leads a secret organization called the Shadow Garden, whose main goal is to destroy the Cult of Diablos, a secret cult that Cid makes up to get people to follow him as well as to give his organization a common enemy to fight against.
Little does he know though, that the Cult of Diablos is actually real. The fact that Cid is unaware of this, while his followers are, adds even more humor to this story. I personally find The Eminence in Shadow to be well-written, with great art and a funny story. The main character Cid is very cool but doesn't know it, which makes him even cooler as well.
The supporting cast is also great, and there's some good character development throughout the series. It's by far one of the best isekai comedy manga I've ever read and I hope you'll check it out!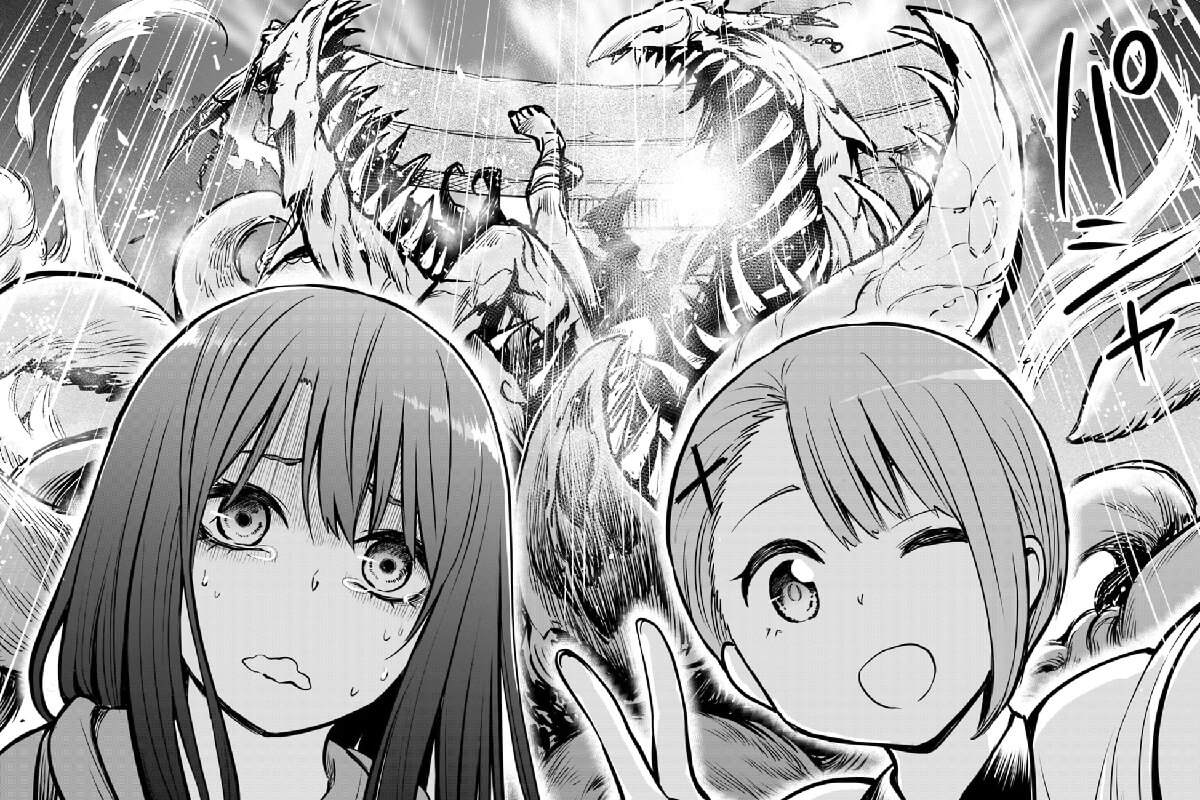 Mieruko-chan is a horror comedy manga that will make you laugh as much as it will thrill you. Miko, a normal girl, can see ghosts everywhere she looks, but her friends and family are totally oblivious to them. She tries to pretend they aren't there as well, which adds further to the humor in this story. Much of what makes Mieruko-chan funny is the situations that Miko finds herself in, but there are nods to horror that fans of the genre will enjoy.
Another thing I enjoy about Mieruko-chan is that it's episodic but still has an overarching plot that ties everything together. This keeps the story fresh and interesting, the reveals unexpected, and us on the edge of our seats. Because of this and more, Mieruko-chan is unlike anything else I've read in horror manga or comedy manga thanks to its unique spin.
Mieruko-chan is a captivating blend because it's an amusing and funny read, but its pages are filled with monsters that are the stuff of nightmares as well. The monster designs, as well as the art in this manga, are truly something to behold. If you are looking for a comedy series that is also one of the top horror manga you can read, you'll want to check out Mieruko-chan!
While Mieruko-Chan is picking up steam thanks to its anime adaptation, the manga is still underrated for how amazing it is. It strikes the perfect harmony between horror and comedy, weaving a silly but engaging story that fans of either genre will enjoy.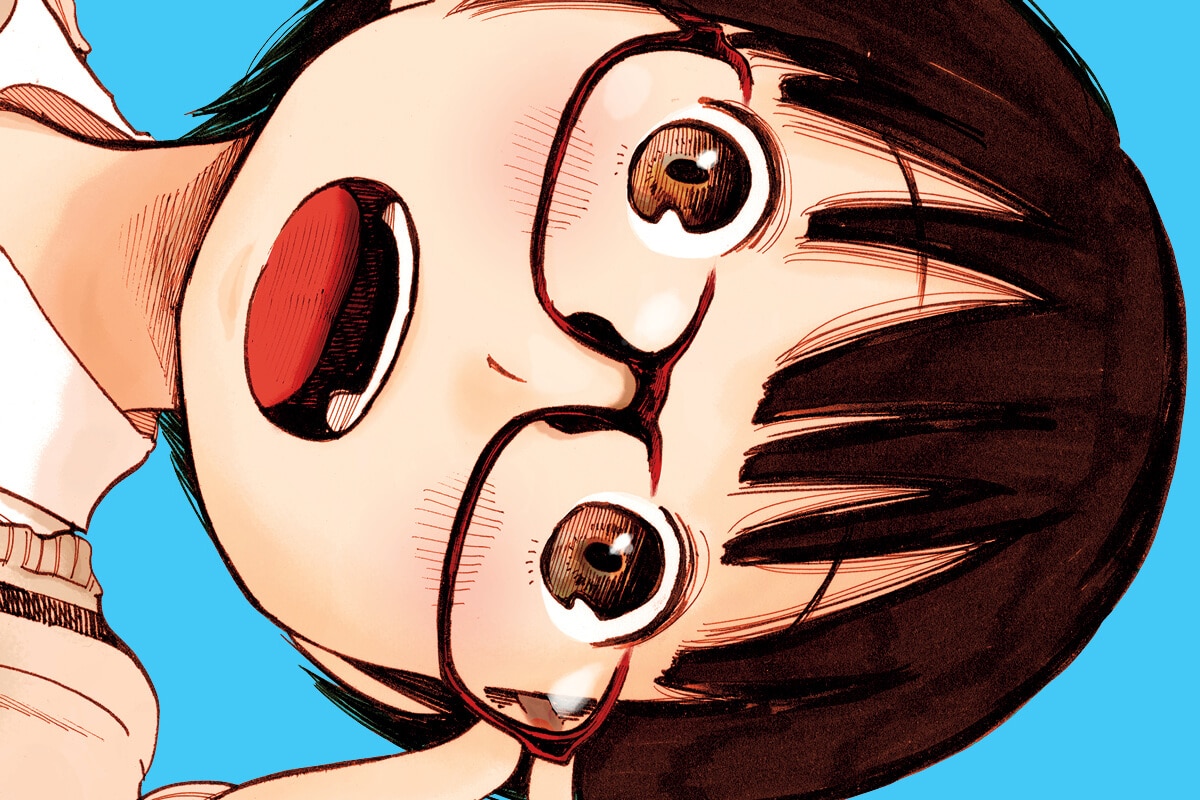 Dead Dead Demon's Dededede Destruction by Inio Asano, who you may also know as the creator of Goodnight Punpun and Solanin, is unique on this list because it's not only one of my top sci-fi manga, but it's also one of my favorite slice of life and comedy manga as well. It's not a comedy in the normal sense, though, as expected for Inio Asano. Dead Dead Demon's Dededede Destruction is satirical and it's full of social and political humor. The comedy in this series has a tinge of truth to it, so it's funny but it also cuts as well.
The characters in this series have a very pessimistic outlook on society and poke fun at the issues in their lives as a means of comedy, but humor is also a coping mechanism for them. This is an Inio Asano manga, so Dead Dead Demon's Dededede Destruction, while comedic, still has a melancholic tone and hard-hitting moments. It's not nearly as dark or heavy feeling as his other manga, even though it can feel that way at times given the nature of what's happening in this manga. Because of this, it's the series I always recommend for first-time readers of his manga.
Dead Dead Demon's Dededede Destruction is set in Tokyo. But when the citizens of Tokyo look up to the sky, they don't see a blue expanse. Instead, they see an alien mothership looming above them. Who are these "invaders" and what do they want?
This fear of the unknown creates fear within some people and the government and the response is anything but peaceful. This creates a rift between those who would like to seek conversation and a peaceful treaty with the invaders and those who would rather use force instead. It really takes a good look at what people would do in the face of something or someone they don't quite understand.
Alongside this overarching storyline, we follow MCs Koyama Kadode and Nakagawa Ouran as well as their main group of friends, who are trying their best to live a normal high school life in the midst of all that's going on, which adds some humor to this story as well. So, on one hand, this story really takes a hard look at society, but it's also a coming-of-age story.
Inio Asano's manga always has an interesting cast of characters and a unique perspective. When you read his manga, you very much know it's his, yet they all feel so different and fresh. To me, though, Dead Dead Demon's Dededede Destruction sees him stepping out of the box more so than ever before. I love all of his works, but Dead Dead Demon's Dededede Destruction shines bright as a result of this. His humor may be an acquired taste, but regardless of whether you laugh while reading this story, you will get to experience one of the best sci-fi and slice-of-life manga released so far.
Hinamatsuri by Masao Ohtake is a sci-fi comedy manga about a Yakuza member, who takes in a girl named Hina that has telekinetic abilities. You can only imagine the comedy that ensues from a Yakuza member living his best bachelor life, like Nitta, who suddenly becomes a parent overnight to a middle school girl, let alone one with unpredictable as well as destructive powers. He has to change his way of living now that she's in his life, which adds humor to this story, but this also makes it a heartwarming read.
As with many series on this list, one of Hinamatsuri's strengths is its characters and the dynamics between them. You have a main group of characters that interact with one another, but this manga also does a great job of focusing on their individual journeys. As a result, you really see them come together but also grow individually. Hinamatsuri doesn't spend too much time focusing on one character, which is refreshing, but there's also a strong sense of family as you watch this band of misfits bond together.
The series is very episodic too, which is common in comedy manga. It's very slice of life in the way that it follows the everyday lives of the characters, but of course, Hina, as well as a few others, mix things up with their powers. All in all, this one is as endearing as it is funny.
If you like dry humor and stories about Yazuka members doing everyday things albeit with an anything but ordinary girl, you'll enjoy Hinamatsuri!
Spy x Family by Tatsuya Endo is an action comedy manga, so it is as action-packed as it is fun to read. With a core group of characters that develop incredibly over the course of the chapters both individually and as a unit, it's impossible not to love.
Spy x Family is a story about an immensely charming family that is anything but typical. The father Loid aka Twilight is a spy, the mother Yor is an assassin, and the daughter Anya is a telepath. They were all brought together by Twilight because he needed a family to complete a mission that requires him to infiltrate the highly prestigious Eden Academy to get close to his target Donovan Desmond.
As far as characters go, Spy x Family features a lot of interesting and likable personalities. Loid and Yor are two of my favorites, but Anya is the shining star of the bunch with her funny expressions and remarks. The faces she makes are comedy gold. She also has a big heart, which adds a lot of endearing moments to this series as well.
This is a family of mysterious misfits that share more in common than they realize; Each with secrets of their own that make for an interesting dynamic, and this in turn, adds a lot of humor to the dialogue and interactions between them. And of course, there's the fact that Anya knows everyone's secrets, but keeps this a secret as well, which makes this scenario that much more comical.
Spy x Family kept me laughing, but it also moved me as well. I feel deeply connected to the plight of its characters, which keeps me emotionally invested in the series. A big part of its appeal is its thrilling and dramatic scenes, but its story keeps you hooked also. For these reasons and more, it's one of my favorite new comedy manga series to release within quite some time!
An anime for Spy x Family began airing in April 2022. It's fun experiencing the series in action, but I highly recommend checking out the manga too!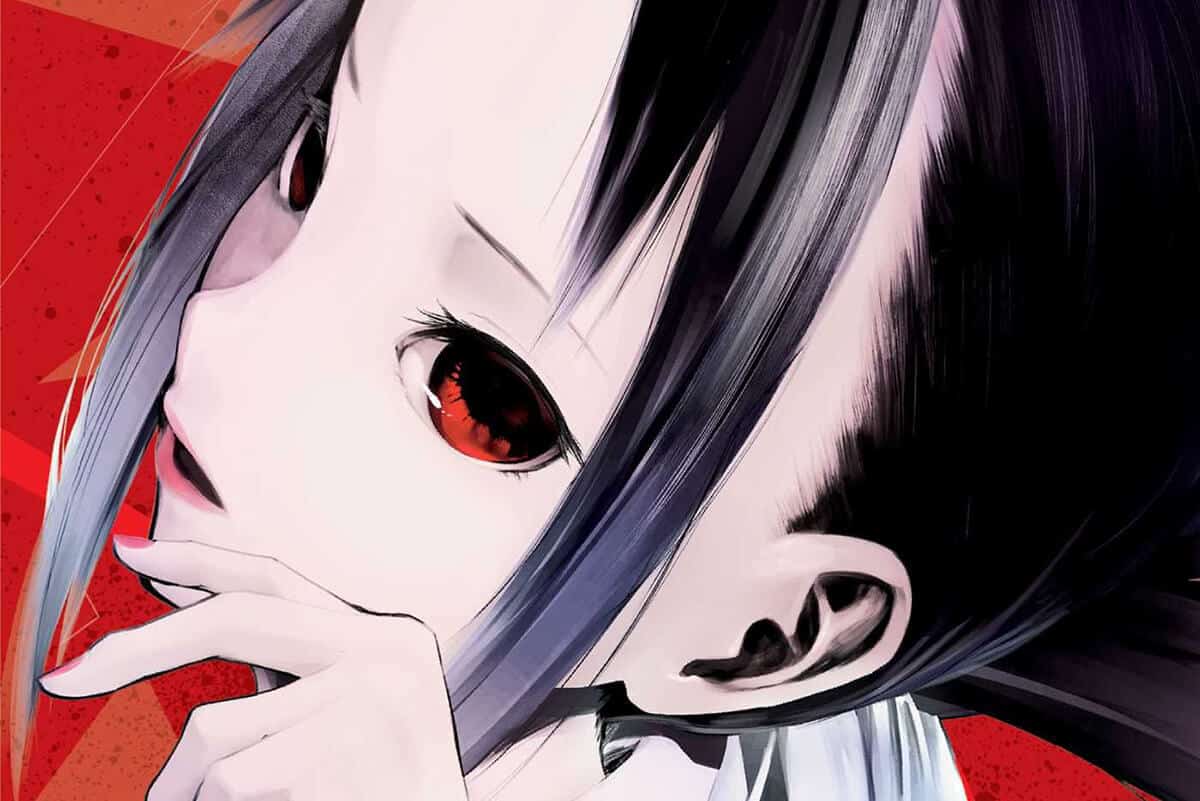 Kaguya-sama: Love is War by Aka Akasaka is one of the best romantic comedy manga as well as one of the best school comedy manga I've ever read. The mind games in this series are incredible. Over the course of the chapters, you'll watch the main characters Kaguya and Shirogane battle it out, trying to convince each other to confess their love. In some ways, watching them is like witnessing a chess match between two highly talented and intelligent individuals, but with added drama and theatrics that spice things up.
I personally enjoy the series because it's humorous to read, and you have to love the irony of the whole series. For Kaguya and Shirogane, admitting their love for one another would be like admitting defeat to the other, but in reality, they'd both win in the end. But, it's their stubbornness and unwillingness to admit their feelings that give the manga its purpose, and this adds humor to its premise. In addition, you have other personalities like Yuu Ishigami and Chika Fujiwara that bring a lot to the table as well.
The thing I appreciate the most about Kaguya-sama: Love is War is that it feels like a complete original. With it being a rom-com, it could have very easily fallen into the same tropes that other series commonly do, but it doesn't feel rehashed in any way. It's the series' humorous and unique take on love, though, that makes it one of the best!
Beelzebub by Ryuuhei Tamura
Beelzebub, an action comedy manga by Ryuuhei Tamura, was canceled unfortunately due to low sales in 2015, but it's still a favorite of mine to this day. The story follows Tatsumi Oga, your everyday delinquent, but everything changes for him one day when he stumbles upon the baby Demon Lord, Beelzebub IV, who essentially chooses him to be his adoptive parent on Earth.
Beelzebub is ridiculously funny, over-the-top with a hilariously overpowered main character, and to top it all off, it has awesome battles. It's not entirely just a comedy though and does have substance to it. It does get more serious over the course of the chapters, but it never loses its sense of humor along the way and has incredible characters.
For those who are in search of a shorter comedy manga that still packs a punch, you'll want to check out The Daily Lives of High School Boys by Yasunobu Yamauchi. It's a 7-volume gag humor manga that's set in a school and follows the daily lives of three high school students, Tadakuni, Hidenori Tabata, and Yoshitake Tanaka, so needless to say, there are a lot of funny moments and situations that occur in this one.
Much of the humor in this manga comes from our main characters and their interactions with one another, but the hilarious situations they find themselves in and the people they meet make this one a comedic read as well. It's somewhat slice of life given that it follows their daily lives, which makes it an episodic but also relatable read, but the things they get themselves into in The Daily Lives of High School Boys are absolutely absurd.
If you are looking for something that's a simple yet good comedy manga, you can't go wrong with The Daily Lives of High School Boys!
The Disastrous Life of Saiki K. by Shuuichi Asou
The Disastrous Life of Saiki K. is a comedy manga with an overpowered main character that's set in school. This one really captured my attention because our main character Kusuo Saiki has psychic powers, and the list of what he can do with his abilities is long. He's one of the most OP main characters in manga yet feels no need to use them and he's trying to keep this all a secret from his classmates, which only adds to this story's humor and charm.
If you have yet to check this one out, it is somewhere in the vein of Hinamatsuri and Mob Psycho 100, so if you enjoy manga like these, The Disastrous Life of Saiki K. is most likely right up your alley. One thing I love about The Disastrous Life of Saiki K. is its pacing. It's really fast-paced, but nothing feels rushed, because the events that happen in this manga occur in Saiki's everyday life. Since life is unpredictable, so is The Disastrous Life of Saiki K.
That's actually probably one of the best ways to describe the series, unpredictable because you never know what's going to happen next whether it be in regards to the story or its humor. It's just one of those really feel-good, never fails to cheer me up types of series and it has a special place in my heart because of this.
I really hope we get an English-translated print release of The Disastrous Life of Saiki K. soon, but it has a great anime adaptation if you'd like to check that out in the meantime. It's actually one of the best anime streaming on Netflix now!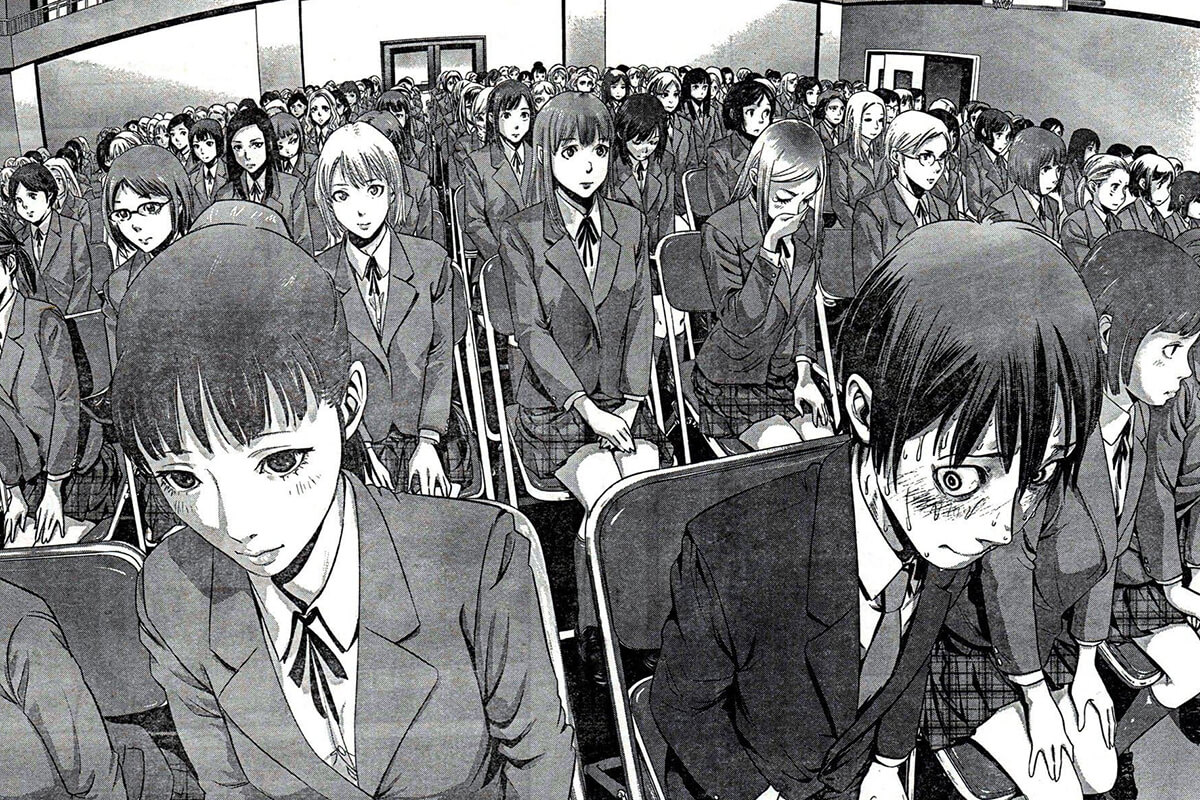 Prison School is one of my top comedy manga recommendations. It's an absurd series that I can't help but love, and it's one that had me laughing uncontrollably. Prison School is pretty out there and bonkers in the best way possible, and while its raunchy humor may not be for everyone, it's one of my favorites.
Prison School follows 5 boys that are enrolled in an all-girls boarding school. At first, they are thrilled by this, but things take a turn when they are caught peeping and they are punished for their actions in an unexpected way.
Prison School may be shocking for manga readers that are new to ecchi, because it has a more graphic nature than most. But if you are someone who has a great sense of humor, Prison School is one you don't want to sleep on.
Akira Hiramoto has a realistic and highly detailed art style that makes him one of my favorites. On top of all that, he is a master of comedy and drama. Some may think his series are absurd, but it's the fact that they are absurd that makes me love them so much. Prison School is one of those series that will make you ask "What the hell am I reading?" more times than you can count, but you won't be able to put it down.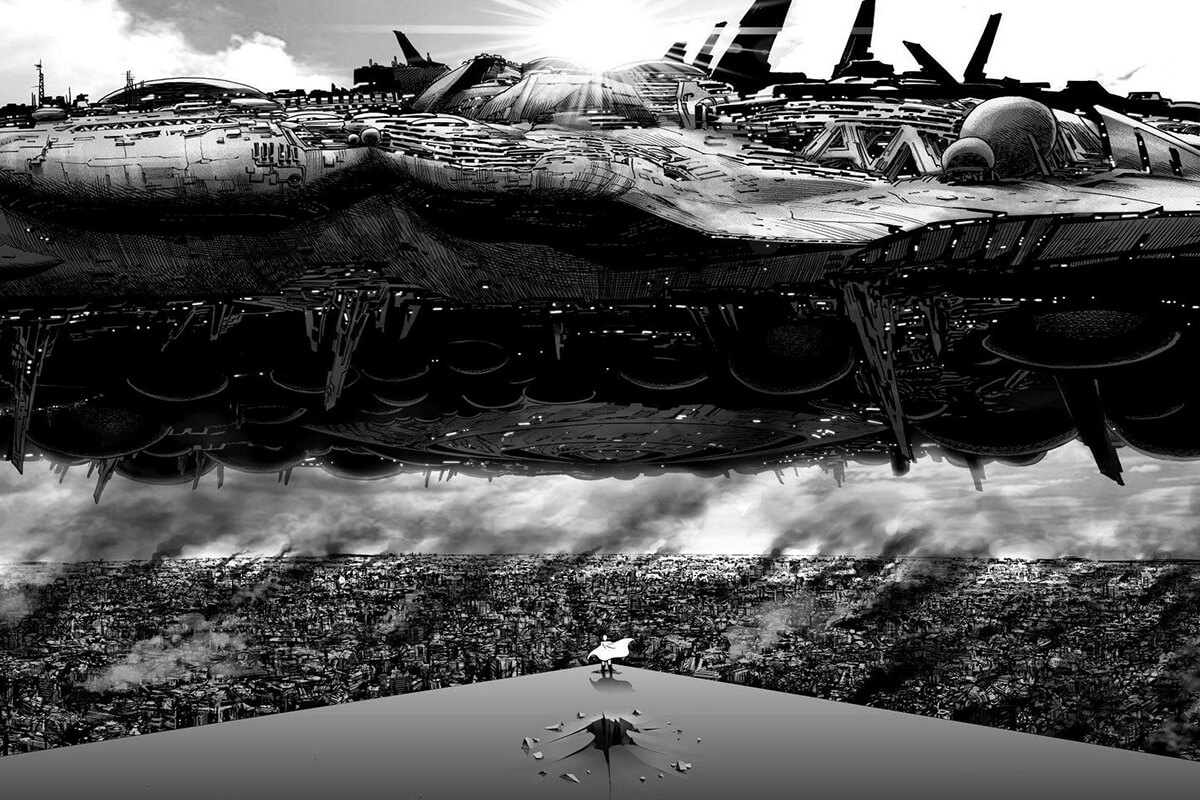 One Punch Man follows Saitama, one of the strongest main characters in all of manga. Because nothing and no one can beat him, he struggles with ennui and depression. He heads out in search of a foe that will rival him, but this proves to be more of a challenge than he expected.
One Punch Man is somewhere between comical and badass, and this gives it an interesting edge that makes it a true force to be reckoned with. As far as heroes go, Saitama is the most overpowered I've come across, and while some manga with an unbeatable hero can lose your interest over time, One Punch Man does not.
If you are worried that this is just going to be another run-of-the-mill, overpowered superhero story, don't be. It is done well conceptually, and paired with its humor and interesting supporting roles, you'll see why it's unique.
Saitama's immense strength, boredom, and unbeatable record are what cause him to seek out a good fight, and it's those interactions and scenes that make One Punch Man as entertaining and comical as it is. The fact that almost everyone fails to take him seriously is another part of the comedy that makes this series shine. And of course, there's Yusuke Murata's art, which is in a league of its own. The art in One Punch Man is some of the best I've ever seen, but the story is amazing also.
You can't have a comedy manga recommendations list without mentioning Grand Blue Dreaming, which is by far the most hilarious comedy manga I've ever read. It has made me laugh out loud more times than any manga and has, on many occasions, made me cry from laughter. The humor in this one is absolutely absurd and downright ridiculous but in the absolute best way possible.
Some may waver on picking up Grand Blue Dreaming because they think it's a manga about diving, and while it is, it's more so a comedy than sports manga. This manga is about partying as much as it is about diving, so there's a lot of drinking as well as goofing off that goes on in this series. The story follows our main character Iori Kitahara, who moves in with his Uncle at his diving shop to go to college.
He's all starry-eyed and optimistic about his new life and he is ready for a fresh start. He has plans to meet college girls and live his life to its fullest. But things aren't as glamorous as he planned when he arrives and sees a group of naked men playing rock paper scissors with a hilarious twist in his Uncle's diving shop. Later on, he ends up joining the diving club, who do as much partying as they do diving. He gets wrapped up in their antics, which amps up the comedy even more.
I want to talk about the faces and expressions the characters make in this series. They are absolutely hilarious and get me every single time. There are few series that knock this out of the park as much as this one, although Spy x Family, thanks to Anya, and Prison School are up there for me also. That being said, when it comes to slapstick humor, none do it quite as well as Grand Blue Dreaming.
Apart from being my favorite comedy manga of all time, Grand Blue Dreaming is one of my top manga of all time as well! It has perfect comedic timing, amazing art, great character dynamics, and more. It will make you laugh more times than you can count, but, as you head beneath the surface and explore these beautifully drawn and rich underwater worlds, it awes and awakens something within you as well.
Final Thoughts
These are some of my favorite comedy manga to release to date! As new comedy manga come out, I'll continue to update this post, so stay tuned for more recommendations!