We have a lot to look forward to in 2023, with an impressive movie and anime lineup releasing throughout the year. Among these highly anticipated releases is a new film from the renowned Studio Ghibli and the latest cinematic masterpiece from the creator of Your Name, Makoto Shinkai. The 2023 movie roster includes original works as well as continuation films, such as Kaguya-sama: Love Is War: The First Kiss Never Ends, so this year is sure to be a memorable one.
These films draw inspiration from various sources, including popular manga series, visual novels, and other creative formats, so there are a lot of different series to explore. That being said, here is our list of must-watch anime movies that you absolutely cannot miss in 2023.
Blue Giant
Blue Giant, an upcoming anime film from Studio Nut (known for Saga of Tanya the Evil), adapts the manga created by Shinichi Ishizuka. It follows Dai Miyamoto, a high school student from Sendai, who is captivated by jazz and takes up the tenor saxophone.
For years, he practices on the riverbank in solitude, rain or shine. After graduating, he moved to Tokyo to pursue his passion for jazz. Dai stays in the apartment of his high school classmate, Shunji Tamada, and one day meets Yukinori Sawabe, a gifted pianist of his generation, at a live house. Dai invites Yukinori to join his band, and though initially hesitant, Yukinori is moved by Dai's powerful saxophone playing that captivates listeners. Together with Tamada, who has been inspired by Dai's passion and taken up drums, the trio forms "JASS."
With little knowledge of jazz and no ability to read sheet music, the three play with everything they've got. As they work toward their goal of performing at Japan's top jazz club, "So Blue," they begin to draw attention, but unexpected challenges lie ahead.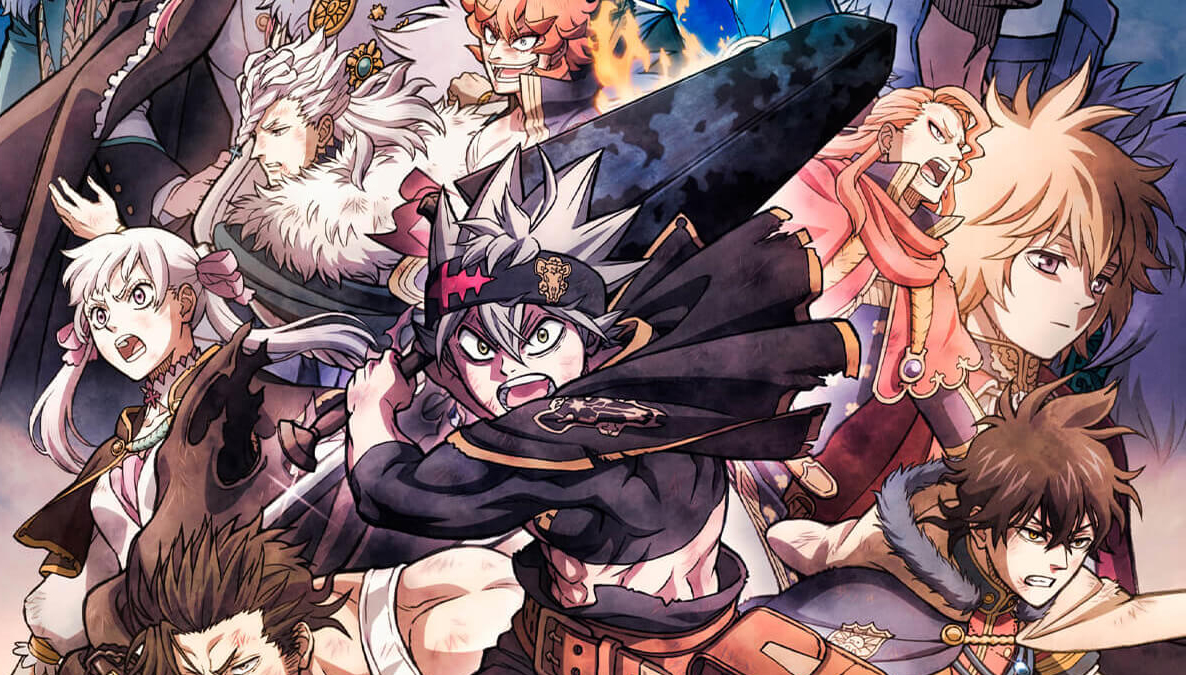 Black Clover: Sword of the Wizard King
Air time: 1hr 50m
Pierrot, the studio behind the Black Clover anime, brings to life a new film focusing on a previous Wizard King, offering a fresh perspective on the world of Black Clover and a look into new content that is not in the original series.
The main series follows Asta, a young man born without magical abilities in a world where magic is paramount. Determined to prove his worth and keep a promise to his friend, Asta aspires to become the most powerful mage in the land – the Wizard King.
Black Clover: Sword of the Wizard King is set to release on June 16, 2023, exclusively on Netflix. Little details about the upcoming film have been revealed, but we will keep you posted as we learn more!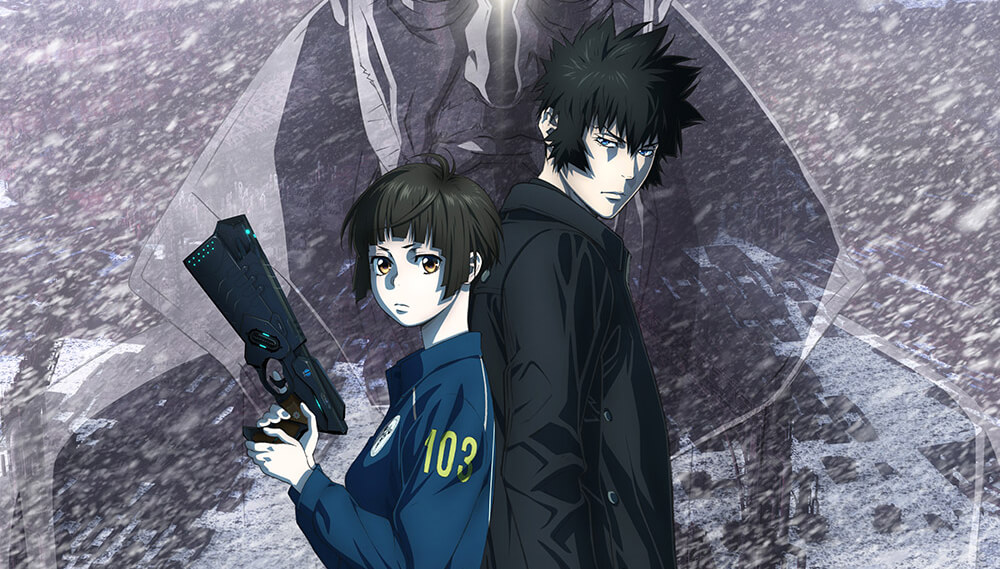 Psycho-Pass: Providence
In celebration of its 10th anniversary, a new Psycho-Pass film titled Psycho-Pass: Providence has been announced. The film, set to premiere in Japanese theaters on May 12, 2023, and on July 14, 2023, in select theaters in North America thanks to Crunchyroll, is a prequel to Psycho-Pass 3 and is animated by Production I.G, the studio behind the acclaimed sci-fi anime Psycho-Pass.
In a near-future world, a vast surveillance network called the Sibyl System monitors and manages all human psychological states to maintain public order. As people's psyches are constantly assessed and regulated, this measured value, known as "PSYCHO-PASS," has become the standard for judging an individual's soul.
Detectives wielding Dominators, guns that measure crime-related numerical values known as Crime Coefficients, pursue Latent Criminals before they can commit crimes. Debuting in 2012, the original anime Psycho-Pass has captivated audiences, and now, in celebration of its 10th anniversary, the latest addition to the series, Psycho-Pass: Providence, will unveil a previously untold story. This film connects the lives of Akane Tsunemori, Shinya Kogami, Arata Shindou, and Kei Mikhail Ignatov, exploring the evolving concept of justice in a constantly changing world.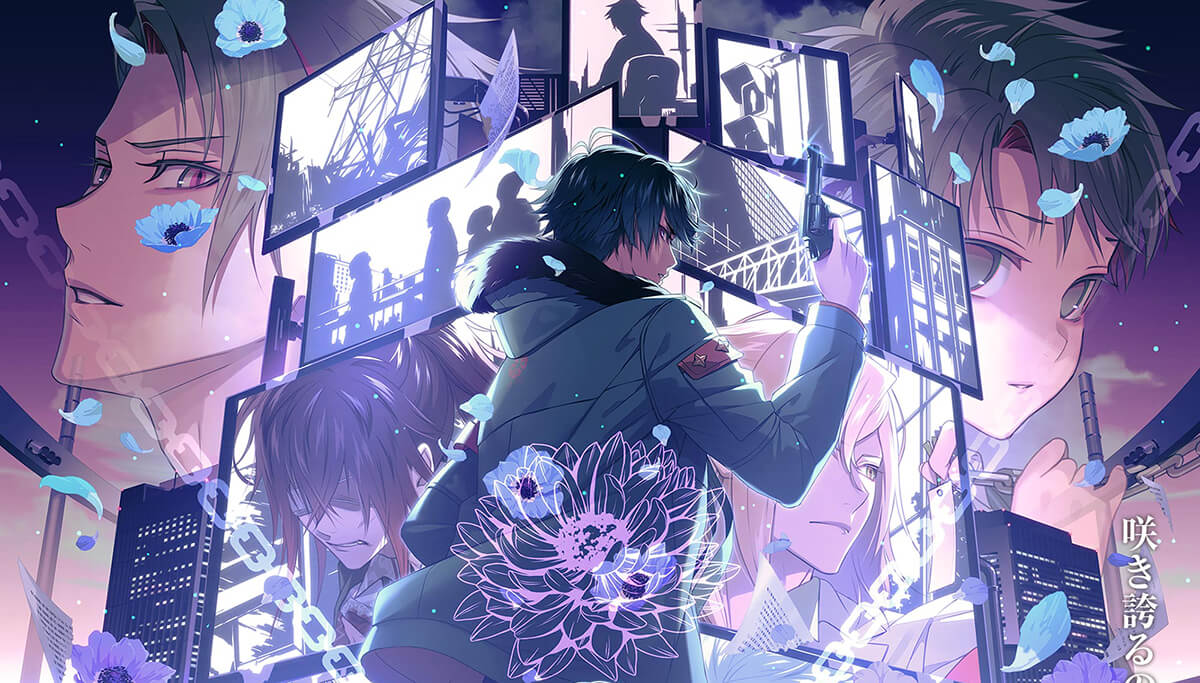 Collar x Malice: Deep Cover
Collar x Malice Movie: Deep Cover is an upcoming adaptation of the Aksys visual novel and it's set to release in 2023 as the first in a two-part film series. Studio Deen, known for Descending Stories: Showa Genroku Rakugo Shinju and Sasaki and Miyano, is handling the animation.
In Collar x Malice, a sinister organization spreads fear and violence throughout Shinjuku, pushing society to the brink of chaos. A young police officer named Ichika Hoshino who's striving to restore order becomes a target and wakes up one day to find a poisonous collar around her neck. With time running out and the situation spiraling out of control, she receives assistance from five enigmatic strangers. Amidst shifting alliances and uncertain motives, will she be able to save herself and Shinjuku from total destruction?
The 2-part film premiered in Japan on May 26, but it is slated to be released worldwide at a later date.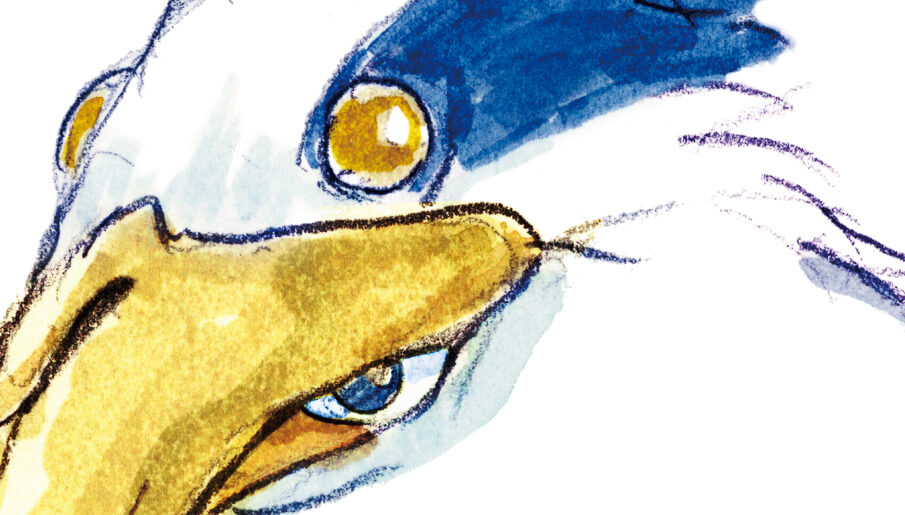 The Boy and the Heron
The Boy and the Heron, the latest film from Hayao Miyazaki and Studio Ghibli, is set to premiere in Japanese theaters on July 14, 2023, and in US theaters and IMAX on December 8, 2023. The film is inspired by Yoshino Genzaburo's 1937 novel How Do You Live?, which Miyazaki has cited as his favorite childhood book and the basis for his latest film.
The novel How Do You Live? is narrated through two perspectives. Fifteen-year-old Copper grapples with significant change, including the loss of his father and his own betrayal of his best friend. Interspersed with Copper's story, his uncle writes in a journal, sharing knowledge and advice on life's big questions as Copper starts to confront them. Copper, much like his namesake Copernicus, looks to the stars and uses his discoveries about the heavens, earth, and human nature to answer the question of how he will live.
The film is produced by Studio Ghibli co-founder Toshio Suzuki with musical compositions by Hayao Miyazaki's longtime collaborator, Joe Hisaishi. The theme song is performed by Kenshi Yonezu, who you may already know from his performance on Chainsaw Man's opening theme "KICK BACK" or "Moongazing" for Final Fantasy XVI.
Later on, we learned from GKIDS, who licensed the film in the West, that The Boy and the Heron tells the story of Mahito, a young boy who yearns for his mother. In his quest for solace, he embarks on a remarkable journey that bridges the realms of the living and the departed. Within this enchanting domain, the boundaries of mortality blur, and the very essence of life undergoes a profound metamorphosis.
This semi-autobiographical fantasy is a captivating exploration of the intertwined tapestry of existence, mortality, and creation. It pays homage to the enduring power of friendship and comes from the imagination of Hayao Miyazaki.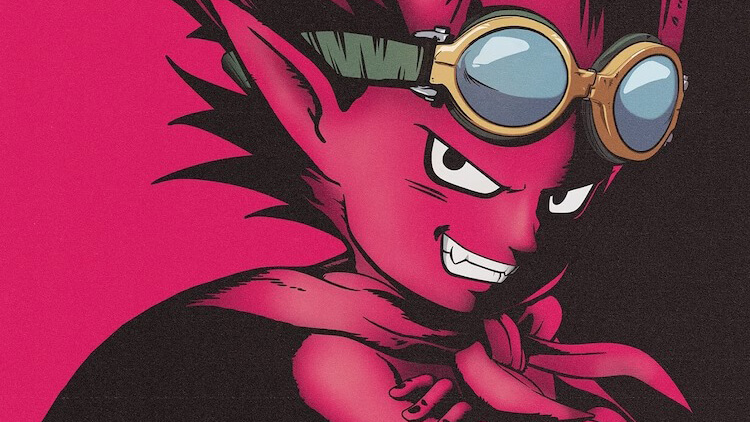 Sand Land
Sand Land, an upcoming post-apocalyptic action film, is based on the one-shot manga by acclaimed creator Akira Toriyama, known for his work on Dragon Ball Z, Dr. Slump, Dragon Quest, and Chrono Trigger. The movie's animation is a collaborative effort between Sunrise (known for Code Geass and Gintama), Anima, and Kamikaze Douga.
Set in a distant future where Earth has been ravaged by war, the remaining population is left to survive in a desolate wasteland where water is a scarce resource, tightly controlled by a ruthless king. Desperate to find a long-forgotten lake, Sheriff Rao seeks the assistance of the demon king and, in return, is joined by the king's son, Beelzebub, and his companion, Thief. This unlikely trio embarks on a perilous journey through the harsh desert landscape, encountering dragons, bandits, and their most formidable adversary—the king's own army.
Sand Land was released on August 18 in Japan, but it is to be released worldwide at a later date.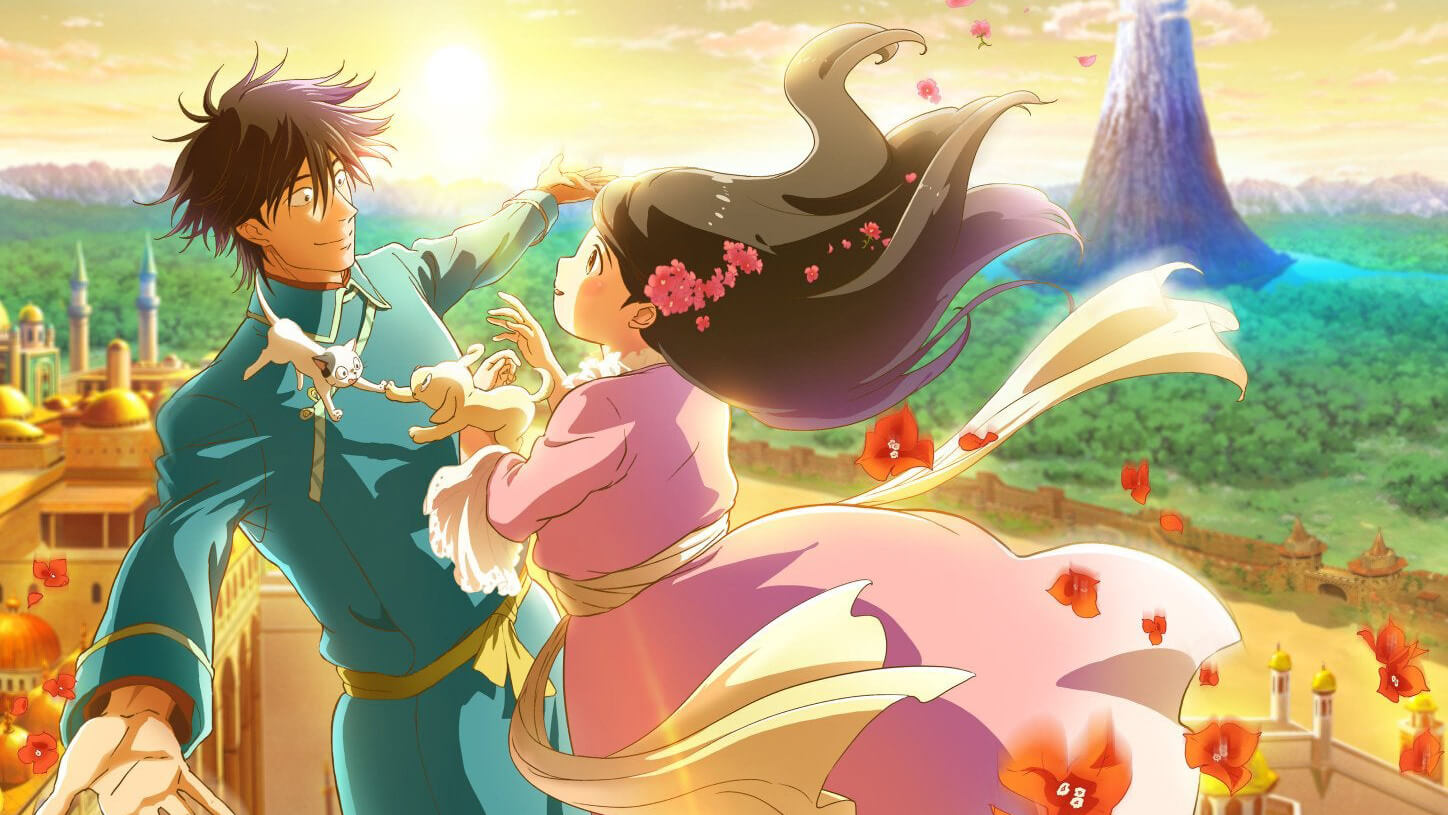 Gold Kingdom and Water Kingdom
Gold Kingdom and Water Kingdom is a fantasy romance film adapted from Nao Iwamoto's manga. Madhouse, the studio behind Nana and Wolf Children, is animating the upcoming film.
In a world where two neighboring countries engage in constant disputes over trivial matters, their disagreements eventually escalate into war, sparked by an incident involving—of all things—dog poop. In an effort to establish peace, the gods decree that the most beautiful girl from the Gold Kingdom must marry the smartest man from the Water Kingdom. As a result, Sarah, a princess from the Gold Kingdom, meets Naranbayar, a charming man from the Water Kingdom.
Determined to prevent further conflict between their nations, the two agree to feign love and marry. However, their plan becomes complicated as genuine romantic feelings begin to develop between them. Will their plan succeed, and can their newfound love bring about lasting peace between their respective kingdoms?
Keep an eye out for Gold Kingdom and Water Kingdom, which will be released in 2023!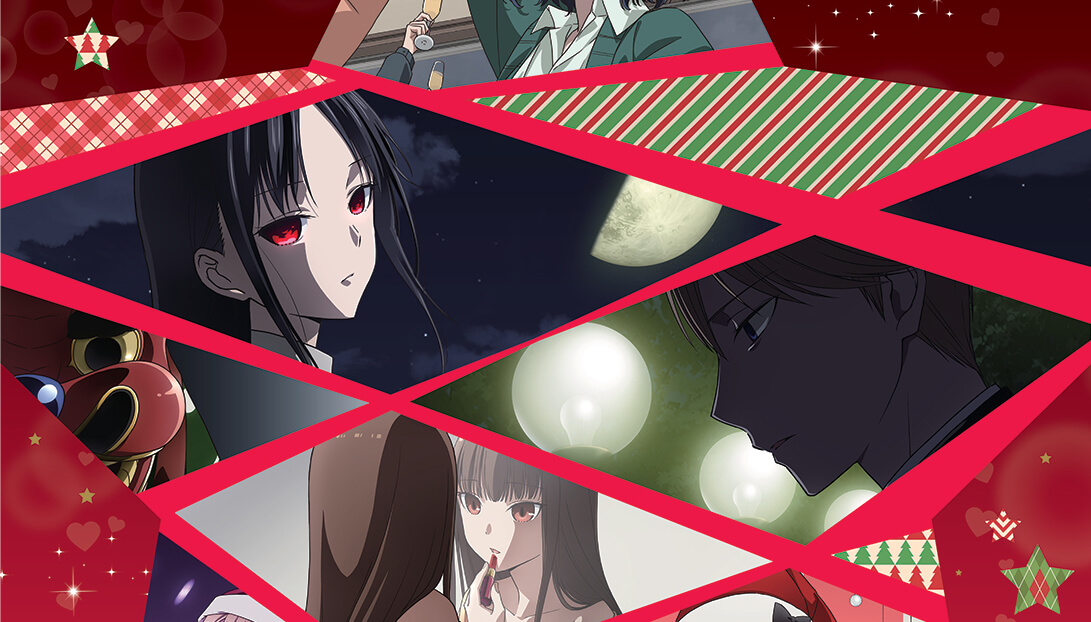 Kaguya-sama: Love Is War: The First Kiss Never Ends
Air time: 1hr 36m
Kaguya-sama: Love Is War -The First Kiss That Never Ends- picks up right after the events in Kaguya-sama: Love Is War Season 3 (Ultra Romantic), which aired in the Spring 2022 anime season. A-1 Pictures, who animate Kaguya-sama: Love Is War, are returning to animate the film.
Student Council Vice President Kaguya Shinomiya and President Miyuki Shirogane's budding romance takes center stage at Shuchiin Academy's student council room. After a long and arduous game of love, the two finally share their first kiss at the Hoshin Festival. However, their relationship remains uncertain without a clear confession of love. As Christmas approaches, they must navigate their newfound feelings and strive for the perfect celebration. This film chronicles the charming and relatable love story of two geniuses and their never-ending first kiss.
Following its theatrical release, Kaguya-sama: Love Is War -The First Kiss That Never Ends- arrived on Crunchyroll in two installments on March 31, 2023, and April 2, 2023. It is available to stream now in the United States, United Kingdom, Ireland, Australia, and New Zealand.
If you are a fan of Kaguya-sama: Love Is War, be sure to check out Oshi no Ko, which is adapted from the manga by Aka Akasaka, the creator of Kaguya-sama: Love Is War, and Mengo Yokoyari, the creator of Scum's Wish.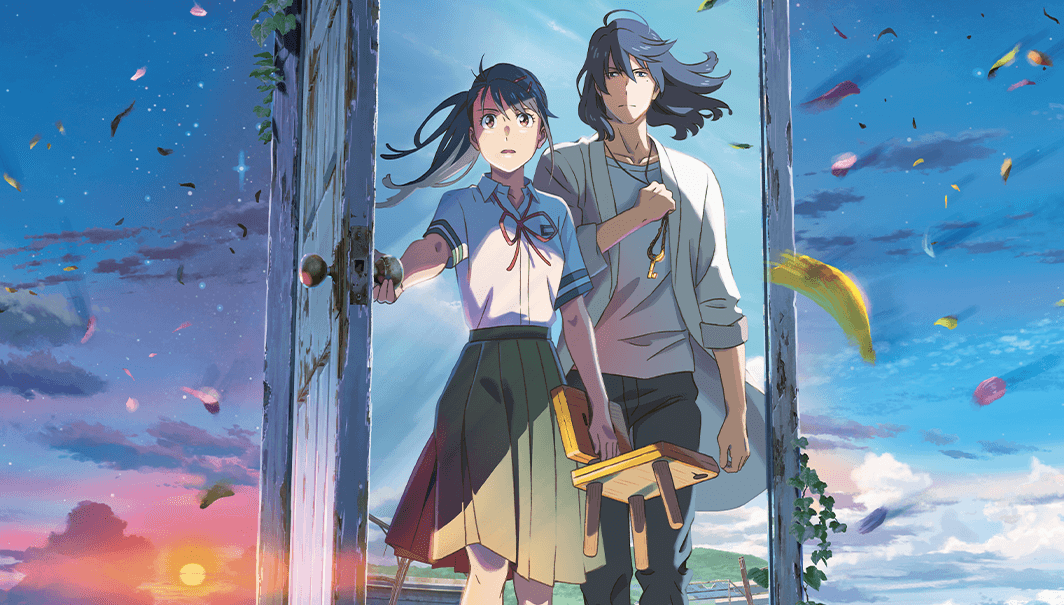 Suzume
Air time: 2hr 1m
Suzume (Suzume no Tojimari) was released in 2022 in Japan, but it wouldn't be until April 14, 2023, that it would hit theaters in the US. It is the latest film from CoMix Wave Films and Makoto Shinkai, who brought us amazing titles like Your Name, Weathering with You, 5 Centimeters Per Second, and The Garden of Words to name a few.
This contemporary adventure tale follows the journey of Suzume, a young girl who holds the key to preventing disaster by closing mysterious "doors." Set amid the ruins scattered across Japan, the film features opening and ending themes by RADWIMPS, who also contributed to Your Name and Weathering with You, and a musical score by Kazuma Jinnouchi (Ghost in the Shell: SAC_2045, Metal Gear Solid 4 Guns of the Patriots).
In this film, Suzume, a 17-year-old living in a peaceful Kyushu town, encounters Sota, a wandering youth seeking a special "door." Guided by him, she discovers an ancient door within mountain ruins. As she reaches out to the door, a chain of events is set in motion. Sota, tasked with closing and locking these doors to prevent misfortune, is joined by a peculiar cat named Daijin.
As Daijin speaks, Sota transforms into a chair, prompting Suzume to chase after him. Mysterious doors begin appearing all over Japan, leading Suzume and her companions on a journey through Kyushu, Shikoku, Kansai, Tokyo, and beyond. Along the way, Suzume encounters allies and uncovers a forgotten truth.
Final Thoughts
These are the most exciting anime films that will be released in 2023! As more are announced, we will update this post, so stay tuned for more. In other news, check out all of the upcoming anime that's releasing in 2023. There's a lot to look forward to in the year!