I enjoy isekai manga because they explore the concept of escapism and allow us to experience new worlds through the eyes of their main characters. If you are new to the genre, isekai are stories in which the main character is transported to another world other than their own. They are often set in magical or fantasy worlds, and our MC is oftentimes given a second chance to live a better life in these new worlds.
Isekai has grown massively in popularity over the last few years and it has become one of the most popular genres. There are so many different series to choose from, so it can be difficult to know where to start. Because of this, I wanted to create a list of my top 13 favorite isekai manga series that you'll want to check out. I've included some unique isekai manga titles on this list as well for those of you who may be in search of something different or new.
That all being said, whether you are a fan of isekai or are just looking for something new to read, you'll want to check these manga out! Many isekai series also have light novels. The light novels, in most cases, are the original source material, so you may want to check these out in addition to the manga as well.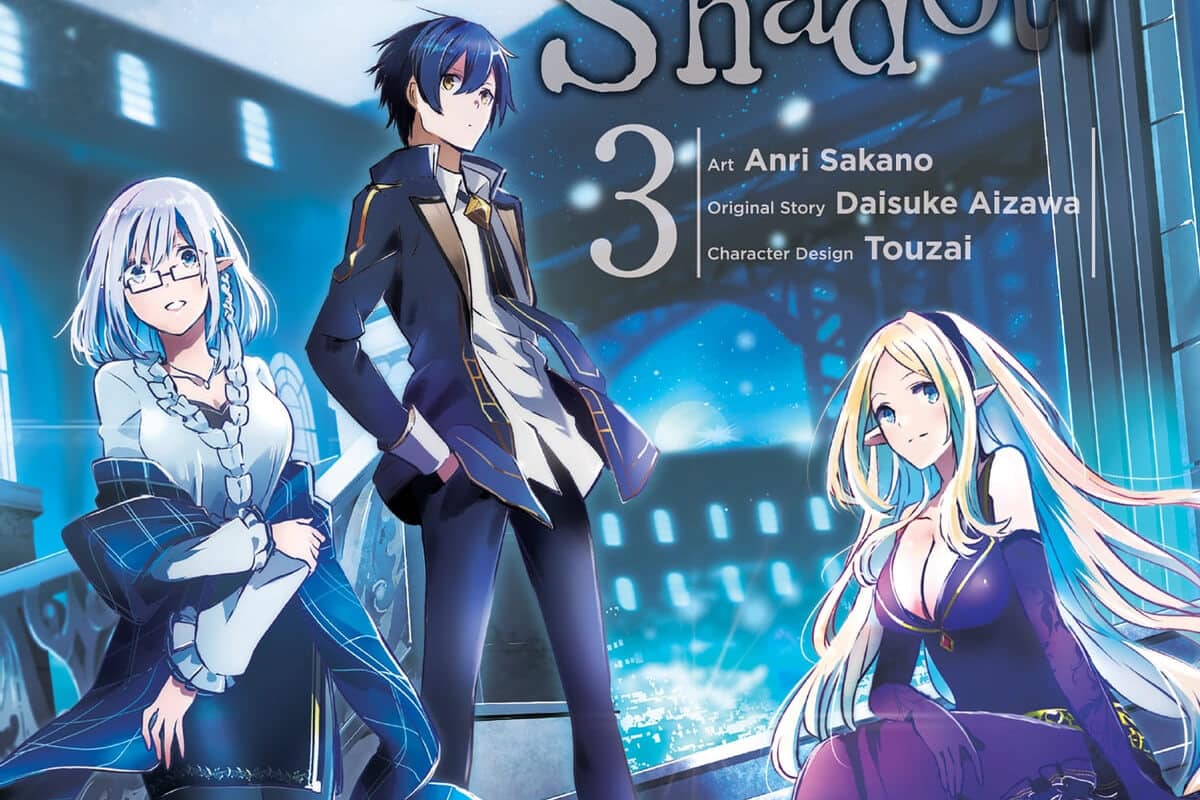 The Eminence in Shadow is one of the most unique isekai manga I've ever read because it not only is aware of the tropes that exist within isekai, but it also makes use of them in an interesting way–by using said tropes as a means of comedy. The Eminence in Shadow is a self-aware isekai that pokes fun at the genre in a lighthearted, humorous way, and it's one of my favorite new isekai to release to date.
The story is about Cid Kagenou, who is reincarnated into a fantasy world, but rather than wanting to be a standout MC or the hero in this story, he'd rather be an eminence in shadow, a puppeteer in the shadows that's pulling the strings. In order to achieve his goals, he does his best not to stand out and appear as unassuming and unthreatening as possible. In all reality, he is really strong.
He leads a secret organization called the Shadow Garden, whose main goal is to destroy the Cult of Diablos, a secret cult that Cid makes up to get people to follow him and to give his organization a common enemy to fight against. Little does he know though, that the Cult of Diablos is actually real. The fact that Cid is unaware of this, while his followers are, adds even more humor to this story.
I personally find The Eminence in Shadow to be well-written, with great art and a funny story. The main character Cid is cool but doesn't know it, which makes him even more cool. The supporting cast is also great, and there's some good character development throughout the series. It's by far one of the best isekai I've ever read and I hope you'll check it out!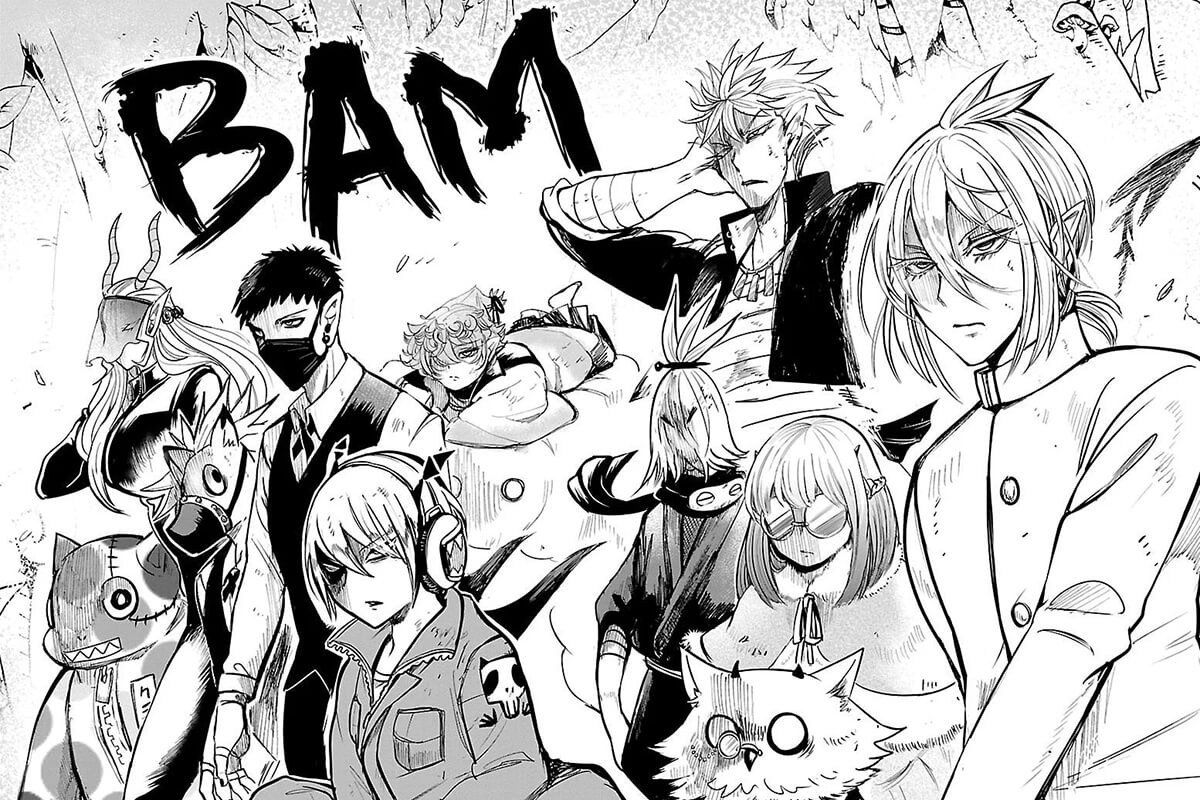 Welcome to Demon School! Iruma-kun has been releasing since 2017 in Japan and it is finally getting an English print release thanks to Kodansha. It is one of my most anticipated new manga releases of 2023. You may have already watched the anime, which is incredible as well, but the manga is even better, in my opinion.
It has a great sense of humor and lighthearted comedic moments, fun as well as lovable characters, and the fantasy demon world that this one is set in and the world-building in this one makes it a true joy to read. It is an isekai story with an extremely unique setup and story.
Our MC, Iruma, is transported to another world when his parents sign a contract with Sullivan, a high-ranking demon. He will have to keep the fact that he's a human hidden and convince everyone he's a demon, which becomes increasingly more difficult when he begins attending demon school. Of course, though, there's more to this story than we initially realized.
A lot of the humor in the series is a result of Iruma's interactions with the students as well as his teachers, but it's through them that he also begins to learn a lot about himself and begins to grow as an individual and form strong bonds with others. The characters are lovable too. It's just a fun and amazing read. I highly recommend checking Welcome to Demon School! Iruma-kun out if you haven't already when it begins releasing in Spring 2023!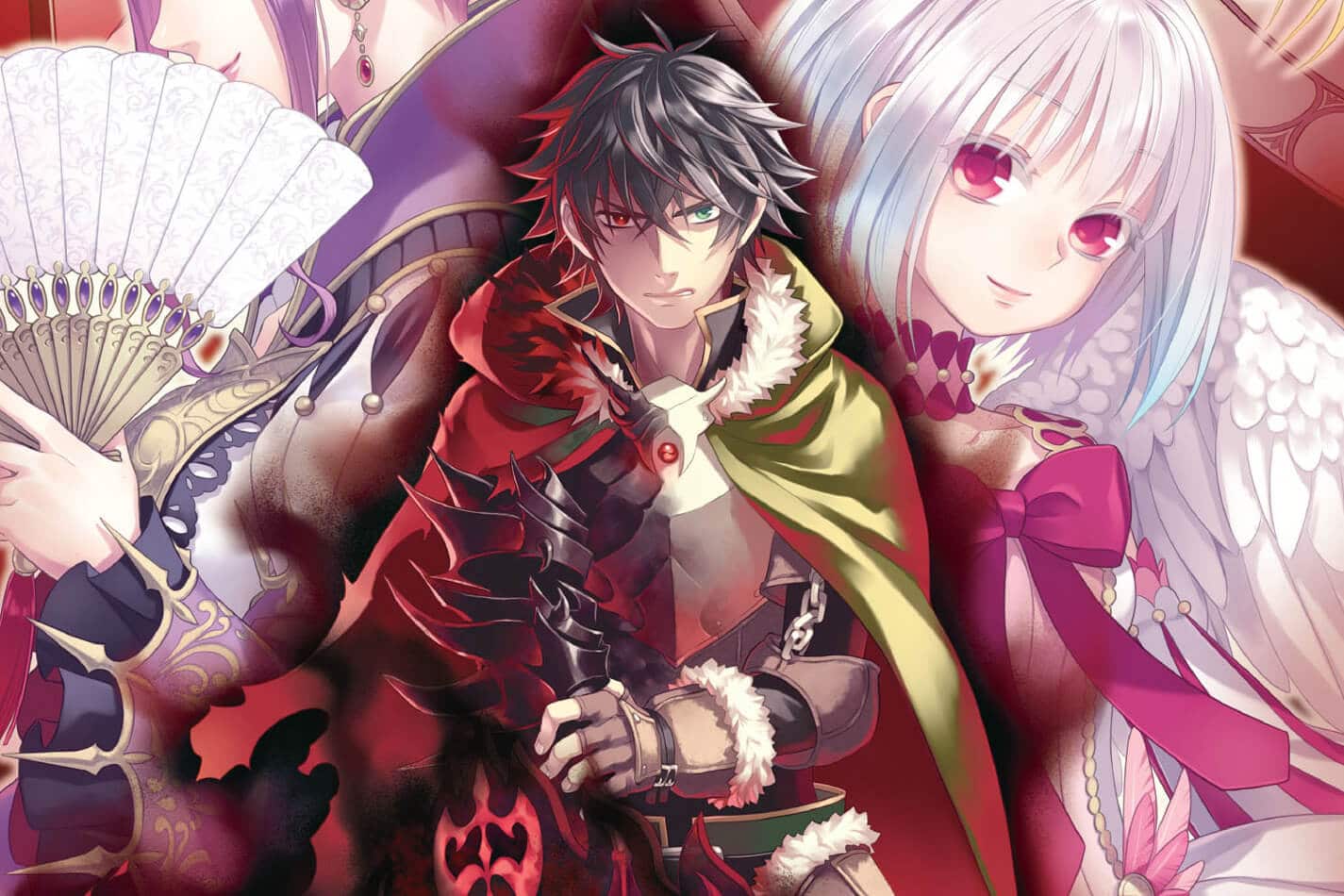 I personally think The Rising of the Shield Hero is one of the most refreshing and unique isekai manga to come out in recent years, and it reinvigorated my interest in the genre at one point in time.
The story follows Naofumi Iwatani, who gets summoned to another world as one of the four legendary heroes. He's given the Legendary Shield and is tasked with saving the world from destruction. Everything starts out great until he is accused of doing something terrible and he loses his trust in humans. Naofumi swears vengeance against those who wronged him and sets off on a journey to become stronger. Ultimately, The Rising of the Shield Hero is about Naofumi's journey to regain his lost honor as a hero and find justice for himself.
I really enjoy the fact that the world in The Rising of the Shield Hero feels real, which makes it feel like it is a place with real stakes and consequences. While the kingdoms in this story and the overall setup of the story added to its believability, it was the heroes' actions, which have real-world implications on the townspeople, which honed this in the most. The only one who realizes and is courteous of this fact, though, is Naofumi. He's out fixing the other three's messes, while they're off treating this world and its people no differently than they would in a video game.
The Rising Of The Shield Hero is a manga that takes a different approach to the "trapped in another world" trope. In most stories like this, the main character is usually a chosen hero, who is seen as a savior by the people of their new world, which happens here, but with a twist. The other heroes are seen as saviors, while Naofumi is treated with malice even though he's the only hero that cares about the general safety and welfare of the people.
This in itself makes it feel fresh because it emotionally connects you to the plot and gives you a main character, who instead of being seen as the story's hero is seen as its devil. This flips the script for me because, from the very beginning, you feel for Naofumi and his struggles. It's rare that I find myself automatically connected to a character because it usually takes some time for me to emotionally invest in their story. As more characters like Raphtalia and Filo come in, Naofumi's party grows stronger and your connection to this story grows stronger as well.
It's one of the best isekai to release to date. You can check it out either through the light novel, the manga, or the anime, which is one of the best anime of 2019. The Rising of the Shield Hero Season 2 aired in the Spring 2022 anime season. If you haven't watched the anime yet, check out our review of The Rising of the Shield Hero Season 1.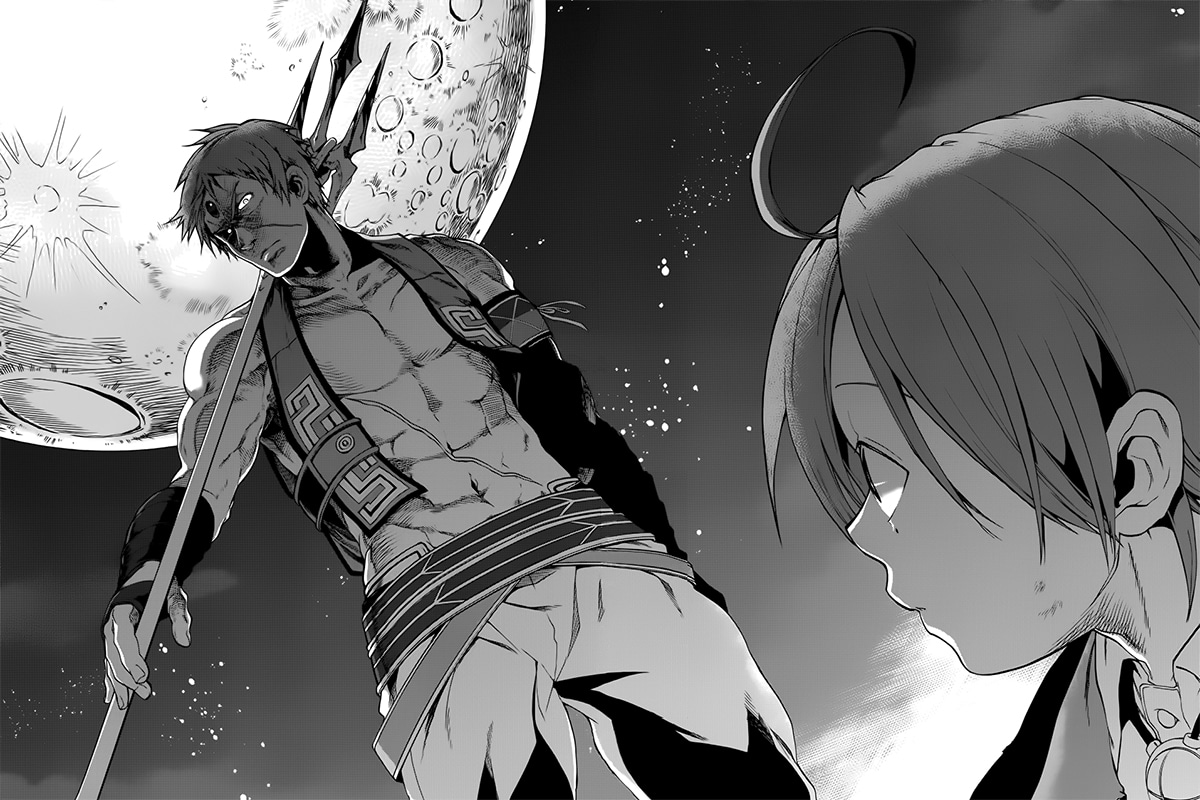 Mushoku Tensei: Jobless Reincarnation is a series that has grown massively in popularity thanks to the success of its anime, and rightfully so because it's one of the best isekai manga I've read to date. The story follows an unemployed 34-year-old man who dies in an accident and gets reincarnated in a fantasy world as Rudeus Greyrat with all his memories of his previous life.
Of course, this is a second chance story where we see our main character, who lived an unfulfilled life, get reincarnated into a new world. While this is nothing new for an isekai manga, Mushoku Tensei is different, because it's more believable than most.
I really feel like Rudy wants to better himself as a person and I can feel the effort he's putting in to do so, and while he is creepy, there are moments throughout the manga that show he is a kind person. He's a polarizing individual, but deep down at the root of it all, I can tell he wants to break out of his old ways and evolve as a person, especially seen in his treatment of characters like Ruijerd.
Mushoku Tensei is a good read if you like series that are centered around the personal growth of its characters and are interested in exploring a unique fantasy world. For these reasons and more, it is one of the best isekai to release to date.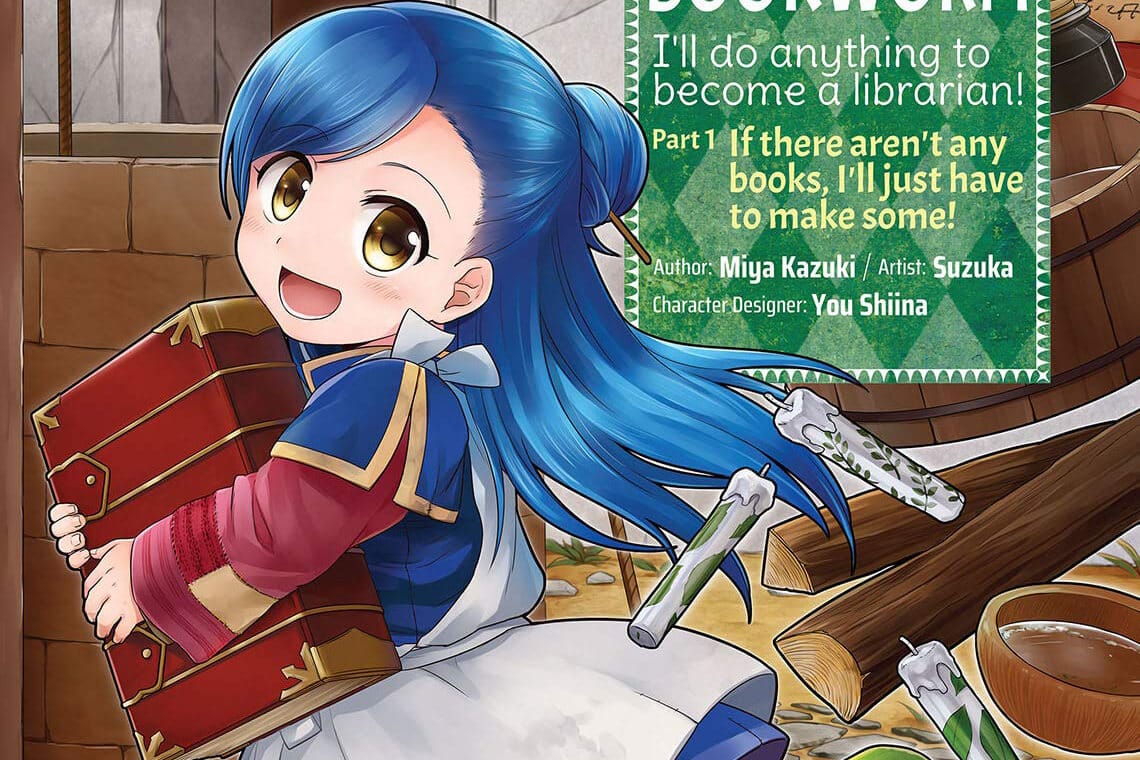 I enjoy manga series that have a main character who's a book lover, as seen through my love of Mitsu Izumi's fantasy series, Magus of the Library, but also Ascendance of a Bookworm. Stories, like these, have a magical way of capturing the passion that readers not only have for books but the allure they have as well.
In Ascendance of a Bookworm, we follow Myne, who loves books so much that she wants to become a librarian, but before she could do so she met an untimely death. She is reincarnated into another world, which is set in medieval times, a time when books are not so readily available to anyone but the rich. Myne wants everyone to experience the joy of books, so she sets out to create books of her own that she can share with the world.
Ascendance of a Bookworm is an enchanting and heartwarming read, but it's inspiring as well as you watch Myne on her journey to share her love of books but also shatter the limitations of this world.
While it's not technically classified as an isekai manga, The Devil is a Part-Timer features a main character, who just so happens to be the Demon Lord Satan, that is transported into a different world other than his own. That being said, it's more so a reverse isekai, because the MC ends up in the real world rather than a fantasy world.
The story follows Satan, who after being defeated by a hero in his own world, finds himself in modern-day Tokyo. Along with his loyal general, Alciel, he takes on a new identity as Sadao Maou and begins working at a fast-food restaurant named MgRonald's to make ends meet. As he adjusts to life as a human, he must also deal with the various threats that both Earth and the Demon Realm face, all the while working to understand humans as well as their customs and culture and settling into his new reality.
There's just something that's so endearing and comical about a Demon Lord living in the human world. Suddenly, everyday things that we do on the daily seem funny and interesting, because our MC is doing them, and this is part of the series' charm and appeal. The Devil is a Part-Timer is quite a heartwarming read at times too, as you watch him learn more about as well as connect with humans. Because we follow his daily life, it does feel like a slice of life at times, but there are plenty of action and adrenaline-inducing moments that keep things interesting too.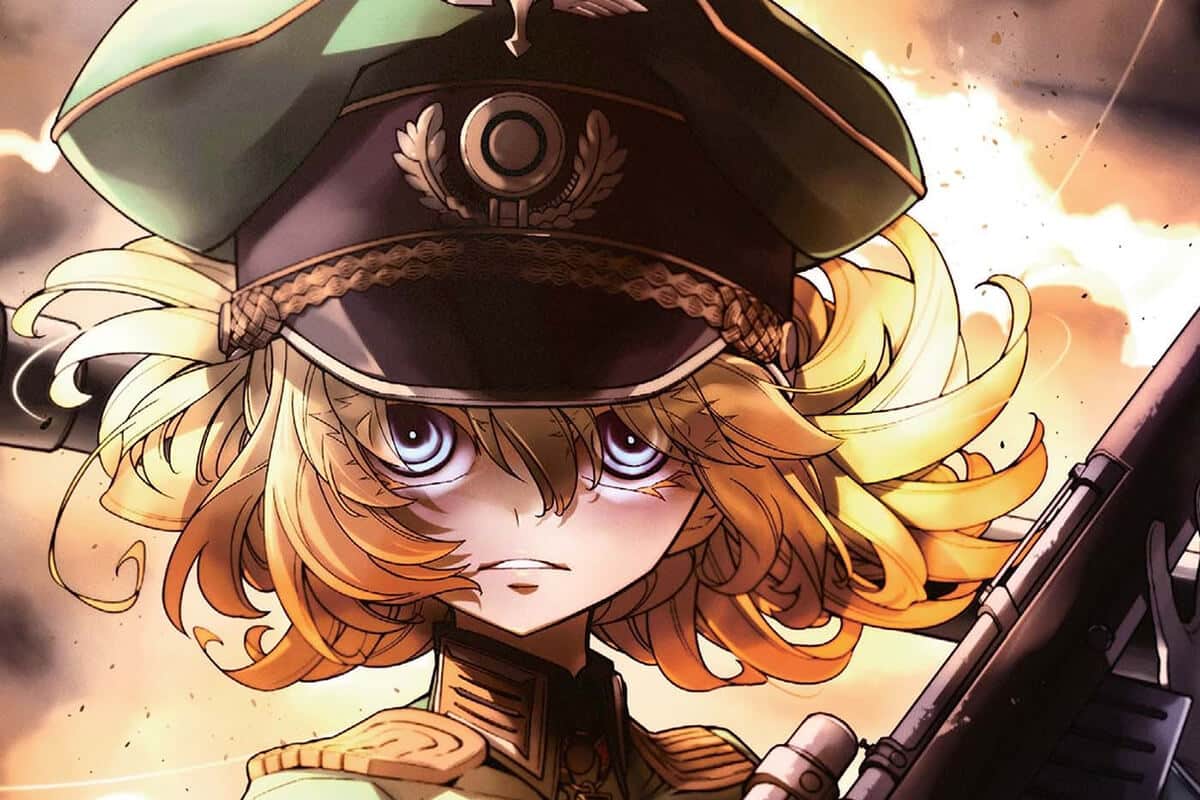 The Saga of Tanya the Evil is one of the most unique isekai manga I've read because it has a dark tone and it delves into complex issues, such as morality and war. It follows a merciless and clever MC that was a salaryman in his previous life. This salaryman has been reincarnated as a young girl named Tanya Degurechaff in a magical world that's at war. The Saga of Tanya the Evil is full of drama, which is to be expected given the type of world it's set in. It dives deep into politics, but in a way that's intriguing, and highlights the strategies and motives of its characters well.
Tanya is not your average isekai MC. She is unrelenting and will do whatever she needs to do to survive, no matter the cost or the consequences. She is one of the most intriguing characters in all of isekai, especially given her background and previous life as a salaryman. Because she is so captivating and devious, The Saga of Tanya the Evil never has a dull moment.
The setting, which is like a place straight out of the history books, is incredible too. Isekai manga usually transport our MCs into worlds where life is quaint or exciting, but in The Saga of Tanya the Evil our MC is transported into a bleak world that's at war. While there's magic in this world, it feels very much rooted in reality. It's this setup that makes The Saga of Tanya the Evil different than any other isekai manga I've read before, but Tanya's personality and the thought-provoking questions it raises, make it a must-read as well.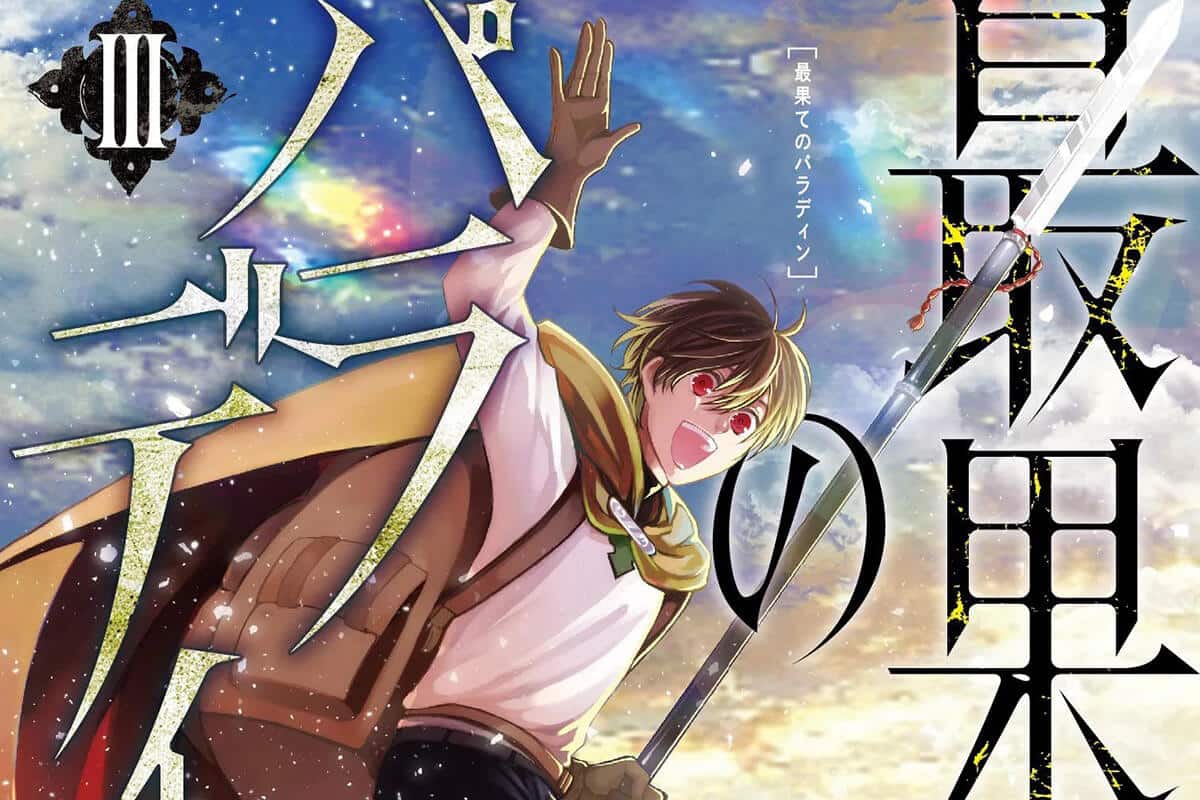 The Faraway Paladin is an adventure and fantasy manga written by Mutsumi Okuhashi with art by Kanata Yanagino, and it is one of the best isekai manga to release so far. It's full of heartwarming but also tear-jerking moments that make you feel for the characters. The story is about a boy named Will who dies and is reincarnated into the body of a Paladin. He sets out on a journey to make new friends, learn about his powers, hone his skills, and find his place in this new world.
The art style is gorgeous, especially when it comes to the environment and scenery. The action scenes are fast-paced, exciting, and the panels flow smoothly too. I especially loved how this series handled the themes of family and friendship. Few manga, let alone isekai, put such a strong emphasis on family as seen in The Faraway Paladin. Because of this, it pulls on your heartstrings more than most.
Overall, The Faraway Paladin is an underrated isekai with refreshing pacing that emotionally invests you in its story and characters. It's an amazing journey that's well worth taking as well as one of the most unique and best isekai you can read.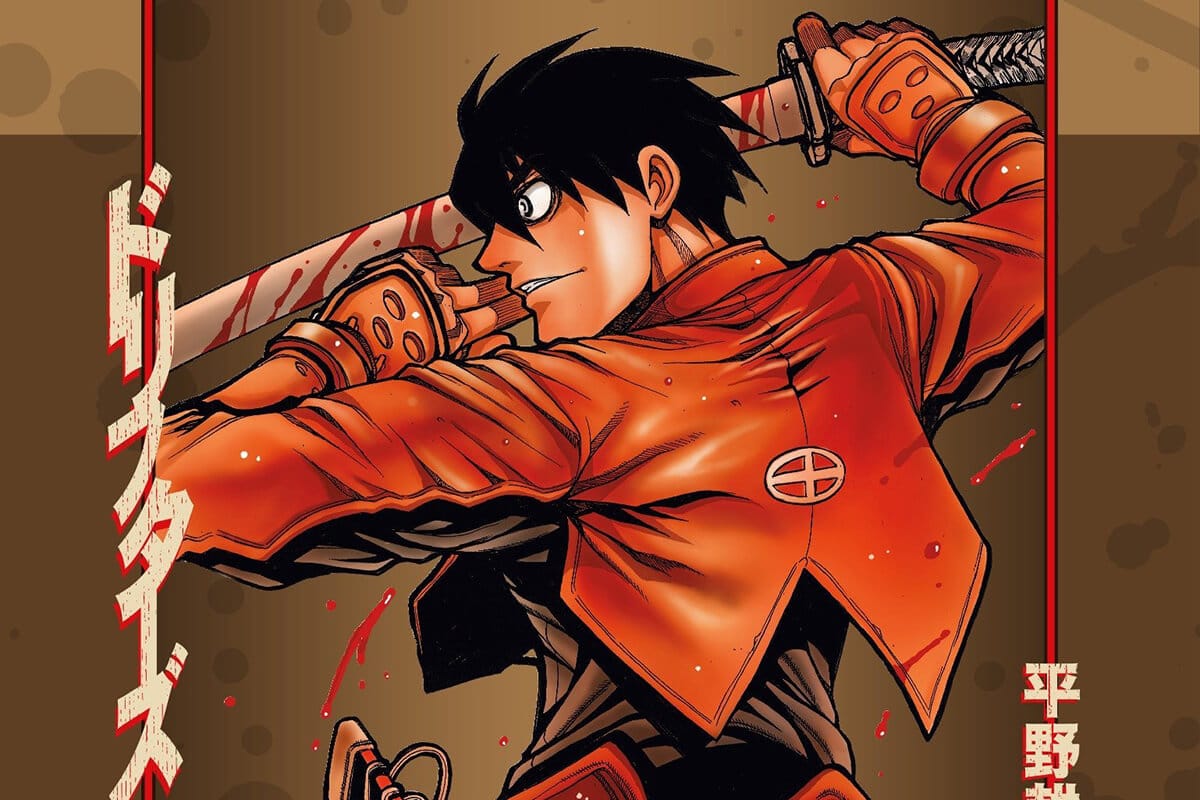 Drifters by Kohta Hirano, who you may also know as the creator of one of my top vampire manga, Hellsing, is a story about historical warriors who are summoned to a fantasy world to fight in a war, and it's one of the most unconventional isekai series I've ever read. Over the course of the series, we follow Shimazu Toyohisa, a samurai who is transported to a different world after he is fatally wounded in battle.
He now must navigate life in a strange new land, where other famous warriors from history are involved in a war between two groups, the Ends and the Drifters. The Ends seek to destroy everything in their path, while the Drifters fight to stop them. Drifters tells the story of real-life figures, but it does so through a fantasy lens.
Drifters features thrilling action scenes, interesting characters, and intricate world-building and it has one of the most engaging storylines on this list. Drifters may not be categorized as an isekai manga, but trust me it is, and it's one you don't want to miss. It's one I especially recommend to readers who are new to isekai, but I also highly recommend it if you are looking for something that's unlike any other isekai manga you've ever read before. Dark Horse released the series with an English translation if you'd like to check it out!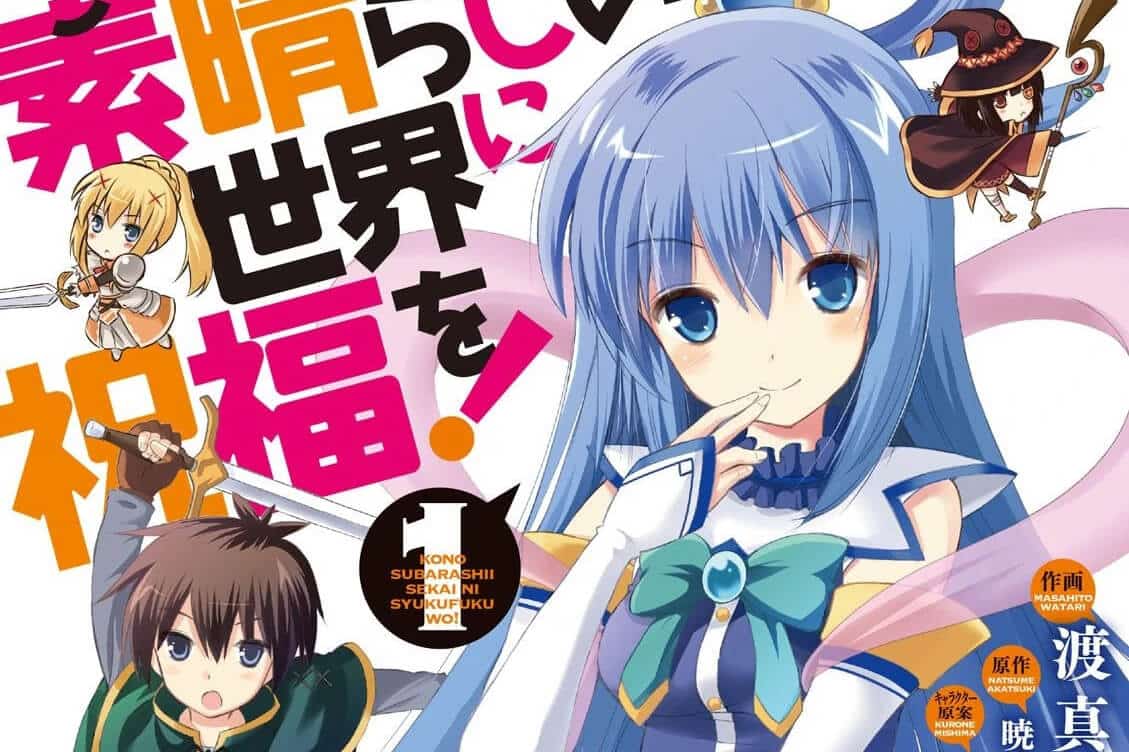 In KonoSuba: God's Blessing on This Wonderful World!, our MC, Kazuma Satou, is a high school shut-in that loves playing video games. One day, he dies in a freak accident, but he is given a new life in a fantasy world and is tasked with defeating the Demon King. He and his party of companions, Aqua, Darkness, and Megumin, embark on a new journey full of adventure and misadventure together.
KonoSuba: God's Blessing on This Wonderful World! follows your typical isekai story setup. It follows our characters as they journey across this world and take on requests, but it does so in a unique, satirical way. It is a parody and it's full of comical moments that make it a fun and humorous read.
The best thing about KonoSuba: God's Blessing on This Wonderful World!, though, is its characters and their dynamic as a group. All of the characters in KonoSuba are quirky and endearing in their own ways. Darkness is a masochist. Megumin is obsessed with blowing everything up with her powerful explosion magic. Aqua tends to act first and think about the consequences later. This unexpected band of misfits bond together over their journey, making it a heartwarming read, but they also get into a lot of absurd situations along the way, so you never know what trouble they are going to get into next.
KonoSuba is one of the most hilarious isekai manga I've read, up there with the likes of The Eminence in Shadow. While it will mostly make you laugh, it will also touch your heart in unexpected ways as you watch the characters grow closer and develop over the course of the chapters.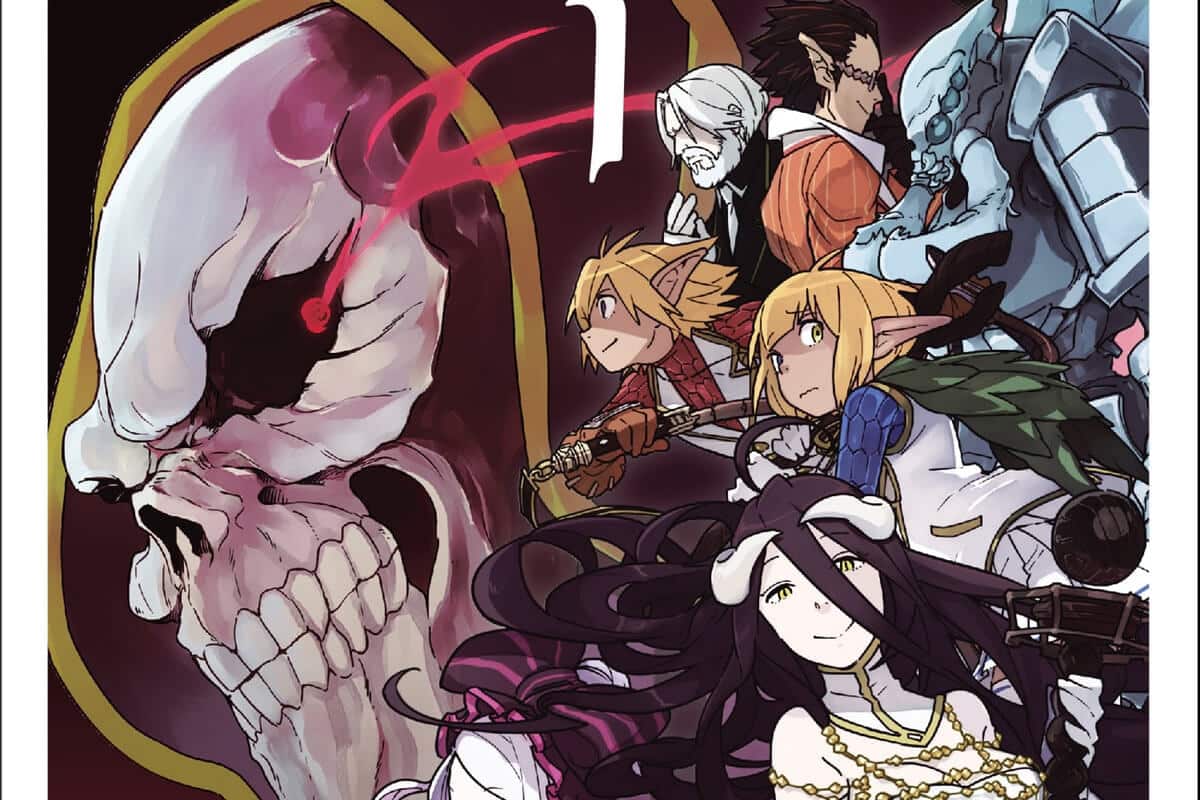 Overlord by Fugin Miyama & Kugane Maruyama
Overlord is one of the most popular isekai manga but for good reason. In Overlord, a player named Momonga suddenly finds himself trapped in his favorite DMMO-RPG, YGGDRASIL. But instead of being transported as himself, he takes on the form of his in-game avatar and the skeletal Overlord, Ainz Ooal Gown. Alongside his NPC companions, he seeks dominion over this world, while at the same time, trying to make sense of how this all happened to him.
Ainz Ooal Gown, or as he's known in his previous life, Momonga, is intriguing. He's technically a "bad guy" in this story, but he really isn't one. Thanks to his redeeming qualities, he's a likable character. Momonga is pretending to be this all-powerful Overlord, but in all reality, he's just an everyday guy, and this adds some humor but also some relatability to his character. The NPCs are brought to life in this story as well and you watch them evolve through their interactions with Ainz.
The complex plots and strategies in Overlord are exciting too. It's one of the most immersive isekai I've ever read, it has incredible world-building, and it's one of the few series that do the whole video game become reality type set up well.
In Re:ZERO Starting Life in Another World, our MC, Subaru Natsuki, is a high school student that is suddenly transported to a fantasy world. Early on, he realizes that he has gained the ability called Return by Death which allows him to go back in time whenever he dies. If you enjoy stories that are unconventional takes on time travel, and highlight the consequences that come with it, Re:ZERO Starting Life in Another World is a must-read.
Unexpected events and unforeseen consequences result from Subaru's actions. Because of this, Re:ZERO is full of twists and turns and you never know what's going to happen next in this series. There's an air of mystery in Re:ZERO. As you continue reading, the curtain is pulled back more and more on the secrets of this world and Subaru's power, but it continuously evolves in ways that will keep you guessing.
There are many reasons why Re:ZERO is one of the top isekai to ever release, but its unique take on time travel and the fact that there are real consequences in this story makes it stand out from the rest. Our MC constantly has to adapt to new situations and overcome new challenges, so it's an exciting read.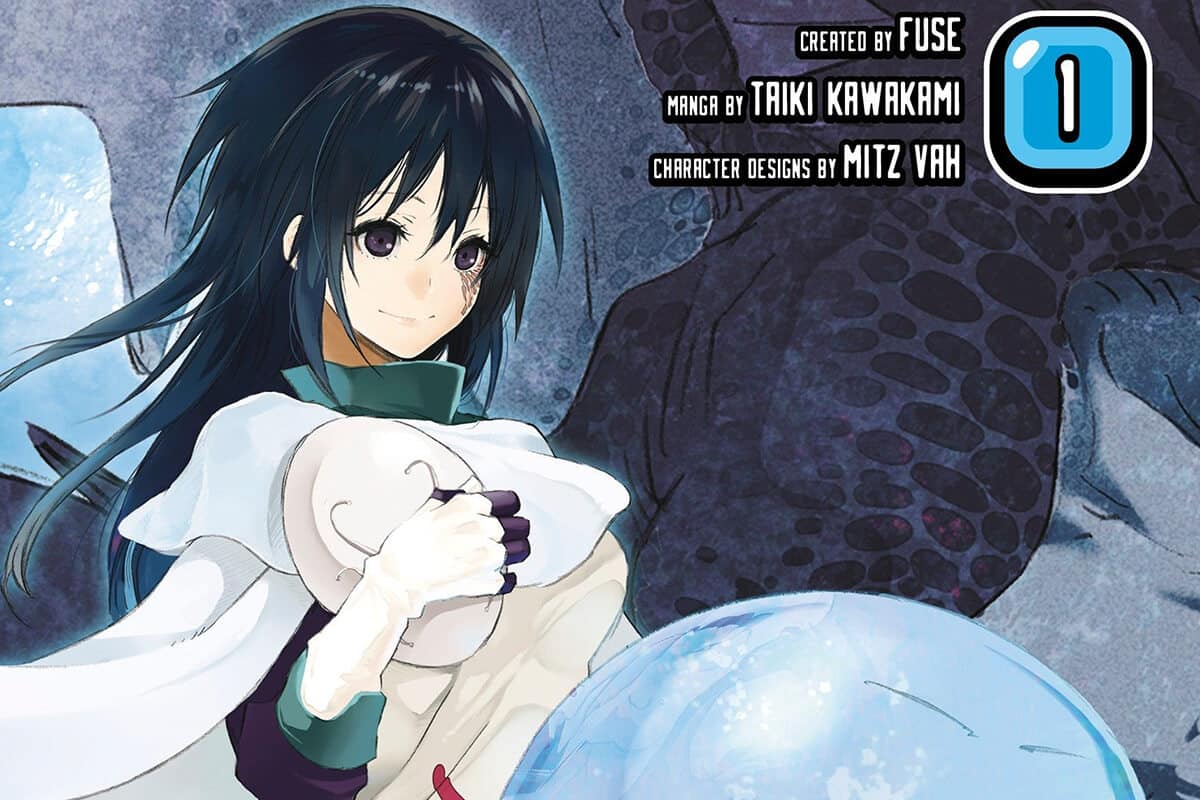 That Time I Got Reincarnated as a Slime is not only one of the best isekai manga, it's also one of the best reincarnation manga to release so far. The story follows Satoru Mikami, an ordinary 37-year-old man, who, after dying in a random stabbing incident, is reincarnated as a slime in a fantasy world. And while this seems like it would put him at a disadvantage, being a slime proves to be far more advantageous than one could ever imagine when he is named by the powerful dragon Veldora early on.
Rimuru has an ability called Mimicry, which allows the user to reproduce not only the form of the target that's absorbed but its skills as well. Later on, for reasons I can't spoil, Rimuru becomes extremely overpowered and rises to become one of the strongest manga characters.
The fact that our MC is a slime makes it unique, but it also has some of the best world-building in all of isekai manga. There are a number of different groups and creatures in this series that Rimuru meets and befriends, so it has a great cast of characters as well.
These are the best isekai manga to release to date! As new isekai is released, we will continue to update this post, so stay tuned for more. A lot of these series overlap with fantasy manga, so be sure to check there as well if you are looking for more manga recommendations!