Viz took to Twitter this weekend to announce their upcoming manga titles that are expected to release in Spring 2022. Highlights include the serialization of the Alice in Borderland manga by Haro Aso, who you may also know as the writer of Zom 100: Bucket List of the Dead, new hardcover deluxe editions of Kazuo Umezz's Orochi manga, Demon Slayer: Kimetsu no Yaiba Stories of Water and Flame, and more!
We will continue to update this post as more release dates are announced and confirmed and preorder links go live.
See all of the new manga that's coming from Viz in Spring 2022 below!
Viz Spring 2022 Upcoming Manga Releases
Alice in Borderland
Synopsis: The first game starts with a bang, but Ryohei manages to beat the clock and save his friends. It's a short-lived victory, however, as they discover that winning only earns them a visa worth a few days' grace period. If they want to get home, they're going to have to start playing a lot harder.
Release Date: March 15, 2022
Preorder Links:
Amazon
Demon Slayer: Kimetsu no Yaiba Stories of Water and Flame
Synopsis: One volume featuring two action-packed tales from the universe of Demon Slayer: Kimetsu no Yaiba!
Savage demons devour unsuspecting humans in Taisho-era Japan. The Demon Slayer Corps wields special swords to end the devastation demons spread. Giyu Tomioka—the sole Water Hashira—and Kyojuro Rengoku—a high-ranking Kinoe—travel on missions to eliminate demons and prove their mettle as two of the fiercest Demon Slayers.
Giyu heads north toward an area where hunters have been killed. He and the Insect Hashira meet Yae, the daughter of a slain hunter. Yae believes a bear killed her father, but the truth is harder to endure… Kyojuro also receives his newest assignment and hopes completing it will prove he's worthy of becoming the Flame Hashira, the title his father abandoned. An explosive battle unfolds as Kyojuro takes on a demon of the Twelve Kizuki with a grudge against Kyojuro's father.
Release Date: Spring 2022
Preorder Links:
Amazon
Orochi: The Perfect Edition
Synopsis: A deluxe edition of Orochi, featuring all nine of the classic interconnected short stories by horror master Kazuo Umezz, the creator of The Drifting Classroom! These are hardcover releases.
In these intertwined short stories by horror master Kazuo Umezz, a mysterious young woman slithers her way into the lives of unsuspecting people like the legendary multitailed serpent for which she is named—Orochi.
Umezz's classic horror manga opens with "Sisters," in which Orochi affects the lives of two wealthy siblings who couldn't be more alike…or more different. Next, in "Bones," Orochi helps a man come back to life after a terrible accident, but resurrection can be a deadly business…
Release Date: March 15, 2022
Preorder Links:
Amazon
Sakamoto Days
Synopsis: Taro Sakamoto was once a legendary hit man considered the greatest of all time. Bad guys feared him! Assassins revered him! But then one day he quit, got married, and had a baby. He's now living the quiet life as the owner of a neighborhood store, but how long can Sakamoto enjoy his days of retirement before his past catches up to him?!
Time has passed peacefully for Sakamoto since he left the underworld. He's running a neighborhood store with his lovely wife and child and has gotten a bit…out of shape. But then one day a figure from his past pays him a visit with an offer he can't refuse: return to the assassin world or die!
Release Date: April 5, 2022
Preorder Links:
Amazon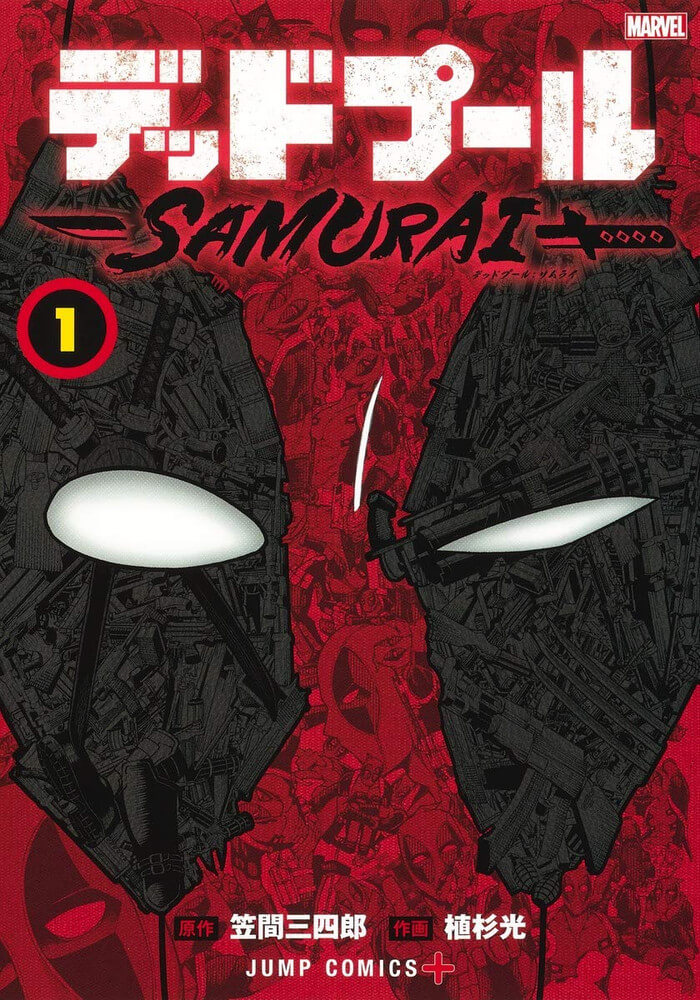 Deadpool Samurai
Synopsis: Deadpool moves to Tokyo and makes a mess of everything! Everyone's favorite Merc with a Mouth is back! As a member of the newly formed Samurai Squad, Deadpool moves to Tokyo, where he soon runs afoul of some familiar faces. Whether he's teaming up with new heroes, battling gods, attending concerts, or being repeatedly dismembered, Deadpool always brings chaos and his characteristic sense of humor along with him!
Deadpool lands in Tokyo with a bang! Several bangs in a row, actually. Plus a few slashes, a thud, a fwoosh or two, and finally, a huge kaboom! What could possibly go wrong when Iron Man invites Deadpool to the Samurai Squad of the Avengers? After all, Deadpool is just in it for the money…and the trip to Japan. This is fine, right?
Release Date: February 8, 2022
Preorder Links:
Amazon (Digital only right now, Paperback coming at a later date)
Pokémon Adventures X•Y
Synopsis: Awesome Pokémon adventures inspired by the best-selling Pokémon X and Y video games! X was a Pokémon Trainer child prodigy. He hated the shine of the spotlight, so he took to hiding in his room and avoiding everyone—including his best friend Y. But now a surprise attack has brought X out of hiding!
X, the champion of the Pokémon Battle Junior Tournament in the Kalar region, reluctantly ends his self-imposed exile when his hometown of Vanville is suddenly in big trouble. Can the reclusive X and the heroic Y help their friends ward off two Legendary Pokémon and the mysterious Team Flare?!
Release Date: January 11, 2022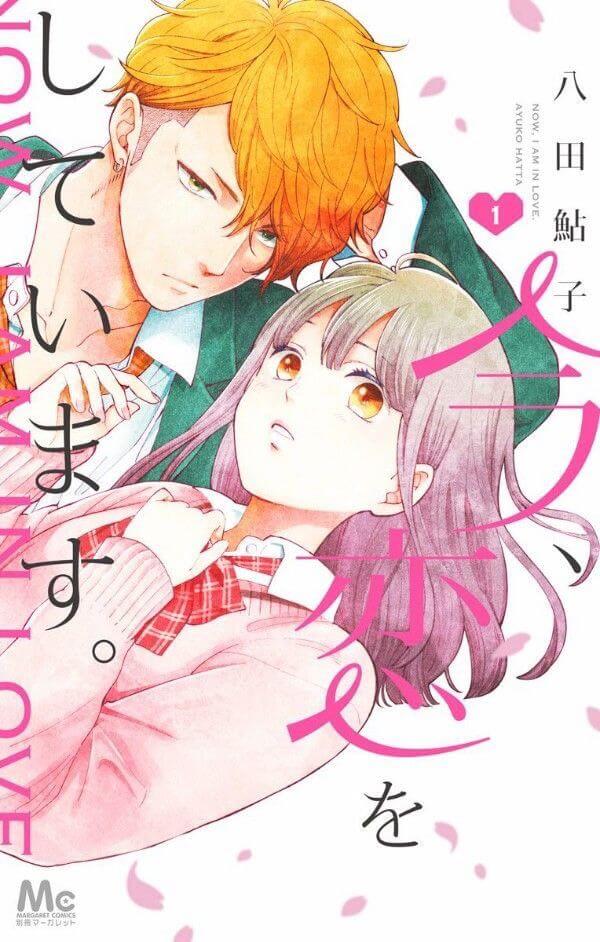 Ima Koi: Now I'm In Love
Synopsis: After missing out on love and dating because she was too shy to confess her feelings, high school student Satomi blurts out how she feels the next time she gets a crush—and it's to her impossibly handsome schoolmate Yagyu!
To her surprise, he agrees to date her. Now that Satomi's suddenly in a relationship, what next? Even though she can hardly believe it, Satomi is dating Yagyu. Being in love as part of a couple is now Satomi's everyday reality. With how fast everything has gone and with Satomi still clueless about how dating is supposed to work, can she actually enjoy being in love?
Release Date: March 1, 2022
Preorder Links:
Amazon
Came the Mirror & Other Tales
Synopsis: An eclectic collection of short stories from master manga artist Rumiko Takahashi, beloved creator of Inuyasha, Ranma 1/2, and Urusei Yatsura!
Five intimate magical-realist tales from manga legend Rumiko Takahashi! A supernatural mirror compels a teenager to draw out and destroy the evil lurking within others. But will his duty destroy him? A has-been manga creator acquires the power to curse his competition. Is it worth it? A pet cat plays human matchmaker—warning, side effects may include partial transmogrification…
Plus, a rare, behind-the-scenes autobiographical story about Takahashi's lifelong love affair with manga!
Release Date: February 15, 2022
Preorder Links:
Amazon
Dragon Quest The Adventure of Dai
Synopsis: Dai lives on Dermline Island, where he dreams of being a hero. One day, when a group of heroes visits the island, Dai finally gets a chance to prove himself! But these visitors are not what they seem, and soon Dai finds himself fighting to protect the Golden Metal Slime these so-called heroes have come to abduct.
Release Date: March 1, 2022
Preorder Links:
Amazon
Also, be sure to check out all of the manga that's coming from Viz in 2021, including the Demon Slayer Complete Box Set, Burn the Witch, and more!