The official site for Gundam Seed has announced that a new Gundam Seed manga side story titled Mobile Suit Gundam Seed Eclipse is releasing in July 2021!
The synopsis for the series is as follows: C.E.72 was a unique era which would later be called the "two blank years." Some also call it "the time of peace on thin ice," and others call it "the break before the oncoming frenzy." This is the story of an interval. A story that takes place between two large wars in which members of a hollow unit known as ODR risked their lives."
They also confirmed that a Gundam Seed anime film is currently in production and it is a direct sequel to the original anime. As of now, they haven't revealed many details about the upcoming project but we will keep you posted as we learn more!
You can check out the official teaser visual for the upcoming manga side story, Mobile Suit Gundam Seed Eclipse, below!
Mobile Suit Gundam Seed Eclipse Teaser Visual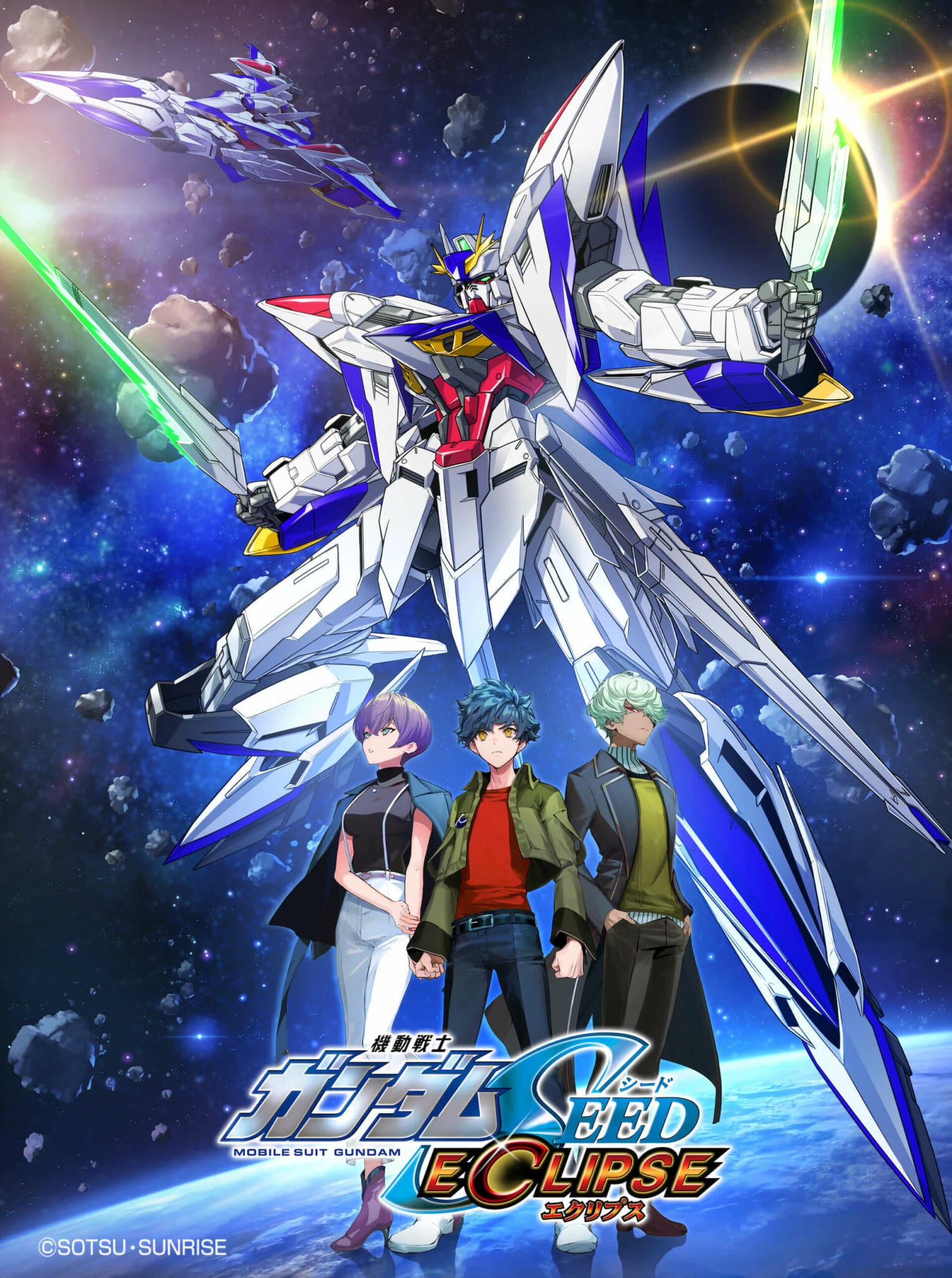 Along with that announcement, they also revealed a new MG 1/100 kit of the story's main protagonist, the Eclipse Gundam. The official site for Gundam described the Eclipse Gundam as a "custom mobile suit developed in secret at Orb". It has the ability to transform from a flight form to an MS form and is equipped with a Mirage Colloid function and functions specialized for ODR.
The Eclipse Gundam is piloted by 17-year-old Tatsumi Hori, who while considered to be average in areas such as physical strength and IQ, exhibits incredible piloting skills that even surpass that of Coordinators.
The MG 1/100 Eclipse Gundam kit is able to transform between the MS form and the MA form. It is estimated to ship out sometime in August and is available for preorder now on sites like USA Gundam Store for $54.99 USD. P-Bandai are also releasing an exclusive expansion pack that can be attached to the MG 1/100 Eclipse Gundam for different display. This kit is also compatible with striker packs and Zaku wizard packs.
You can check out photos of the newly announced MG 1/100 Eclipse Gundam below!
MG 1/100 Eclipse Gundam Gallery
If you're new to the Gunpla hobby, be sure to head over to my Beginner's Guide to Gundam Modeling for an in depth look at all of the basics.