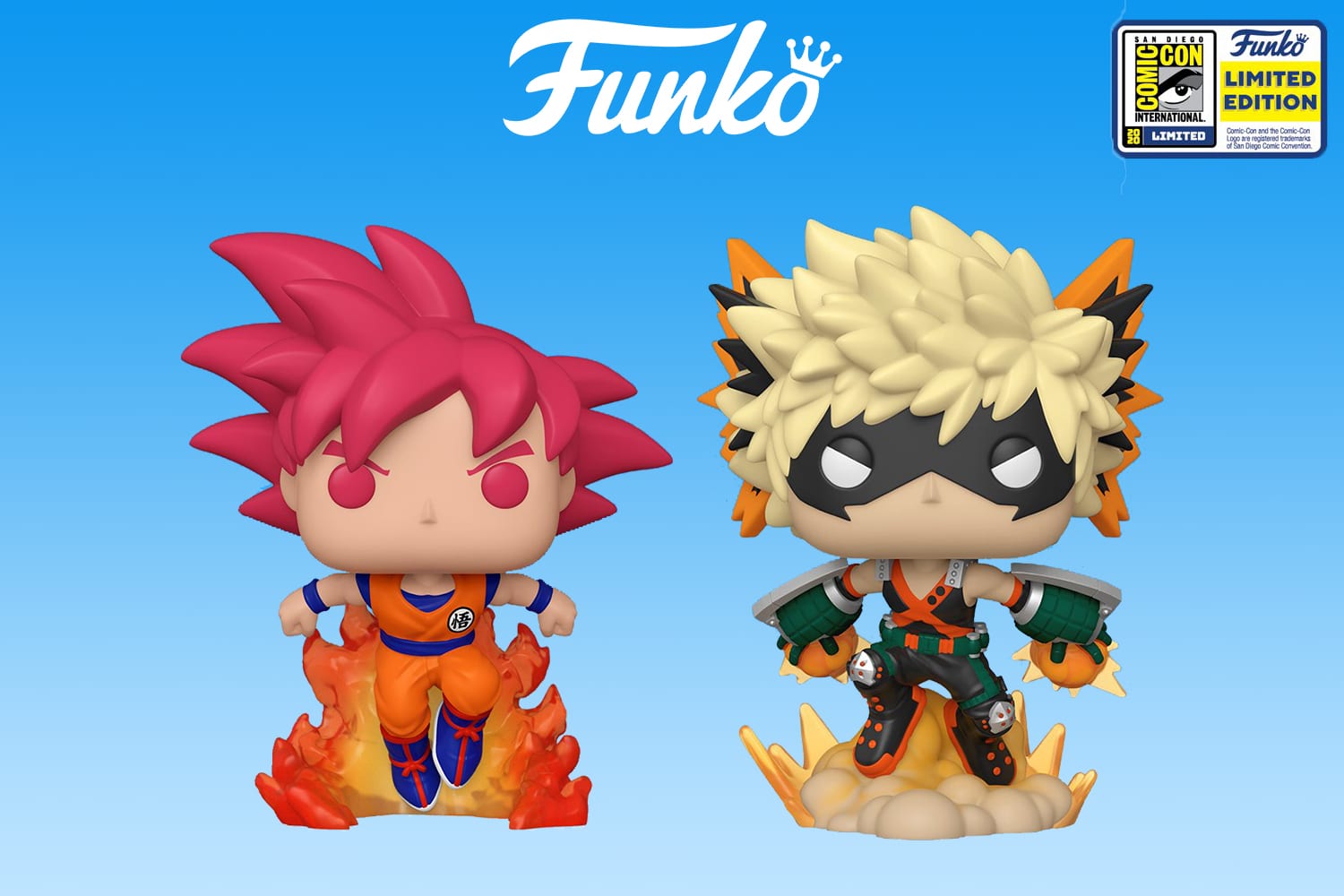 San Diego Comic-Con may have been cancelled this year due to Coronavirus, but its exclusive reveals are continuing as usual as the event goes virtual. They have announced that they have plans to return to the San Diego Convention Center July 22-25, 2021.
One of the biggest reveals that occurs during SDCC are their Funko exclusives, which Funko have just began announcing via Twitter. Here are all the 2020 SDCC Anime Funko exclusives coming this year:
SDCC 2020 Funko Anime Exclusives
The anime SDCC 2020 Funko reveals that have been announced thus far are:
Goku from Dragon Ball Super in Super Saiyan God Form (Shared with Hot Topic)
Bakugo from My Hero Academia (Shared with Hot Topic)
Flocked versions of Mewtwo (Funko Shop Exclusive) and Vulpix (Shared with Gamestop) from Pokémon
Scaramouche from Samurai Jack (Shared with Toy Tokyo)
Sanrio: Hello Kitty/Kaiju Collab- HK Robot (Shared with Gamestop)
Check out their glam photos below!
Those are all of the anime Funko Pops! we have to look forward to this year for SDCC 2020!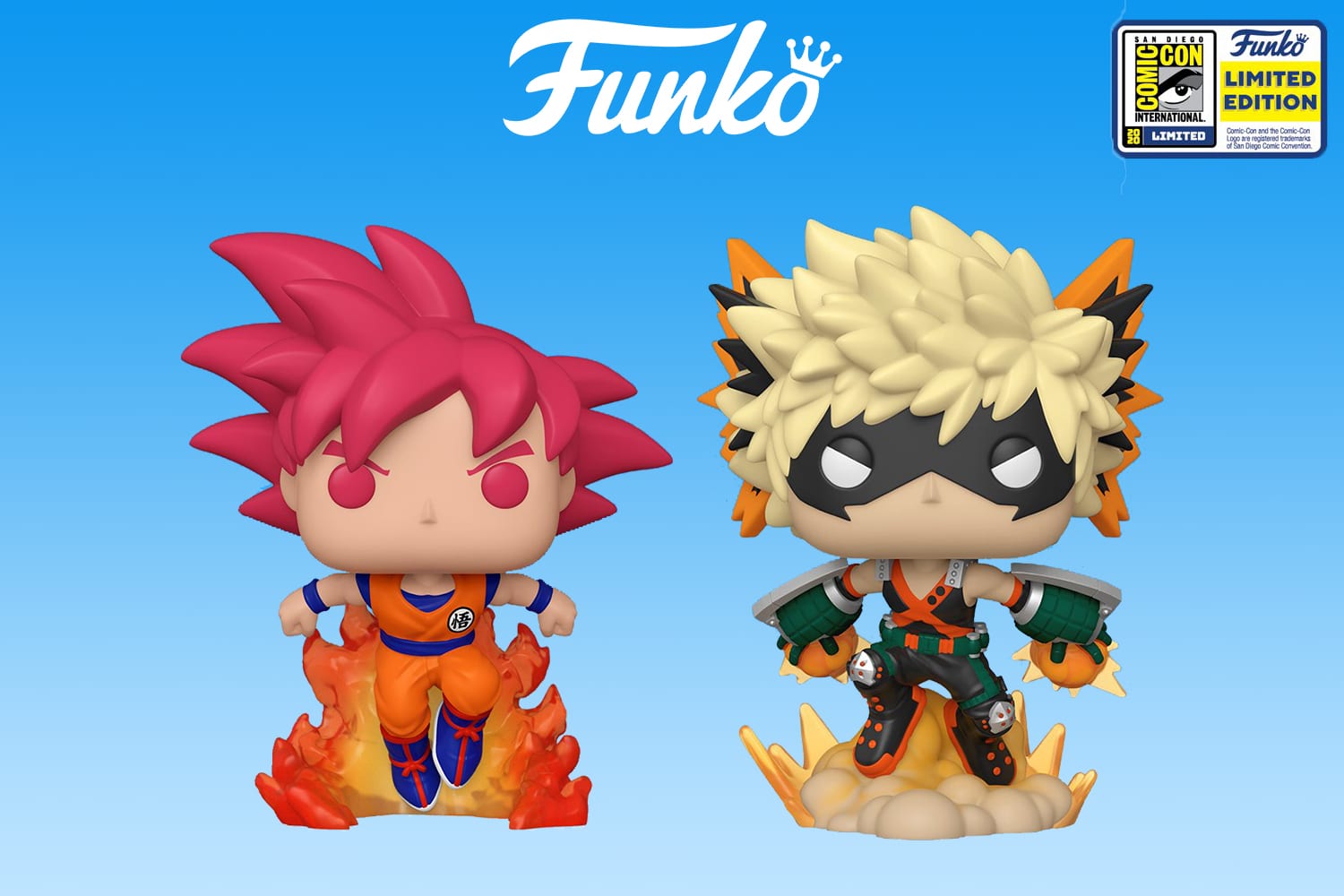 Tags: Dragon Ball Super, Funko, My Hero Academia, Pokémon